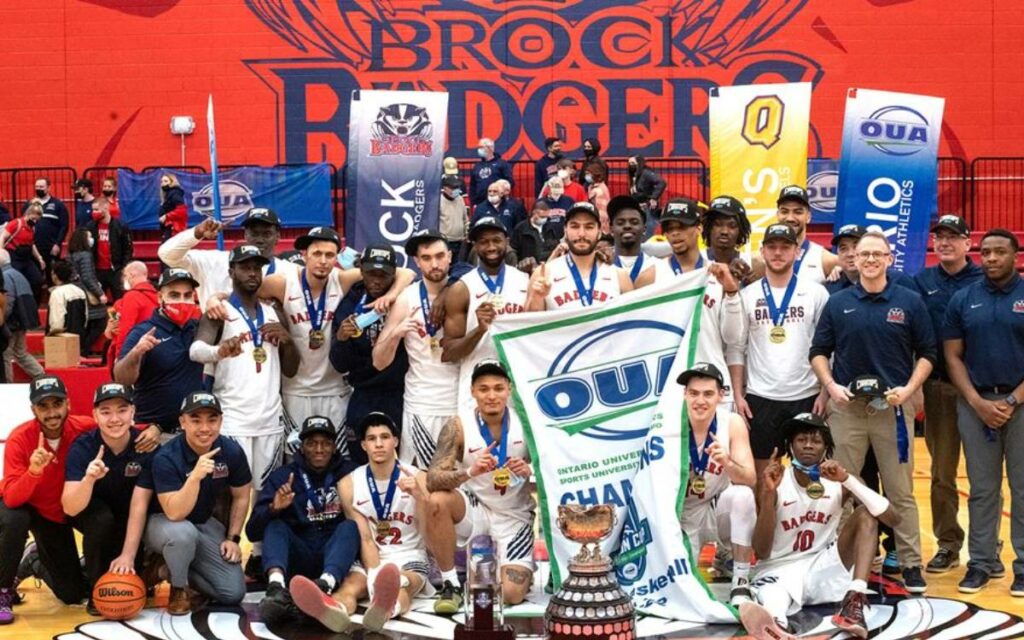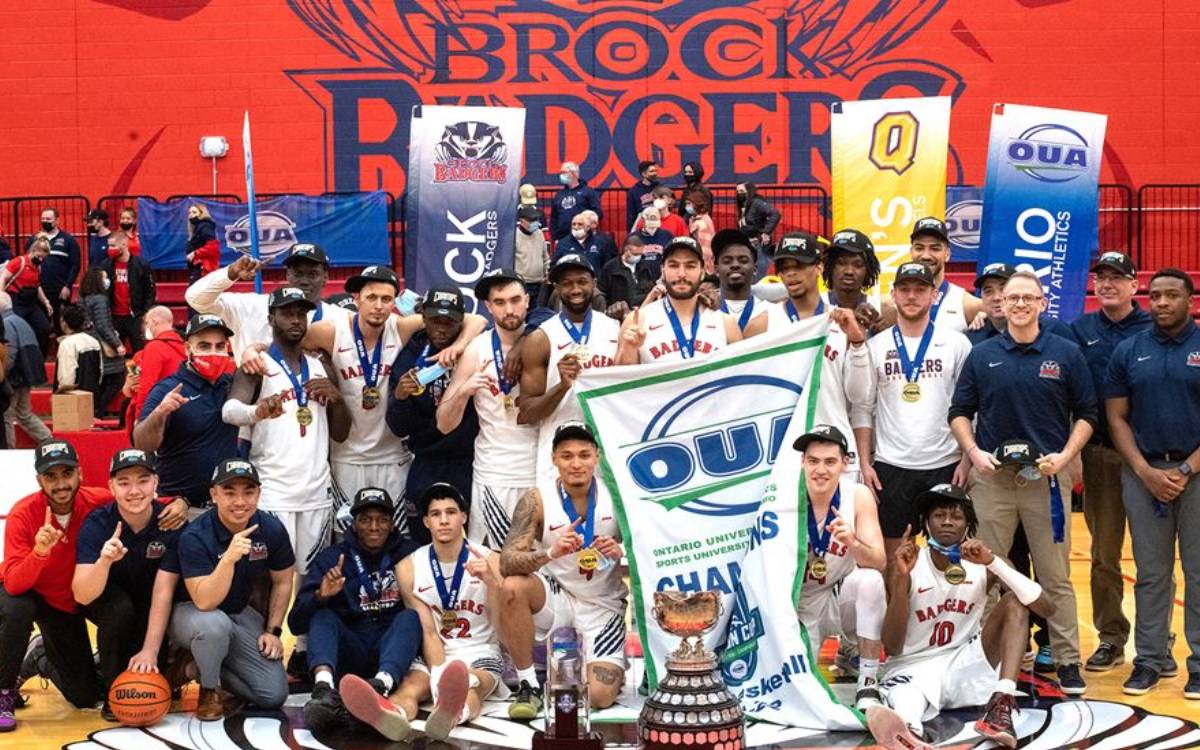 Badgers women's basketball and men's hockey both off to nationals as well. Photo credit: Brock Athletics/Mackenzie Gerry
The Brock Badgers men's basketball team brought a packed Bob Davis Gymnasium to a frenzy Saturday afternoon.
The Badgers won their first provincial title since 1992, defeating the Queen's Gaels 95-75. 
"We fight. Every day is about fight, every day is about discipline, and every day is about being the best versions of ourselves," said Badgers head coach Willy Manigat on gobadgers.ca. 
Manigat, who joined Brock in 2019, gave full marks to his players. 
"When you're doing that every day then these games feel like battles, and you build comradery. We have student-athletes that understand that. Understanding it's about buying in and doing their best. It's a credit to them."
The Badgers now advance to the U Sports Championship later this week in Edmonton as the No. 1 seed and will take on the eighth ranked University of Saskatchewan Huskies in quarterfinal play.
"I'm excited for my players, having these guys enjoy this process, and to get to this stage and just treat it like every other day, it's all about buy-in and you don't have championship teams without buy-in," Manigat added. "We want to continue to build on this and it starts with our next practice because we still have practices to go."
Here's a look at the U Sports Men's Basketball Championship schedule:
SEEDING
1 Brock Badgers (OUA champions: 14-1 regular season, 3-0 playoffs)
2 Victoria Vikes (CW champions: 17-1 regular season, 3-0 playoffs)
3 Alberta Golden Bears (CW finalists / hosts: 16-0 regular season, 2-1 playoffs)
4 Dalhousie Tigers (AUS champions: 12-2 regular season, 3-0 playoffs)
5 Queen's Gaels (OUA finalists: 9-5 regular season, 3-1 playoffs)
6 McGill Redbirds (RSEQ champions: 12-0 regular season, 2-0 playoffs)
7 Carleton Ravens (Wildcard: 14-0 regular season, 1-1 playoffs)
8 Saskatchewan Huskies (CW bronze medallists: 11-5 regular season, 3-1 playoffs)
CHAMPIONSHIP SCHEDULE (all times EASTERN TIME)
Friday, April 1
3 p.m.: Quarter-final #1—No. 8 Saskatchewan vs. No. 1 Brock
5 p.m.: Quarter-final #2—No. 5 Queen's vs. No. 4 Dalhousie
8 p.m.: Quarter-final #3—No. 6 McGill at No. 3 Alberta
10 p.m.: Quarter-final #4—No. 7 Carleton vs. No. 2 Victoria
Saturday, April 2
3 p.m.: Consolation #1—Loser Quarter-final #1 vs. Loser Quarter-final #2
5 p.m.: Consolation #2—Loser Quarter-final #3 vs. Loser Quarter-final #4
8 p.m.: Semifinal #1—Winner Quarter-final #1 vs. Winner Quarter-final #2
10 p.m.: Semifinal #2—Winner Quarter-final #3 vs. Winner Quarter-final #4
Sunday, April 3
3 p.m.: 5th-place game
5 p.m.: Bronze Medal
8 p.m.: Gold Medal
Meanwhile, the Brock women's basketball team dropped a heartbreaking 72-70 decision to Ryerson Rams women's basketball in the OUA Final, blowing a 20-point lead. 
Despite the loss, the Badgers advanced to the U Sport Championship at Queen's University in Kingston and, as the fourth seed, will play the fifth ranked Acadia Axewomen Thursday afternoon in quarterfinal action. 
And last, but certainly not least, the Badgers men's hockey team have landed in Nova Scotia to play in the U Sports Finals. Also ranked fourth, the Badgers will take on the No 5. StFX X-Men at noon on Thursday. 
The Badgers lost their OUA (Ontario University Athletics) Championship game 3-1 to the UQTR Patriotes.
"We had a great run through OUA's playoffs, playing some of our best hockey at the right time," Badgers captain, and Niagara Falls native, Jared Marino told The Niagara Independent.
"Ultimately we came up short in the Queen's Cup, but we are ready to get a second shot at winning a title here at nationals. We need to be hard to play against, and capitalize on our chances if we want to be successful out here. These are the best teams in Canada at the U Sports level and the margin of error is very small. 
We are excited for the challenge ahead of us."
All U Sports Championship games will be live streamed here.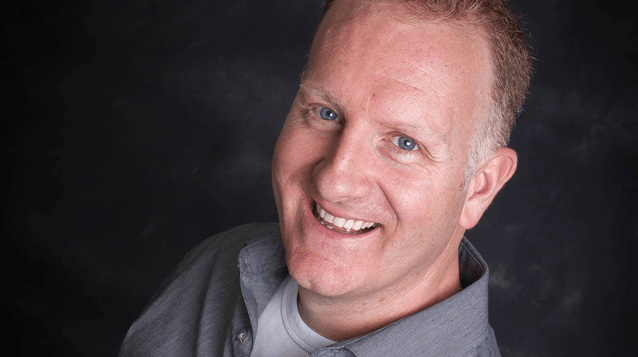 Rod Mawhood is a lifelong Niagara native who has had the pleasure of working in all three mediums – Radio, Print and TV – for over 20 years. His first announcing gig was with the then St. Catharines Stompers. Since then he's worked in radio and TV in Toronto, and currently is the announcer for the Niagara IceDogs and Niagara River Lions.
Rod also covers the Buffalo Bills for FOX Sports and the Buffalo Sabres for NBC Sports.