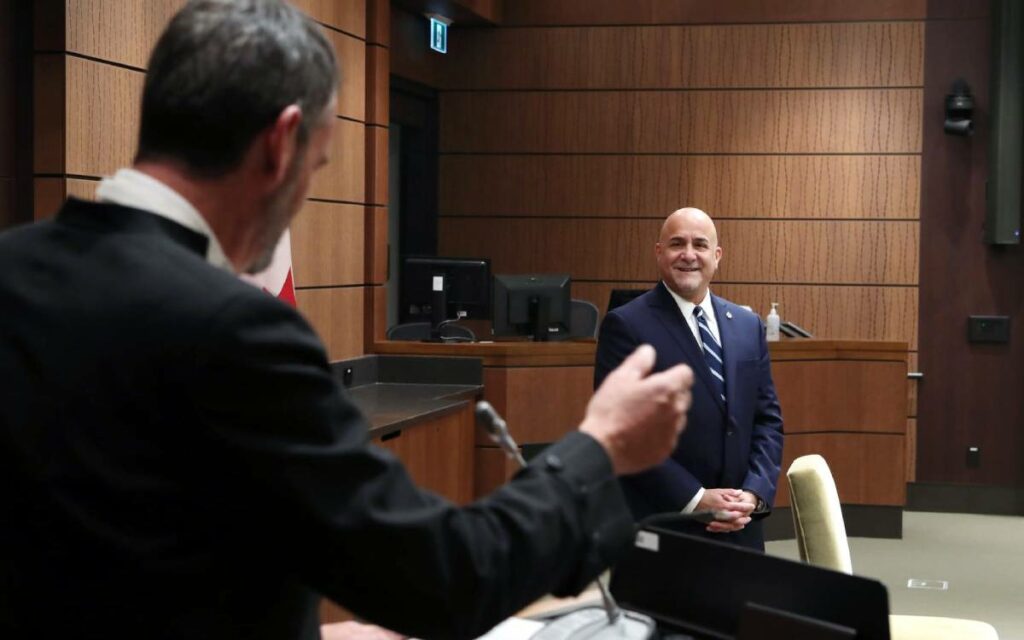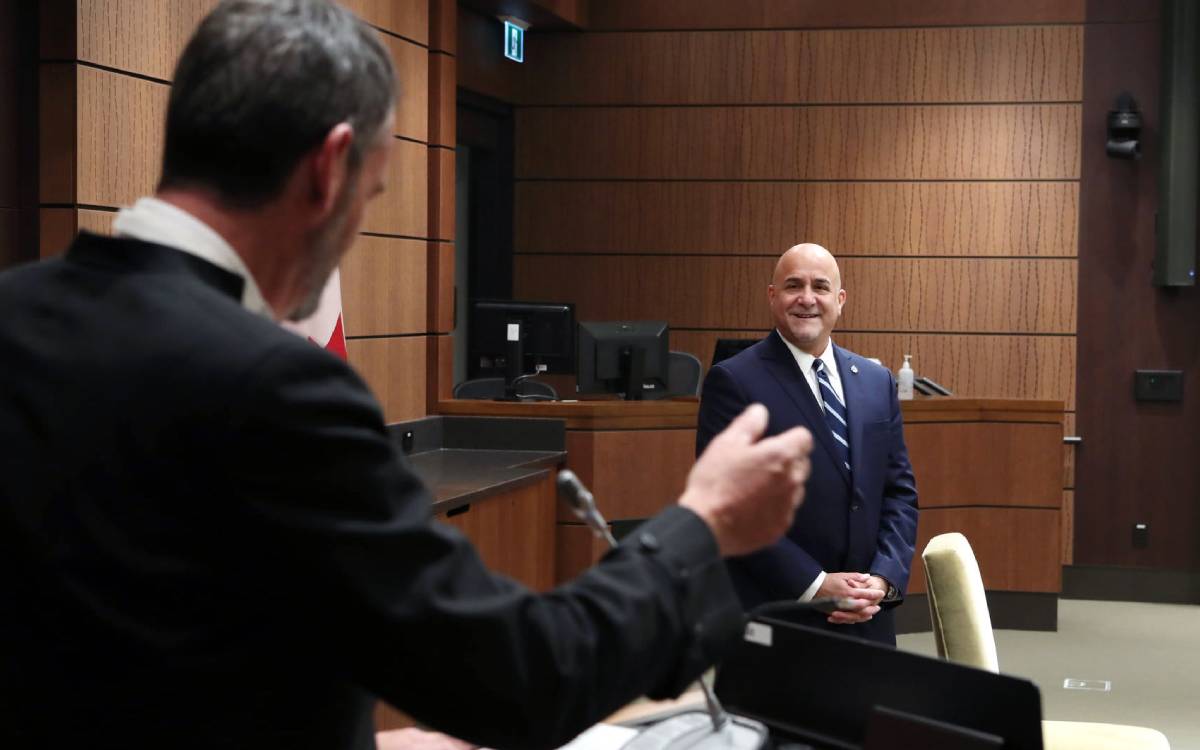 Tony Baldinelli is sworn in as MP for Niagara Falls, Oct. 25, 2021. Photo credit: Facebook/Tony Baldinelli 
Earlier this week, head of Canada's Conservative Party and Leader of the Official Opposition Erin O'Toole named his shadow cabinet for the 44th Parliament.
Many of the party's most prominent MPs returned to former portfolios, with Candice Bergen, Andrew Scheer, Pierre Poilievre, and Michael Chong all given the same duties previously designated in September 2020. 
Some major moves saw Michelle Rempel switched from health to natural resources, relative-newcomer Scott Aitchison take over labour, and first-term member Melissa Lantsman named transport critic. 
Locally, in a significant move up, MP for Niagara Falls Tony Baldinelli was elevated from O'Toole's special advisor on tourism recovery to Shadow Minister for Manufacturing and Export Promotion.
"I am humbled and honoured to have been named to this important role. The manufacturing and exporting of Canadian goods and services are critically important to the strength and growth of our Canadian economy," said Baldinelli following the announcement.
"Domestic manufacturing is especially needed right now for a speedy and strong economic recovery from the COVID-19 pandemic. In addition, new export opportunities will help create additional good paying Canadian jobs, which in turn, will further accelerate our domestic manufacturing capacity in Canada." 
The COVID-19 pandemic has created a litany of domestic manufacturing, trade, and supply chain issues, with consumer prices skyrocketing and the possibility of empty store shelves this holiday season growing by the day. Baldinelli's new role holding Liberal Minister of International Trade, Export Promotion, Small Business, and Economic Development Mary Ng accountable is thus as important as ever. 
"The federal government has a role to play in helping the manufacturing sector to recover, in order to create new jobs in Canada, while forging new export opportunities abroad. Canada's Conservatives will hold the Trudeau Liberals to account on these important issues, and I look forward to doing my part in this new role", said Baldinelli. 
At the national level, manufacturing employs over 1.5 million people and is Canada's second largest industry in terms of contribution to GDP. 
Niagara employs some 17,000 workers in the manufacturing sector, with thousands more involved in transportation and trade. 
Baldinelli said that he looks forward to working with stakeholders from across Canada and his parliamentary colleagues "to help achieve a speedy and strong economic recovery in Canada from the COVID-19 pandemic through our manufacturing sector and export promotion opportunities." 
When Parliament resumes Nov. 22, Baldinelli will be Niagara's only MP with a ministerial portfolio in either government or Opposition.