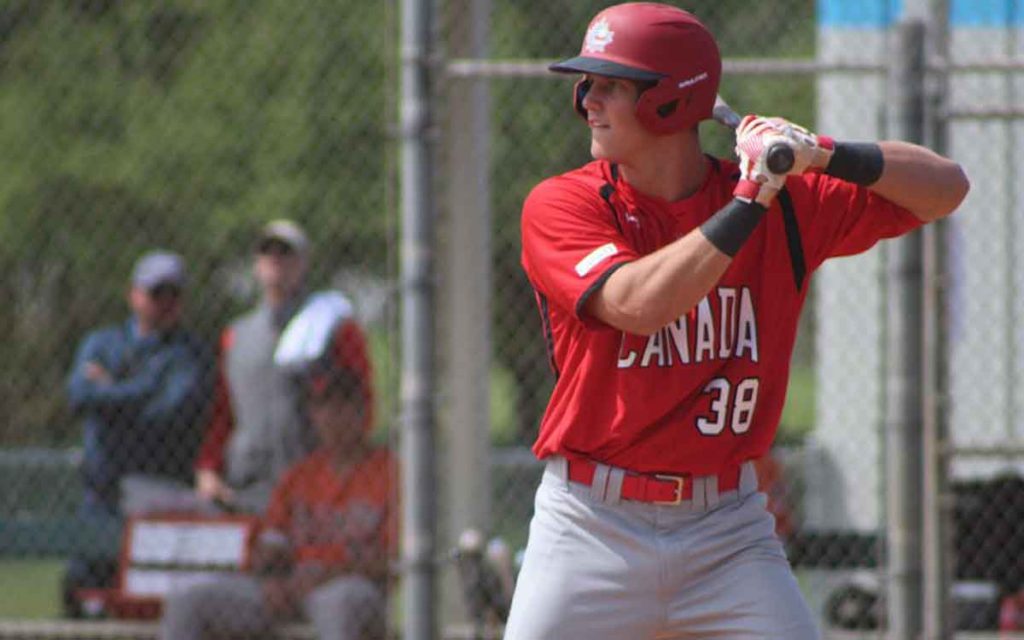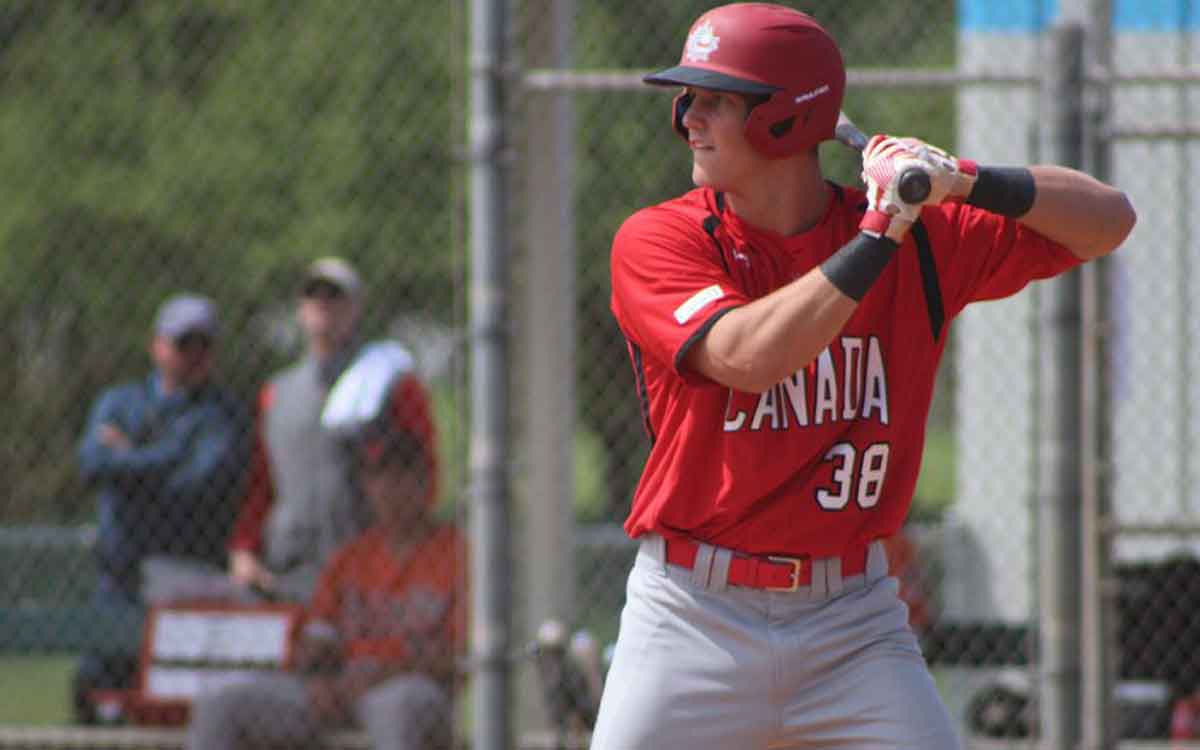 Owen Diodati will be attending school and playing baseball for the Alabama Crimson Tide this year.
After having some time to reflect on one of the most stressful decisions any 17 year-old (he turns 18 this month) will have to make, Niagara Falls native Owen Diodati is all business and all baseball.
It was just last month when the strong power-hitting catcher had to decide between turning pro after being drafted by the Toronto Blue Jays or pursue his education while playing the game he loves. The Jays approached Diodati in the early rounds and made him an offer. The youngster had a number in mind and said the Jays weren't far off which made the decision even tougher. "I had a number in my head. The Jays came really close to it and it made it a really tough choice but I want to go to school," explained Diodati. He ended up still being drafted. "For the Jays to still draft me in the later rounds was pretty special. So much thought goes into draft day leading up to it and then I had about five minutes to make a life changing decision."
Once the draft was behind him, Diodati could focus on his future with the Crimson Tide of Alabama the school he committed to play at. In fact, he just returned from the university after spending five weeks with other freshmen working out at the school's athletic facilities. While he and his rookie teammates couldn't participate in an official practice or receive coaching they could workout with each other and with the team's strength and conditioning staff. "We had access to the field so we threw each other batting practice and took ground balls." He also took two classes while he was there.
While he's excited to arrive on campus and get his college baseball career started, Diodati will actually be a late arrival. He's leaving for Australia on Aug. 20 to attend Team Canada's Under 18 tryouts in preparation for the upcoming world championships to be held in South Korea Aug. 30 to Sept. 8. "Hopefully I can make Team Canada, play in the World's and then I would be on campus Sept. 10." For those keeping track and assuming he makes Team Canada, that travel schedule is Canada to Australia to South Korea to the United States. "It's been a crazy year and a real learning experience. I've matured a lot," said Diodati.
Being one of the top ranked young baseball players in the country, Diodati had a lot of U.S. college's keeping a close eye on him but he said he shorted listed his options fairly quickly. "When recruiting opened up I mostly focused on Alabama, Virginia and Texas A&M but I didn't get as close with the other schools as I did with Alabama," said Diodati. "I knew I wanted to play for coach (Brad) Bohannon."
Diodati figures playing for Alabama in the SCC will give him the best route to pro ball. While catching was his primary position the past few years he has a hunch he might not be behind the plate when he heads south. "I might be catching but I think I will see time in the outfield. I'm running better and I've really improved my speed," he explained. "But that's just my guess for this year."
What Diodati knows for sure is that he wouldn't be where he is today without the support of family, friends and coaches. "I am very grateful to my parents who got me to the field, threw me batting practice and are always there for me." He also thanked his grandparents who chauffeured him to ball diamonds when his parents were busy taking his siblings to their sporting events.  "I also want to thank the coaches at Great Lake Canadian baseball and my high school coaches as well as Hot Corner Baseball in Buffalo where I go for more batting practice."
When asked about playing for so many teams in one year at different levels, Diodati sums it up by saying simply, "Baseball is baseball and if I can help a team win, I want to."