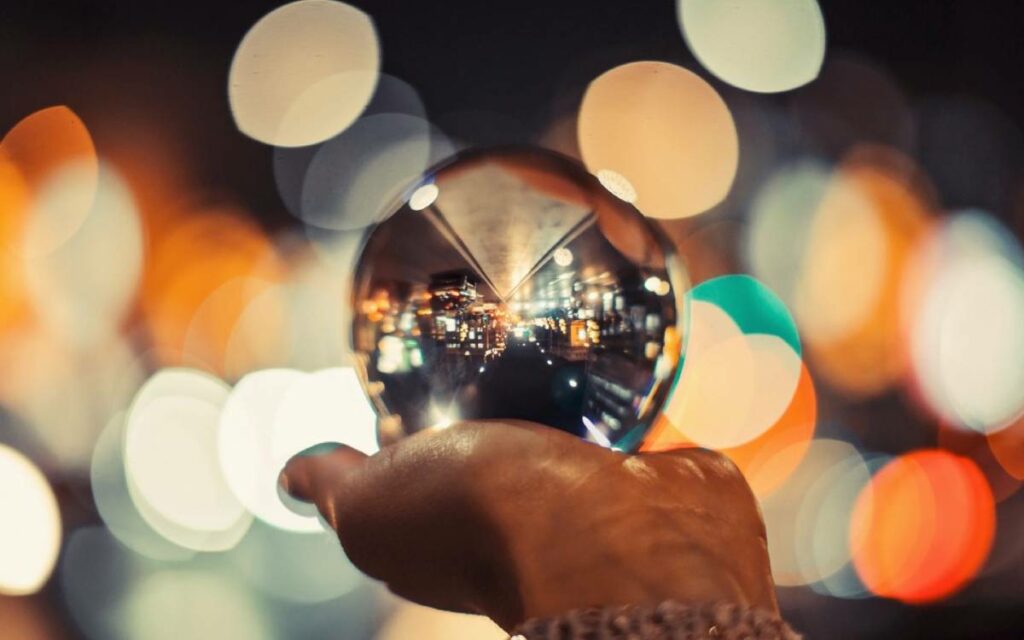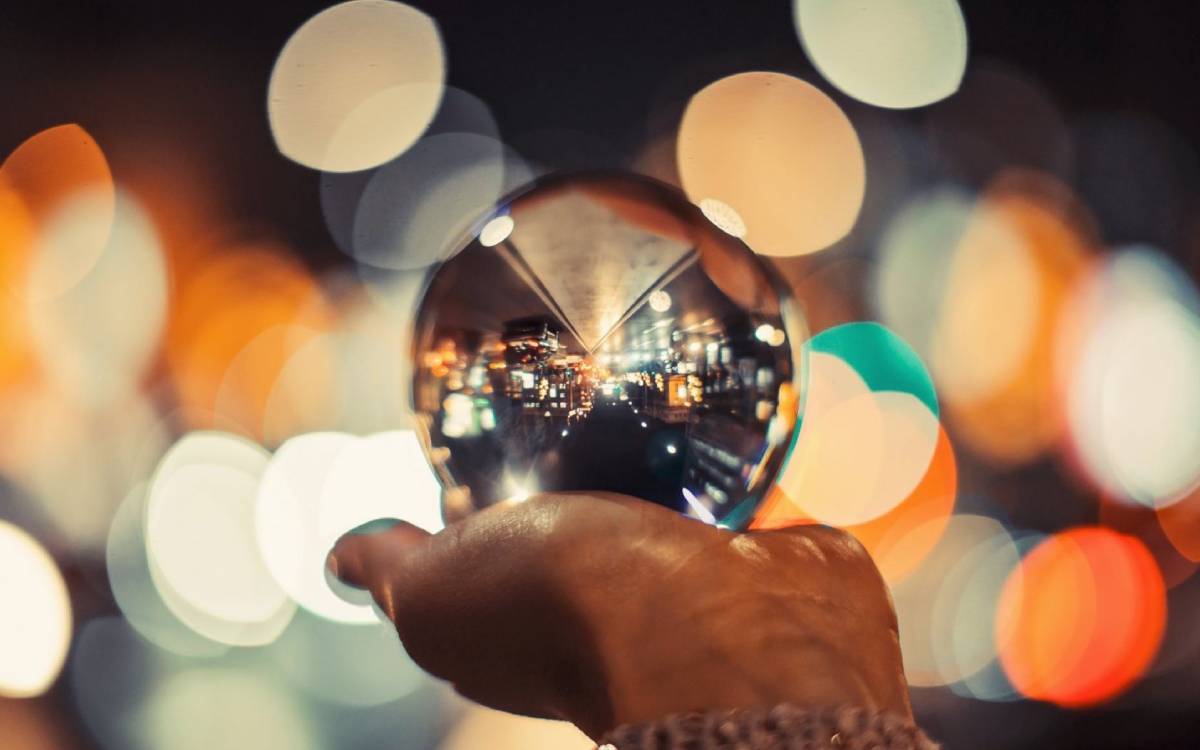 Photo credit: Getty Images
As promised, I have reviewed my prognostications made a year ago to see if my track record has improved any from previous years. Overall, it looks like my crystal ball got a little clearer, but still leaves much to be desired.  
My first prediction involved whether Canada would have a federal election in 2021. I called the timing correctly – autumn, not spring as many believed – but the outcome wrong. I had guessed a minority Conservative government would prevail, as Canadians became increasingly aware of the Liberals' many failures to effectively manage during the pandemic. However, Canada saw yet another minority Liberal government elected with very little change in results from the previous election in 2019. It appeared that Conservative leader Erin O'Toole did not distinguish his party sufficiently from the Liberals to attract increased support, and internal turmoil within the Conservative Party and growth in support for Maxime Bernier's People's Party of Canada did not help the Conservative cause. 
I also expected Justin Trudeau to step down following defeat which, although that hasn't happened as yet, is still regularly predicted by many observers as Trudeau failed to achieve the majority government he sought and is believed to find governing with a minority less than ideal. At present, Trudeau claims he fully plans to run again despite ongoing expectations that he will step down in the near future to assume some international post related to climate change issues.  
The second prediction concerned the Canadian economy; namely that it would continue to struggle as a result of the pandemic and bad policies from Canadian governments. 
I was accurate in guessing that governments would continue to pursue big spending policies and increase taxes instead of instituting the kind of approaches that would stimulate private sector growth such as tax reductions (or at least not increases) and streamlining of the intrusive and costly red tape that hold businesses back. But to be fair, that wasn't a very tough call. Small businesses did indeed bear the brunt of the negative effects from the pandemic. I wrongly thought that the federal government would receive a credit downgrade because of all of the debt-financed spending, and although that didn't happen some credit agencies issued warnings and several provinces saw their credit status weakened.
As 2021 comes to a close, some financial analysts are expecting difficulties for the federal credit rating in the coming year because of Canada's continued big-spending policies which have outstripped those of most other developed economies without achieving better pandemic outcomes.  
My third forecast involved US politics, where I opined that the Republicans would retain the majority in the Senate. As we now know, the Senate ended up in a tie with 50 seats for both Democrats and Republicans, although Vice-President Kamala Harris' tie-breaking vote meant the Democrats had a technical majority. I was correct in predicting policy gridlock, however, coming from an unexpected source. As was recently seen with the rejection of President Joe Biden's hugely expensive "Build Back Better" initiative, the fly in the ointment ended up being Democratic Senator Joe Manchin who was rightly concerned about the almost $2 trillion spending initiative further driving inflation and elevating the federal deficit into dangerous territory. This was a big loss for Biden on what was viewed as his signature piece of legislation. 
2022 will see midterm elections in the US, with some predicting Republican gains in both the House of Representatives and the Senate as the approval ratings for both Biden and Harris continue to decline.   
The fourth prediction involved Western alienation in Canada, and correctly noted that it would continue to grow in 2021 as federal government policies remained punitive to the key oil and gas sector and issues such as equalization payments remained unfair to Alberta and Saskatchewan. 
Indeed, Alberta did conduct a referendum in October in which a majority of Albertans supported the concept of removing the principle of equalization payments from the Canadian constitution. Although these results were in no way binding, they did bolster support for further negotiations with other provinces and the federal government to pursue discussions as to how the equalization formula could be altered. Although the Liberals did pick up a couple of seats in Alberta in the 2021 federal election, they remain shut out in Saskatchewan and there is little reason to believe that Western separatist sentiments will improve anytime soon.  
The fifth and last forecast for 2021 involved the Toronto Maple Leafs and was half right in guessing that the team would make the first round of the playoffs in 2021 but would be shut down at that stage. The eventual Stanley Cup victors were the Tampa Bay Lightning for the second time in a row, not the Las Vegas Golden Knights as I predicted. The real surprise may have been that it was the Montreal Canadiens who ruined the Leafs' playoff hopes, and ended up proceeding to the Cup finals, motivating many die-hard Leaf fans to change allegiances, if only temporarily. 
All bets are off for the 2021-22 NHL season, where the Omicron variant of the COVID-19 virus has been wreaking havoc in recent days.  
Overall, I figure I was batting about .500 for 2021. Next year looks to be shaping up to be equally unpredictable but full of interesting possibilities in the economy, politics, and the sporting world, with such events as the controversial Beijing Olympics in 2022 and the continued uncertainty caused by the pandemic. 
Stay tuned for my best guesses for the coming year, where I will once again demonstrate that despite past performance, I am not easily discouraged.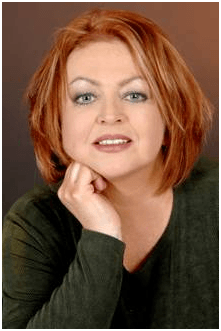 Catherine Swift is President of the Coalition of Concerned Manufacturers & Businesses of Canada (CCMBC). She was previously President of Working Canadians from 2015-2021 & President & CEO of the Canadian Federation of Independent Business (CFIB) from 1995-2014. She was Chief Economist of the CFIB from 1987-1995, Senior Economist with TD Bank from 1983-1987 & held several positions with the federal government from 1976-1983.
She has published numerous articles in journals, magazines & other media on issues such as free trade, finance, entrepreneurship & women business owners. Ms. Swift is a past President of the Empire Club of Canada, a former Director of the CD Howe Institute, the Canadian Youth Business Foundation, SOS Children's Villages, past President of the International Small Business Congress and current Director of the Fraser Institute. She was cited in 2003 & 2012 as one of the most powerful women in Canada by the Women's Executive Network & is a recipient of the Queen's Silver & Gold Jubilee medals.
She has an Honours BA and MA in Economics.