Toronto Mayor John Tory with Ontario Premier Doug Ford
Another day, another activist judicial decision that thwarts the will of a democratically elected government.  In a ruling that came as a shock to many in both the political and legal communities, Ontario Superior Court Justice Edward Belobaba stated that the Ontario government could not legally reduce the size of Toronto City Council from 47 to 25 members.  Among the main reasons cited for this decision was the contention that such a move would infringe on the freedom of expression rights of candidates for Council and voters, that timelines for such a change were too short given the impending municipal election and that voters' Charter rights were infringed by increasing the size of municipal districts.
Many legal minds have already weighed in, and will undoubtedly continue to do so in the coming days, with convincing arguments as to why all of these justifications for the decision are questionable at best, and could even be dead wrong from a strictly legal perspective.  For instance, the decision itself starts off by reaffirming that the province does have every legal right to make changes to the City of Toronto Act, then proceeds to present reasons why this particular change should not be allowed.   The judge also implies in the decision that if the timelines had been different – in other words if the city was not in the middle of an election period – then it would be fine if the province proceeded with this change.  There is also some question as to whether the relevant sections of the Charter cited in the ruling even apply to municipal elections.  Regarding the argument that voter rights were negatively affected by enlarging municipal voting districts, the fact that the proposed changes would expand municipal boundaries to match provincial and federal ridings suggests it is pretty difficult to argue that boundaries that are perfectly fine for provincial and federal elections are suddenly problematic at the municipal level.
While lawyers on both sides of the issue are having a field day parsing elements of this judgement, there is little doubt this was a decision that had at least as much to do with politics as it did to do with the law.  One of the sections of the judge's decision was actually the word "Crickets".  This snarky inclusion in what should be a serious legal document with major ramifications for Toronto and Ontario was highly unusual and unprofessional, to say the least.
The Ford government's reaction was to reconvene the legislature this Wednesday, announce their plan to appeal the decision to the Ontario Court of Appeal and to invoke the notwithstanding clause of the Canadian Charter of Rights and Freedoms.  In other words, they have chosen to deploy the nuclear option.  Premier Ford also noted in his comments how shocking he found the decision to be as virtually all of the legal advice the government had received indicated that the government should have every right to proceed with this initiative.  That being said, there is no guarantee that an appeal would necessarily back up the government.
Whatever the outcome of this battle, for some time Canadian courts have been growing more activist in challenging initiatives of elected governments and moving away from their supposed role as strict interpreters of the law.  If nothing else, that should be a serious concern to all Canadians who value our democracy.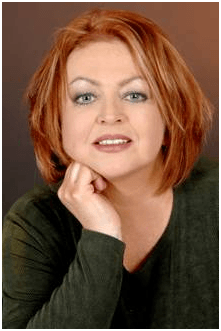 Catherine Swift is currently President and CEO of Working Canadians (www.workingcanadians.ca.  Prior to that, Catherine Swift had been with the Canadian Federation of Independent Business since September 1987, initially as Chief Economist. She became Chair in June 1999 after being named Chief Executive Officer in July 1997 and President in May of 1995.  Her various responsibilities included coordinating policy issues at federal, provincial and municipal levels of government, representing CFIB with politicians, government, business, media and other groups.
Ms. Swift has worked with the federal government in Ottawa holding several positions with the Departments of Consumer and Corporate Affairs, Industry and Communications. Her areas of specialization included corporate and industrial analysis and international trade. Catherine Swift has a MA in Economics.
She has published numerous articles in journals, magazines and other media on such small business issues as free trade, finance, entrepreneurship and women small business owners. Ms. Swift is a Past President of the Empire Club of Canada, a former Director of the C.D. Howe Institute and past President of the International Small Business Congress. She was cited in 2003 and again in 2012 as one of the top 100 most powerful women in Canada by the Women's Executive Network.