The same people who criticized Premier Doug Ford for having daily press conferences are now criticizing him for not holding them.
Last week Ontario Premier Ford announced that he would no longer hold the daily briefings on Ontario's COVID-19 situation that he had been conducting for the roughly nine months of the pandemic to date. Although Ford did not give any specific reason for the change, it did coincide with the adjournment of the Ontario legislature until Feb. 16, 2021.  Ford also noted that he would now do briefings when there was new information to report, not just as a daily routine that took place whether or not anything had changed or if there was something different to discuss.
Up until this announcement, Ford had been the most regular of the Premiers in his appearances, and from a pure common sense standpoint it seems logical that future briefings would depend on there being something newsworthy to talk about and not just more of the same.
As far as updates on the various COVID-19 statistics, they continue to be made available daily, and anyone interested can obtain them from a number of different sources that don't require a press conference with the Premier and other Ministers.
Despite all this, the negative reaction from the opposition, a few of the mainstream media outlets and some left-leaning groups was fast and furious in their criticism of Ford for ending what some of these same sources had called pointless and unhelpful briefings in the past precisely because they may have contained nothing new.
Contrast this reaction with that accorded the Prime Minister with his various appearances where he frequently doesn't even bother to answer questions from media if he deems them to be something he would prefer to ignore. It is hard to fathom why much of the media seems to think this is acceptable, and impossible to believe they would not be less tolerant of this behaviour if a Conservative Prime Minister tried to get away with the same thing.
Indeed, the criticism was slim to none when Trudeau once again went into hiding at Rideau Cottage on Nov. 20, triggered by the fact that COVID-19 cases were on the rise.  In an attempt to explain why he had yet again retreated to that location, Trudeau stated "Now is the time for each of us to once again rise to the occasion and do our part". He seemed to imply that we should all hole up and stay at home, which of course is pretty much impossible for any normal person who is not Prime Minister and can't afford to hide away in their safe space, confident that all of their needs will be taken care of by others, and at the expense of others as well.
The kid gloves with which Trudeau is being treated despite the many federal government errors in keeping borders open for far too long and the mixed messages on things like the true threat to Canada from the virus and mask wearing early in the pandemic, among other things, seems to be extending to the speed of obtaining a COVID-19 vaccine for Canadians.  This week, Canada is receiving a mere handful of doses of the Pfizer vaccine – 30,000 for the entire country (6,000 will go to Ontario) – as compared to the millions of doses other countries successfully made arrangements to receive.
Although something is certainly better than nothing, the congratulatory media coverage we have seen in the last day or so of people receiving the first inoculations is a little much considering that the vaccine quantities Canada appears destined to receive in the near term is a drop in the bucket compared to what is actually needed to make a dent in the pandemic.
If anything, the majority of Canadian politicians who are trying to do as much work as possible, with proper precautions taken, regularly participating in their respective legislatures and not hiding away should be given credit, not criticized.
The double standard with which Premiers like Ford, and several others, are being treated in comparison to Trudeau is becoming more and more glaring, and is doing a disservice to Canadians who deserve and are entitled to expect honesty and fairness at a difficult time.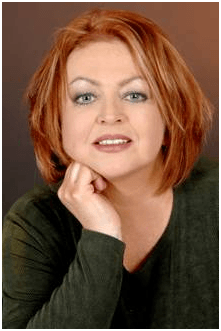 Catherine Swift is currently President and CEO of Working Canadians (www.workingcanadians.ca.  Prior to that, Catherine Swift had been with the Canadian Federation of Independent Business since September 1987, initially as Chief Economist. She became Chair in June 1999 after being named Chief Executive Officer in July 1997 and President in May of 1995.  Her various responsibilities included coordinating policy issues at federal, provincial and municipal levels of government, representing CFIB with politicians, government, business, media and other groups.
Ms. Swift has worked with the federal government in Ottawa holding several positions with the Departments of Consumer and Corporate Affairs, Industry and Communications. Her areas of specialization included corporate and industrial analysis and international trade. Catherine Swift has a MA in Economics.
She has published numerous articles in journals, magazines and other media on such small business issues as free trade, finance, entrepreneurship and women small business owners. Ms. Swift is a Past President of the Empire Club of Canada, a former Director of the C.D. Howe Institute and past President of the International Small Business Congress. She was cited in 2003 and again in 2012 as one of the top 100 most powerful women in Canada by the Women's Executive Network.