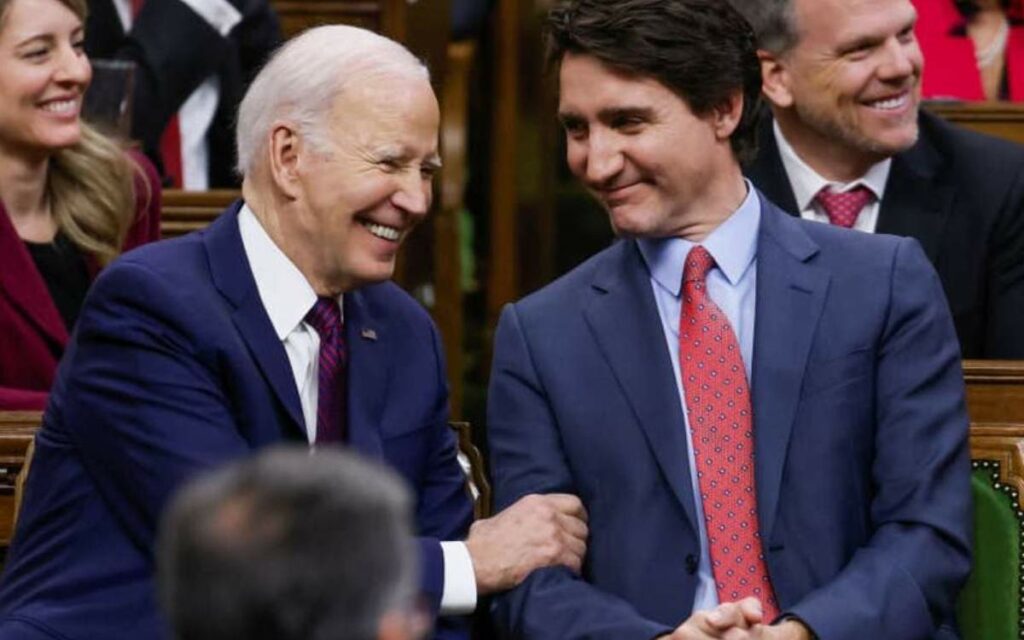 Joe Biden's first visit to Canada as U.S. President last week brought about a renewed sense of kinship between the North American neighbours. Photo credit: Reuters/Blair Gable
Last week, the nation's capital was abuzz as U.S. President Joe Biden and First Lady Dr. Jill Biden made their first official visit to Canada as President and First Lady. Landing on a foggy Thursday afternoon, the Governor General greeted President Biden and was joined by Canada's Deputy Prime Minister and the Minister of Foreign Affairs. 
Though only here for two days, President Biden had a packed agenda of meetings with the Governor General, the Prime Minister, the Leader of the Official Opposition, an address to Parliament and a state dinner. Despite the tight timelines, Biden was able to enjoy some local ice cream with Prime Minister Trudeau called "Friend-chip Goals". Which turned out to be a central theme of the visit. 
During his meetings with Prime Minister Trudeau, the conversation was focused on the two nations' historical alliance, friendship and commitment to overcoming similar challenges together. There was great interest from both sides in expanding green tech, creating green jobs, further protection for the environment, waterways and the arctic, better-managing migration and becoming greater alliances globally. 
The latter falls on the heel of an ever-growing strained relationship that both countries have with China and President Xi Jinping. Tensions between Canada and China have escalated over the past few weeks because of allegations of foreign interference in recent federal elections. 
Both governments have not forgotten about the detention of Canadians Michael Kovrig and Michael Spavor, who spent more than 1,000 days in a Chinese prison over espionage charges and who were eventually released and returned to Canada. Both men were invited to the State Dinner with Biden and received a standing ovation in the House of Commons ahead of Biden's address. 
It is clear that both Canada and the U.S. are concerned about the ever-weakening relationship with China. Though our neighbours to the south are better positioned to take on China from a financial and geopolitical perspective, they still need to shore up their allies if they want to take on or stay competitive with China. Given Canada's close ties, it is only fitting that the U.S. would seek our support in their broader strategy to manage China. 
The fear of China is one of the reasons that the federal government is investing in critical minerals so heavily. As it currently stands, both countries are desperate to reduce their reliance on overseas countries for materials needed to power electric vehicles, electronics, and many other products.
The two countries have begun investing in North America to be able to produce these products in-house to better protect themselves from trade wars or tariffs brought on by China as a leverage point. The U.S. has already set aside hundreds of millions of dollars in the Defence Production Act to better produce these minerals, and Canada is not far off. 
For a government that wants to be seen as a world leader (recall the failed $8.6 million dollar bid for a rotating seat on the UN Security Council), it makes sense that Canada would happily support the U.S. in their efforts to rein in China. Not only will it strengthen Canada's relationship with America, but it will also provide some leverage on the international stage for the Trudeau government. Something that this government hasn't had for many years now. 
With Biden out of town and China still on the radar, the government is now focused on Budget 2023, which will be coming out later today. In that, there will be several nods to this budding relationship between the two counties, as the Trudeau government looks to support Canadians and enhance Canada's presence on the world stage.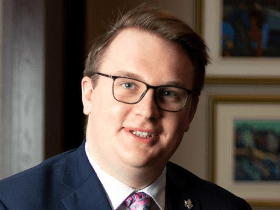 Daniel Perry is a consultant with Summa Strategies Canada, one of the country's leading public affairs firms. During the most recent federal election, he was a regular panelist on CBC's Power and Politics and CTV Morning Ottawa.