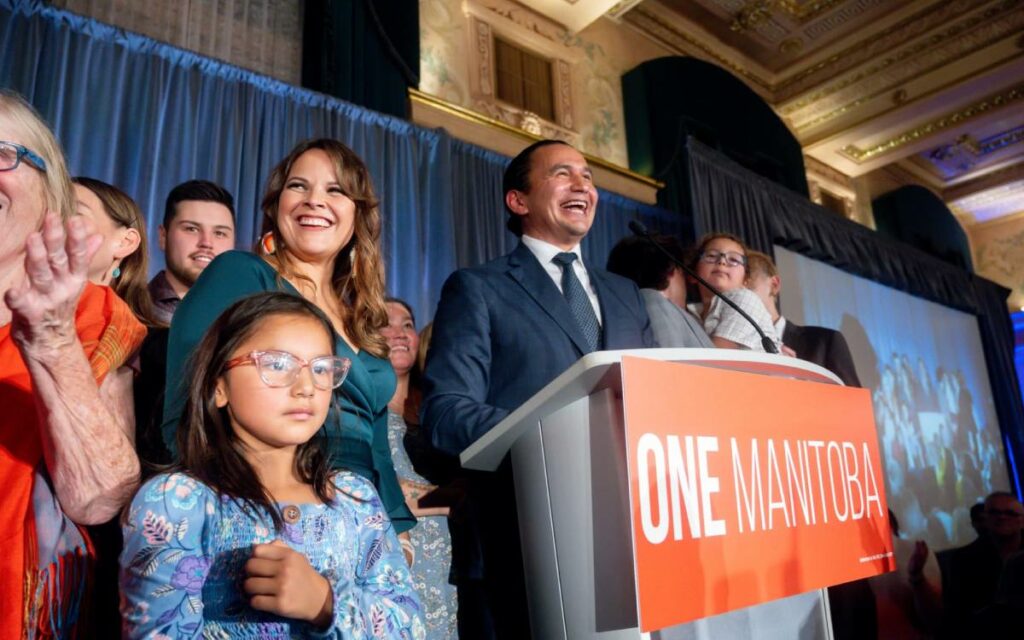 NDP secure majority. Wab Kinew (pictured) becomes Canada's first-ever First Nations provincial premier. Photo credit: Facebook/Wab Kinew
This week's provincial election in Manitoba has brought about a number of big changes. The major one is that the NDP won a majority government for the first time since 2016, when Conservative Brian Pallister took over from previous leader Hugh McFadyen. Manitoba's new NDP Premier is Wab Kinew, the first First Nations provincial premier in Canada. The NDP won 34 seats to the Conservatives' 22. The Liberal Party dropped to one seat from three previously. 
Kinew is a controversial figure, having had criminal convictions in the past for impaired driving and assaulting a taxi driver. He was also charged with assaulting his partner in 2003, although that charge was later stayed. Kinew's past has also involved homophobic and misogynist social media posts. Kinew now states that he is a changed man who has become an ally of women and the LGBTQ community. He has also used his own personal recovery from a number of past problems as a model for Indigenous youth to follow today. 
Other developments following the election results include the resignation of former Premier and Progressive Conservative Party leader Heather Stefanson, although she will retain her seat in the legislature. Stefanson had taken over the leadership of the party very recently in 2022 following the resignation of former Conservative Premier Brian Pallister, and was Manitoba's first woman Premier. Surveys of provincial premiers across Canada had regularly shown Stefanson to be the least popular premier in the country. The leader of the Manitoba Liberal Party, Dougald Lamont, also stepped down following the election after losing his riding to the NDP challenger. 
There were a number of contentious issues during the campaign, including the Conservatives' promises of increased parental rights in public schools and the ongoing debate over the provincial government conducting a search of a landfill for the remains of Indigenous women that were believed to be murdered by a serial killer. Stefanson had campaigned on opposing such a search, citing health and safety concerns from toxic materials in the landfill such as asbestos. Following his victory, Kinew said he will follow through with his election promise to search the landfill, which is expected to be very expensive given the magnitude of the task. 
Even some Conservatives were critical of their party's election platform, accusing Stefanson of having taken an "extreme right turn", citing the fact that the party ran election ads emphasizing their opposition to the landfill search. The Conservatives' loss of many seats in urban areas such as Winnipeg were attributed by some to the party taking more right-leaning positions. 
In her concession speech, Stephanson commented to Kinew that "I hope your win tonight inspires a future generation of Indigenous youth to get involved in our democratic process – not just here in Manitoba but right across the country." That would obviously be a very positive development to better involve our Indigenous fellow Canadians with the rest of Canada. 
The main elements of the NDP's platform include more spending on health care and an inquiry into the previous government's handling of the pandemic. During the pandemic, bed shortages led to the province having to ship patients to other provinces for care. The NDP has also committed to reducing school class sizes and achieve a balanced budget by 2027. They claim to be able to fund their promises with the contingency fund of about $500 million that had been set aside by the Conservatives previously. 
Kinew becomes the second NDP Premier currently in power in Canada, after David Eby in BC. Most of Canada's Premiers are Conservative, with the exception of Anthony Furey in Newfoundland and Labrador, who is a Liberal.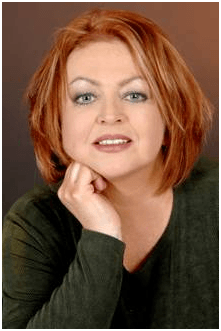 Catherine Swift is President of the Coalition of Concerned Manufacturers & Businesses of Canada (CCMBC). She was previously President of Working Canadians from 2015-2021 & President & CEO of the Canadian Federation of Independent Business (CFIB) from 1995-2014. She was Chief Economist of the CFIB from 1987-1995, Senior Economist with TD Bank from 1983-1987 & held several positions with the federal government from 1976-1983.
She has published numerous articles in journals, magazines & other media on issues such as free trade, finance, entrepreneurship & women business owners. Ms. Swift is a past President of the Empire Club of Canada, a former Director of the CD Howe Institute, the Canadian Youth Business Foundation, SOS Children's Villages, past President of the International Small Business Congress and current Director of the Fraser Institute. She was cited in 2003 & 2012 as one of the most powerful women in Canada by the Women's Executive Network & is a recipient of the Queen's Silver & Gold Jubilee medals.
She has an Honours BA and MA in Economics.