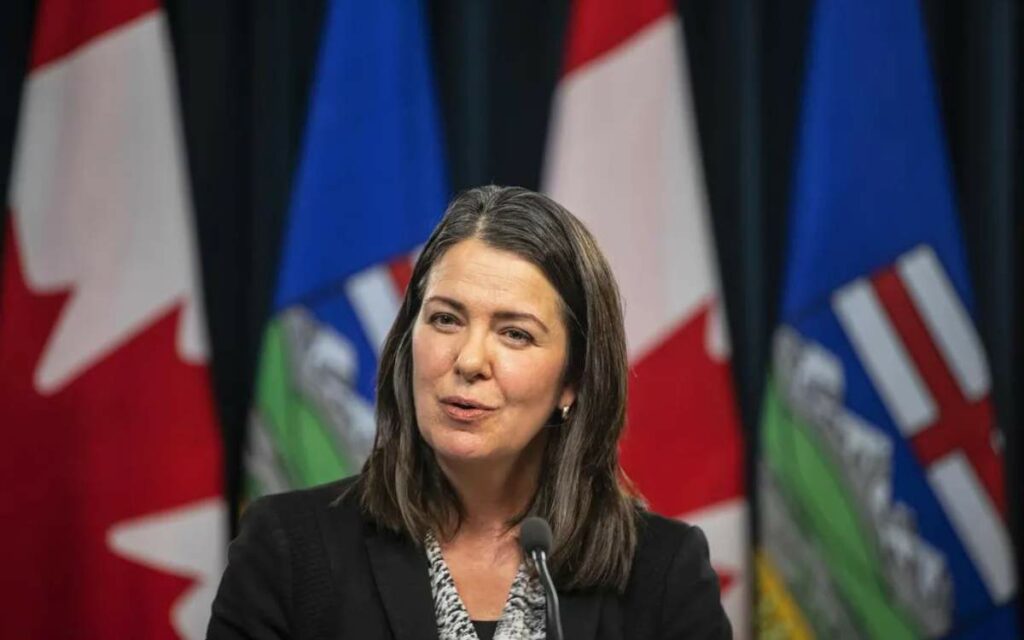 Premier Smith (pictured) is doing precisely what she said she would do, plus more. Photo credit: The Canadian Press/Jason Franson
Newly-minted Alberta Premier Danielle Smith isn't wasting any time making changes. Less than two months into the job, she has fired the entire Board of the Alberta Health Services (AHS), fulfilling a leadership campaign promise, and replaced them with a single administrator for the short term. Prior to letting the AHS Board go, she had already replaced Dr. Deena Hinshaw, former chief medical officer of health. She has also made a number of statements regarding how she plans to stand up to Ottawa to oppose any incursions on provincial jurisdiction and her strong support for the oil and gas industry. 
Regarding the controversial Alberta sovereignty measures Smith spoke of during her leadership campaign, she now promises that the "Alberta Sovereignty Within a United Canada Act" will be introduced in the next week. Interestingly, federal Liberal MP Randy Boissonault, one of only two Liberal MPs in Alberta, chose to comment on the proposed sovereignty act this week, calling it an attack on Canadian unity. 
As Alberta is planning to basically exercise the same powers that Quebec has for many years, it is pretty hypocritical for a federal Liberal to be making such claims about Alberta when they've never said the same about Quebec. It's also quite bold for anyone in the Trudeau government to accuse anyone else of harming national unity when many of their policies have been much more divisive than unifying. 
The federal government should be concerned, especially since it is not only Alberta that is rebelling against federal intrusion into provincial jurisdiction and policies that are very damaging to some provinces. Premier Scott Moe of Saskatchewan has indicated his province's opposition to the federal government with the recently-introduced Saskatchewan First Act, intended to confirm Saskatchewan's autonomy and jurisdiction over its natural resources. To a somewhat lesser extent, Manitoba has also indicated that it is on board with similar initiatives. The three provinces together can mount serious opposition to Ottawa. 
Smith also made a "State of the Province" address earlier this week in which she announced the Alberta Inflation Relief Act, which will distribute a total of $2.4 billion to various groups in the province to help offset the increasing cost of living. Beneficiaries of government largesse include families with children and seniors with a family income less than $180,000. This is hardly a low-income threshold, but it will ensure that these measures benefit a significant number of Albertans. The plan also includes suspending the entire 13 cents per litre fuel tax for at least six months, and following that a permanent fuel tax savings program. 
Other elements of the program are a $200 per home consumer electricity rebate, a plan to index all provincial tax brackets starting with the 2022 tax year going forward and investments in food banks and low-income transit passes. Some income support benefits programs for the disabled, seniors and families will also be indexed to inflation, and the natural gas rebate program will be continued. Smith has been critical of the federal Liberal government's massive stimulus spending as a key cause of high inflation, so there is some irony in her initiative to combat inflation with yet more spending, albeit on a much smaller scale. 
The pending provincial election, scheduled for May 29, 2023, is certainly a strong motivation for many of these measures as Smith looks to quickly make her mark on voters. Current polls show Rachel Notley's NDP in the lead, but Smith has six months to change those numbers. Alberta's voting record has been quite volatile in recent years, with the NDP decimated in the 2019 election after winning a strong majority in 2015. Recent divisions within Smith's United Conservative Party have not helped their prospects with voters, but if they can unify around the new leader those perceptions can change. 
Timing is also on Smith's side from a financial perspective. The government is currently on track for a budgetary surplus of $13 billion this year as a result of the resurgence of the oil and gas sector.  Expectations are for another three to five years of strong performance for oil and gas, which would lead to ongoing healthy budget surpluses for the province. 
Smith is definitely taking some risks that could end badly, but considering the federal Liberals' terrible treatment of Alberta in recent years, you can't blame her. In light of the major contributions Alberta makes to the rest of Canada, we all have a stake in her success.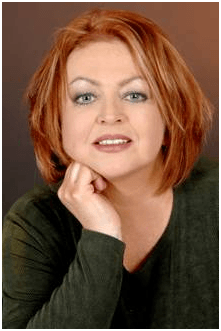 Catherine Swift is President of the Coalition of Concerned Manufacturers & Businesses of Canada (CCMBC). She was previously President of Working Canadians from 2015-2021 & President & CEO of the Canadian Federation of Independent Business (CFIB) from 1995-2014. She was Chief Economist of the CFIB from 1987-1995, Senior Economist with TD Bank from 1983-1987 & held several positions with the federal government from 1976-1983.
She has published numerous articles in journals, magazines & other media on issues such as free trade, finance, entrepreneurship & women business owners. Ms. Swift is a past President of the Empire Club of Canada, a former Director of the CD Howe Institute, the Canadian Youth Business Foundation, SOS Children's Villages, past President of the International Small Business Congress and current Director of the Fraser Institute. She was cited in 2003 & 2012 as one of the most powerful women in Canada by the Women's Executive Network & is a recipient of the Queen's Silver & Gold Jubilee medals.
She has an Honours BA and MA in Economics.