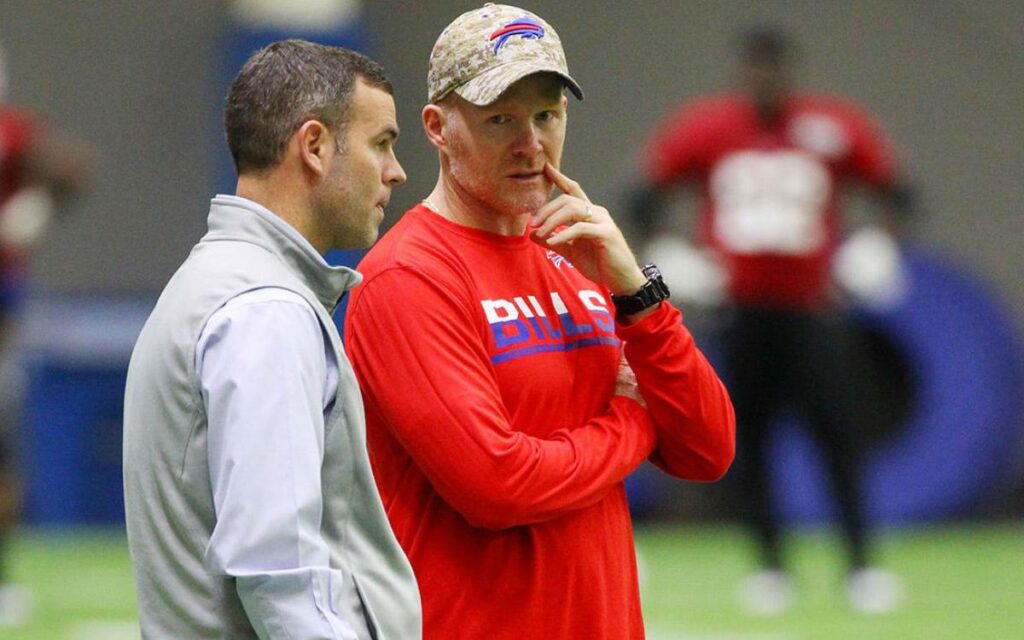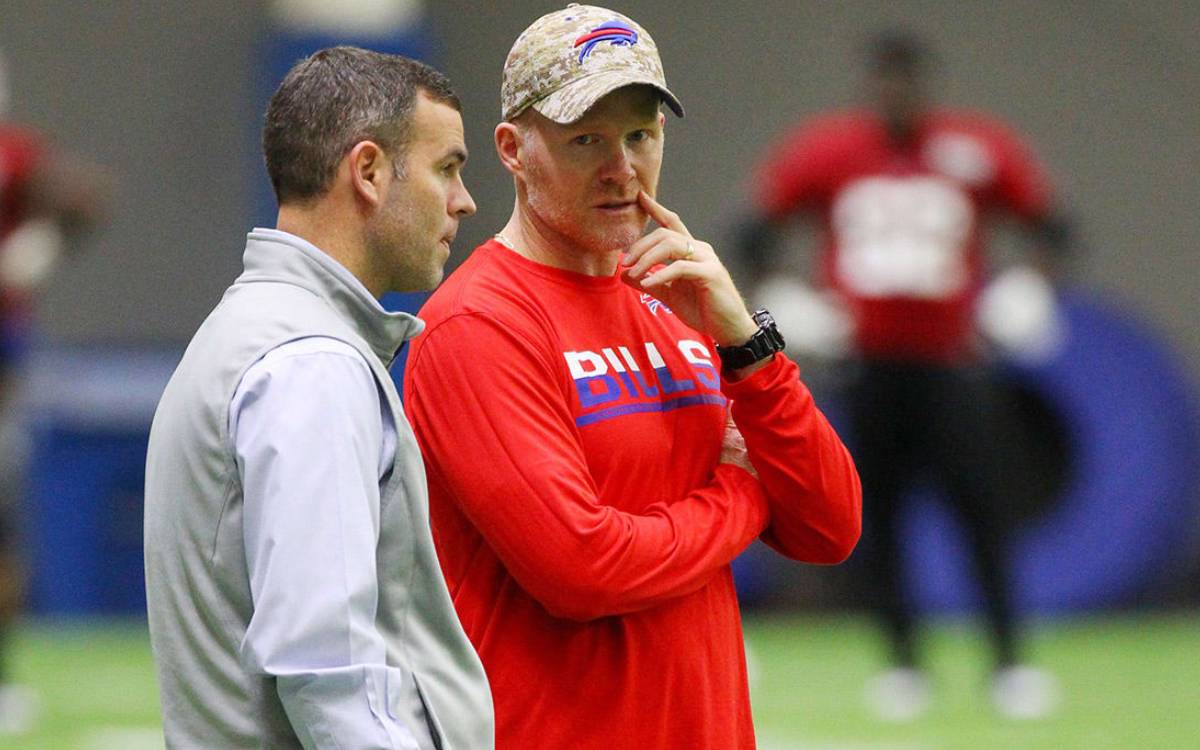 Buffalo Bills general manager Brandon Beane (left) and head coach Sean McDermott (right). Photo credit: NFL/Buffalo Bills
The one glaring need for the Buffalo Bills entering the 2021 NFL Draft was a defensive-end pass rusher, or as they're regularly referred to these days: 'edge rusher.'
The Bills brass was able to see what Tampa Bay did in the Super Bowl against Patrick Mahomes and Kansas City, and compared that to what they couldn't and didn't do against the same quarterback and team in the AFC Championship Game, a 34-28 loss.
The Bills did indeed bolster their defensive line over the course of three days last week, signing not one but two 'edge rushers.'
Buffalo drafted University of Miami Hurricanes product, and defensive end, Greg Rousseau in the first round, 30th overall.
Rousseau revealed on draft night he has connections to the Queen City.
"My parents lived in Buffalo for I think five years, four years, so I'm very familiar with Buffalo," Rousseau said.
Rousseau did opt out of playing last season with the Hurricanes due to COVID-19, but that didn't stop the Bills from drafting him.
The 6'7″ 255-pounder certainly got after the quarterback in 2019. Rousseau led the ACC (Atlantic Coast Conference) with 15.5 sacks in his final season at Miami, which also tied for second in a single season in program history.
Bills General Manager Brandon Beane wasn't done there addressing the team's pass rushing abilities and/or deficiencies. Beane selected perhaps the best name in the draft – Boogie Basham – in the second round, 61st overall.
Basham finished his four-year career at Wake Forest University with 20.5 sacks, 173 tackles, four forced fumbles and three fumble recoveries in 45 games.
Some think Basham is more 'NFL ready' than Rousseau.
So why take two defensive ends, back to back, in the draft?
Beane offered this:
"Prior to the draft, we just try to set us up to take the best player available on our board and that's what we've done. Obviously we took Rousseau not anticipating taking another pass rusher, but (Boogie) was the best player on our board," Beane said via zoom.
"And again, you can never have enough pass rushers. We thought the value was too good to pass up."
Makes sense.
Now let's see how Rousseau and Basham make the transition from college ball to the pros. Only time will tell.
The rest of the Bills draft went as follows:
3rd Round: Spencer Brown – Offensive Tackle from Northern Iowa.
And just like diehard Bills fans like to do, Brown jumped through a table (much to the chagrin of the organization, I'm sure) minutes after being drafted to Buffalo.
5th Round: Tommy Doyle – Offensive Tackle out of Miami (Ohio).
6th Round: Marquez Stevenson – Wide Receiver from Houston.
6th Round: Damar Hamlin – Safety out of Pittsburgh.
6th Round: Rachad Wildgoose (another great name) – Cornerback from Wisconsin.
7th Round: Jack Anderson – Offensive Guard out of Texas Tech.
The Bills then followed the draft by announcing Monday that the team had picked up the fifth contract options on quarterback Josh Allen and linebacker Tremaine Edmunds.
Beane made it clear that defense was their priority entering the NFL Draft.
It was surprising to some that the Bills didn't draft a running back this year. Perhaps a free-agent signing or trade is in the works before the 2021-22 NFL season kicks off in September.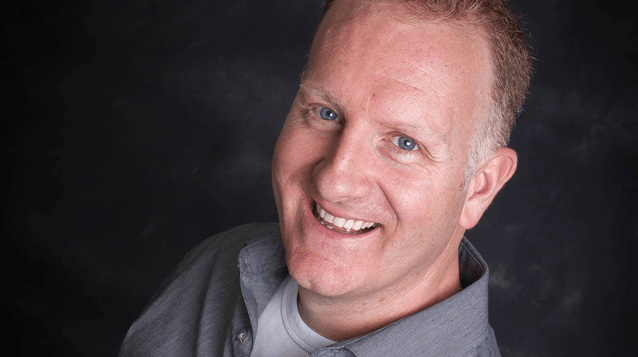 Rod Mawhood is a lifelong Niagara native who has had the pleasure of working in all three mediums – Radio, Print and TV – for over 20 years. His first announcing gig was with the then St. Catharines Stompers. Since then he's worked in radio and TV in Toronto, and currently is the announcer for the Niagara IceDogs and Niagara River Lions.
Rod also covers the Buffalo Bills for FOX Sports and the Buffalo Sabres for NBC Sports.