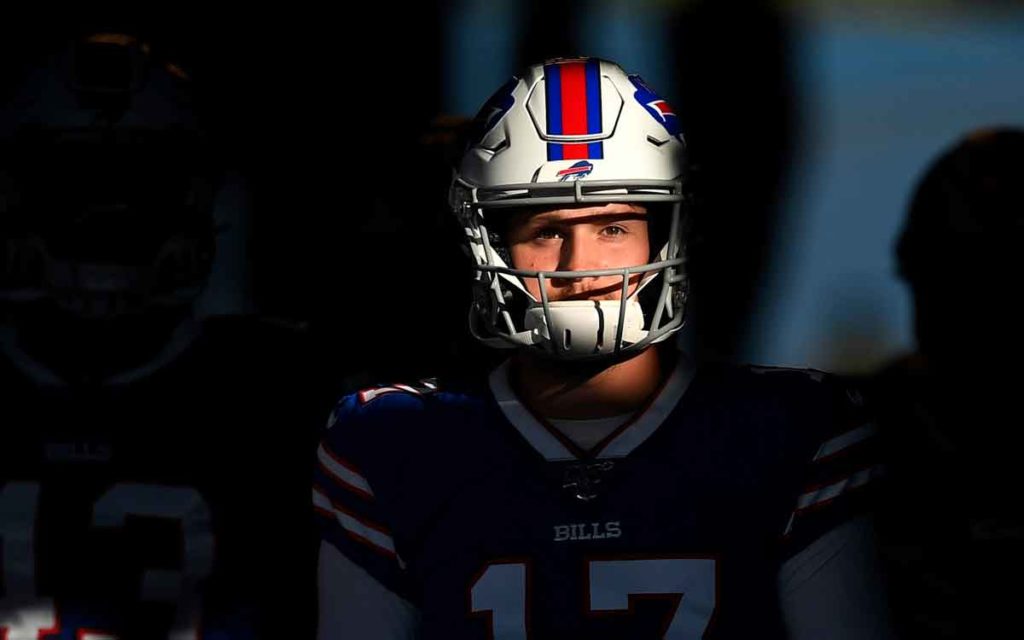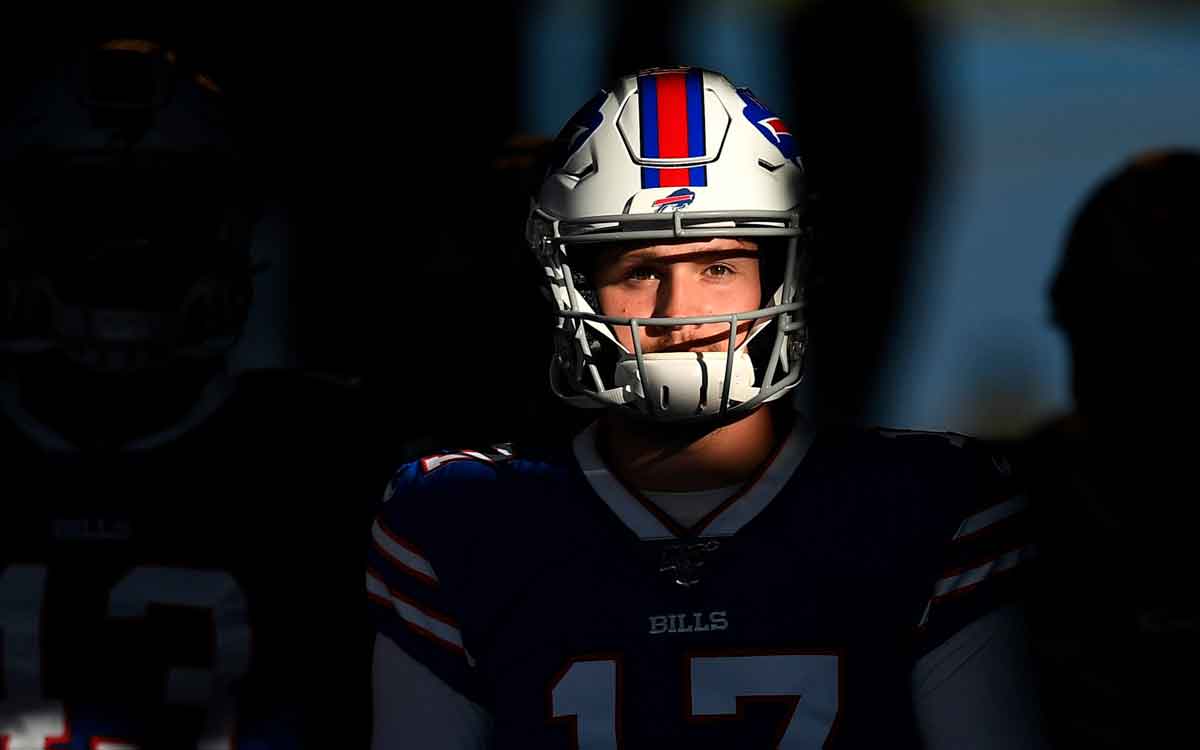 Buffalo Bills quarterback Josh Allen takes the field for warmups before a preseason game against the Minnesota Vikings in August 2019. Credit: AP Photo/Adrian Kraus
Looking to build on last year's 10-6 playoff-worthy season, the Buffalo Bills made some major moves recently.
Perhaps the most notable acquisition saw the Bills trade for wide receiver Stefon Diggs from the Minnesota Vikings.  The Bills gave up their 2020 first, fifth and sixth round draft picks and a fourth in 2021 in the exchange. Diggs, who boasts 30 career touchdowns and is coming off of two consecutive seasons with over 1,000 receiving yards, will help beef up a lacklustre Bills receiving corps that ranked 26th in passing last season.
Diggs who is just 26 years old and under contract for four more years, will give quarterback Josh Allen a slightly taller receiver (6' 0") with a solid vertical to throw to this fall, whose favourite targets in 2019 — John Brown and Cole Beasley — both stand under 6 feet.
Retired quarterback and NBC Sports NFL analyst Chris Simms lauded the Bills' decision to pick up Diggs and called the trade a "big time move".
Regarding the transaction, Yahoo Sports football writer and analyst Matt Harmon wrote, "Stefon Diggs is exactly the kind of player you trade a first-round pick (and change) to acquire. It's a great deal for the contending Bills."
Also on offense, veteran running back Taiwan Jones will be re-joining Buffalo after signing a one-year deal with the organization. Jones served as a kick returner for the team before going over to the Houston Texans last season (where he made a clutch late-stage catch in the wild card game against Buffalo, helping eliminate the Bills from the playoffs).
While managing to preserve what led the team to second best in points allowed per game last season, the Bills also made some big moves on the opposite side of the ball.
The team lost to early free agency, 2016 first-round draft pick Shaq Lawson, who is heading over to divisional rival Miami Dolphins in exchange for $30 million. While fan favourite defensive tackle Jordan Phillips is off to to Arizona for the same price tag.
To replace the pair of D-linemen, the Bills signed DT Vernon Butler for $15 million over two years from the Carolina Panthers, as well as DE Quinton Jefferson from the Seattle Seahawks for $13.5 million over two years. Butler was selected 30th overall in the 2016 draft by Carolina when Bills current head coach Sean McDermott was defensive coordinator with the Panthers.
Butler will be joined by Carolina teammate Mario Addison in reuniting with his former coach. The 32-year-old outside linebacker brought the biggest price tag of free agency, signing a three-year $30.45 million contract with the Bills.
While Addison may not have the flash of Lawson, he is a reliable known-commodity. As New York Upstate reporter Matt Parrino observed, "Addison is a proven sack-getter and he comes with experience and leadership. With the retirement of Lorenzo Alexander, those qualities are even more valuable to McDermott this offseason."
Along with Addison, Buffalo also picked up another high-quality outside linebacker (and former Carolina Panther) in AJ Klein. The speedy 28-year-old Iowa State product has 339 career tackles, 10.5 sacks, and 11 pass deflections.
Also joining the lineup will be cornerback Josh Norman and inside linebacker Tyler Matakevich. Guard Quinton Spain resigned with the team, while stand-out free safety Jordan Poyer agreed to a two-year contract extension.
The Bills are clearly in-it to win-it this season. And with the division's perennial powerhouse New England Patriots' all-star quarterback Tom Brady headed to Tampa Bay, it's looking more and more like the AFC East is Buffalo's to lose in 2020.