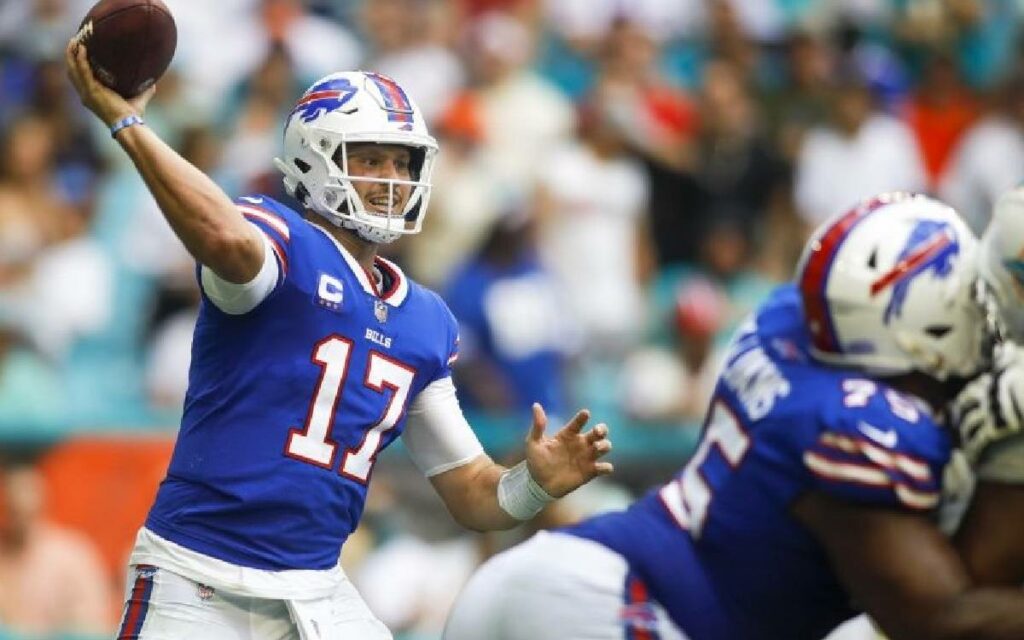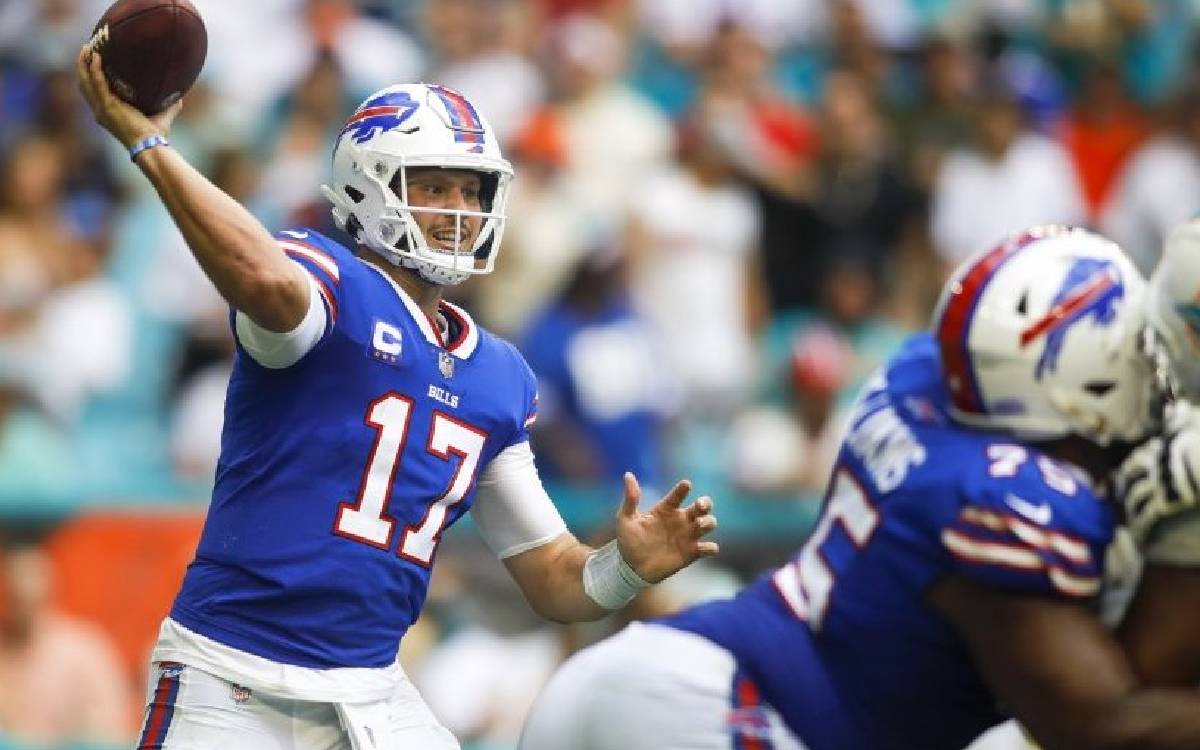 Buffalo Bills star quarterback Josh Allen throws a pass against the Miami Dolphins on Sunday, Sept. 19, 2021. Photo credit: USA Today Sports/Sam Navarro
The Buffalo Bills needed a bounce back win in Miami in Week 2, and that's exactly what they got Sunday, dominating the Dolphins 35-0.
The Bills, who dropped a 23-16 decision to the Pittsburgh Steelers to open their regular season, scored on their second play from scrimmage as Devin Singletary scampered for a 46-yard touchdown. 
Buffalo's relentless pass rush landed Miami starting quarterback Tua Tagovailoa in the locker room in the first quarter with a rib injury. The Bills defence never let up all afternoon long in a sixth straight win over the Dolphins. 
Buffalo head coach Sean McDermott was quick to praise both his offensive and defensive lines in the victory.
"I saw a hunger in our football team this week, McDermott said. "We've got plenty to work on, though."
"It's a divisional opponent," added McDermott on the Dolphins. "They know us, we know them. With our situation, we have a little more continuity with Josh than they did with Tua. We were trying to figure out a little who they were. I thought our offensive and defensive line did a really good job. Our offense got going in the second half there. Some big halftime adjustments. Defensively, they held us in the game early and made some big fourth-down stops and got stops after the turnovers we had, as well."
Buffalo's run game, a focus in the off-season, rushed for three touchdowns total. Two from Zach Moss, after Singletary's opening drive score. 
Josh Allen was steady, but certainly didn't put up the numbers Bills fans were accustomed to seeing last season.
The fourth-year quarterback finished the game 17 of 33 for 179 yards, two touchdowns and one interception.
Allen did hit the 10,000-yard mark in the game, doing so in 45 starts – the same number it took Bills legend Jim Kelly to hit the same feat.
Allen was quick to praise the Buffalo coaching staff including offensive coordinator, and Welland native, Brian Daboll with implementing some wrinkles to their playbook on Saturday.
"We changed stuff yesterday in our run game, put in new plays, and our guys rolled with it and figured out a way to go out there and apply it," Allen said. 
"Being an O-lineman is not easy by any means. There are so many different bullets flying at you. They get the blame sometimes when they really shouldn't. People don't know our blocking schemes or our run schemes and where our fits are supposed to be and stuff like that. So again, those are my guys."

"Our guys made some plays," added Allen. "To feel the way we feel, knowing we could have played better, winning 35 to zero, I think that's a good problem to have."
Elsewhere in Week 2 of NFL action, the ageless wonder Tom Brady threw for five touchdowns as the defending Super Bowl Champion Tampa Bay Buccaneers hammered the Atlanta Falcons 48-25. 
While, some say the Sunday nighter was an Emmy Award winner as Baltimore beat defending AFC Champion Kansas City 36-35 in a barn burner. 
Final Niagara note: kicker Lirim Hajrullahu, who calls St. Catharines home, has been re-signed by the Dallas Cowboys to their practice roster.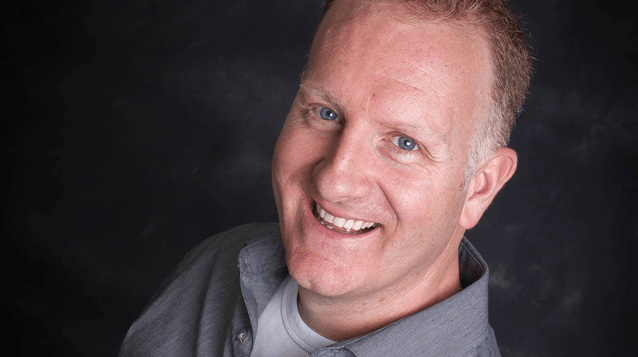 Rod Mawhood is a lifelong Niagara native who has had the pleasure of working in all three mediums – Radio, Print and TV – for over 20 years. His first announcing gig was with the then St. Catharines Stompers. Since then he's worked in radio and TV in Toronto, and currently is the announcer for the Niagara IceDogs and Niagara River Lions.
Rod also covers the Buffalo Bills for FOX Sports and the Buffalo Sabres for NBC Sports.