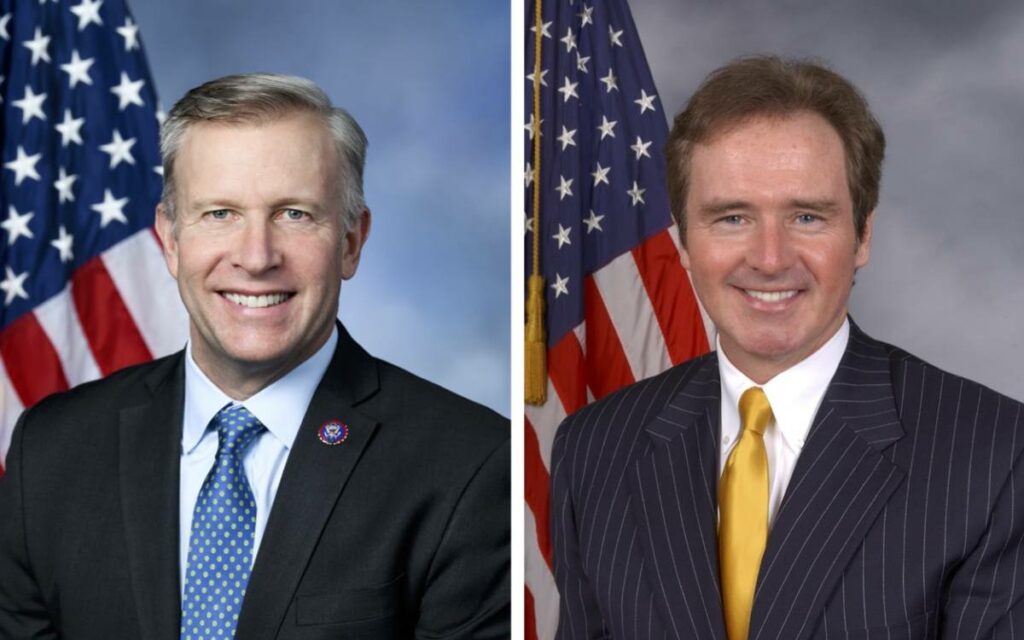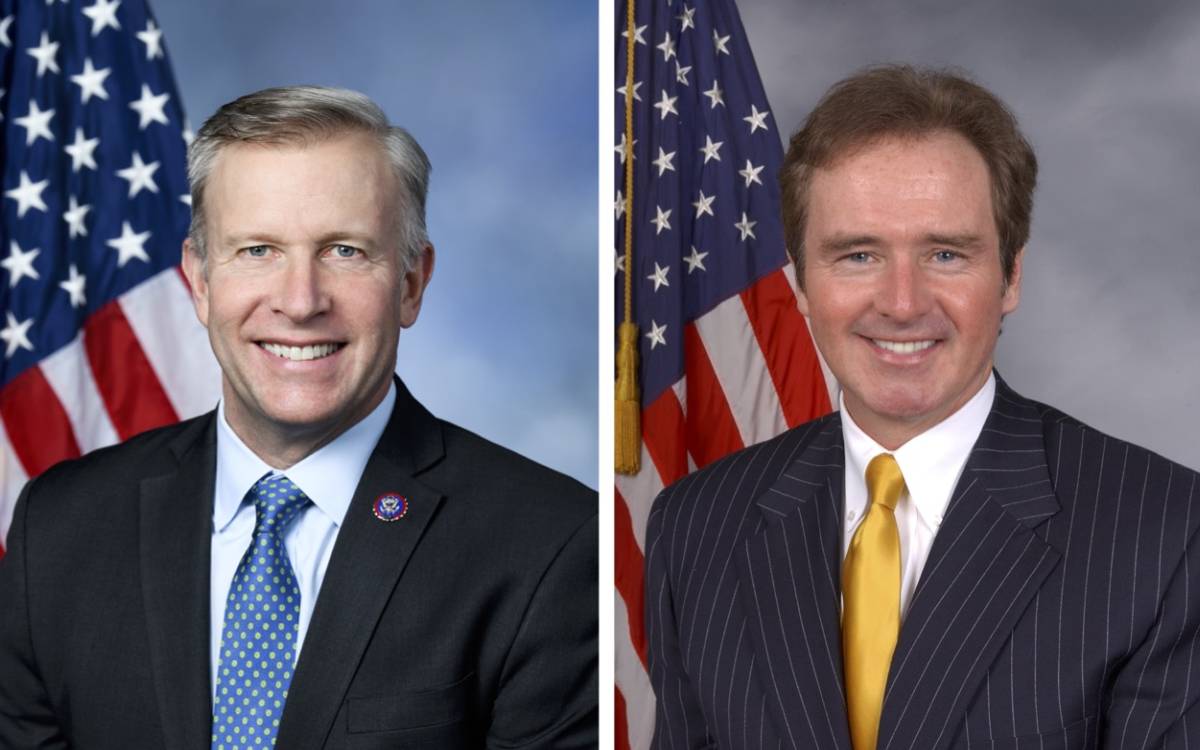 Republican congressman Chris Jacobs (left) and Democratic congressman Brian Higgins (right), both from Western New York, have been vocal about easing cross-border measures throughout the pandemic. 
Currently, Canadians travelling to the U.S. via land ports of entry have to be fully vaccinated against COVID-19 and provide proof of vaccination upon arrival. 
Though less stringent than Canada's entry policy, local lawmakers from Western New York want to see the U.S. government drop all restrictions for Canadian nationals at their northern border. 
Last Friday, Chris Jacobs from New York's 27th congressional district introduced the 'Northern Border Reopening Act'. If passed, the legislation would end all COVID-19 mandates for Canadians crossing the border, allowing unvaccinated travellers from Canada to enter the U.S. by car.
"For months, my colleagues and I have worked to put an end to the vaccine mandates at the northern border and on critical industries throughout our nation. These mandates infringe on our basic liberties, harm our economy, and have kept families unjustifiably separated for far too long," said Jacobs. 
"As we near a new tourism season here in New York, it is imperative these mandates are dropped to allow for our small businesses to recover and families to fully reunite. I am proud to lead this effort, and I will continue to work to end all mandates."
Jacobs' congressional colleague across the aisle Brian Higgins reiterated the Republican's call for dropping all measures earlier this week.
Speaking on the floor of the House of Representatives Tuesday, Higgins said border measures have caused "devasting" economic and emotional consequences for many people in both Canada and the U.S. over the last two years, stating now is the time to lift all remaining restrictions. 
"Incredible progress has been made in the fight against COVID and it's time to remove the remaining disjointed and prohibitive restrictions at the U.S and Canadian borders," said Higgins, who serves as co-chair of the Northern Border Caucus and the Canada-U.S. Interparliamentary Group.
"Increased vaccination rates in the United States, Canada and around the world show that communities who have done the right thing and followed the science can return to a watchful sense of normalcy. Today I am calling on the United States and Canadian governments to follow the science-based directives of their health agencies and to fully reopen the Canadian border to travelers without COVID restrictions."
On Monday, the Canadian government swapped its requirement for a negative PCR test to enter the country with a rapid antigen test. 
While somewhat less cumbersome and more economical, a number of border city mayors in Canada said the move didn't go far enough. 
"The practicality of the loosening of this restriction really means nothing to the average traveller," said Mayor of Windsor Drew Dilkens in news conference last Friday. 
"I think what we need to do is trust Canadians to make smart decisions. We've asked people to get vaccinated, that is the high water mark here of the pandemic. But having a requirement for a test is really an optical illusion for safety. It really is providing no real protection."
Dilkens' counterpart in Niagara Falls Jim Diodati, who co-organized the conference last week, said relevant changes should "have happened yesterday". 
"There's no time to sit on our hands, we need action," said Diodati. "We are planning our marketing right now for this coming season and we don't want this to be strike three."
Some 40,000 Niagara residents directly rely on local tourism to make a living.
Closures and restrictions have caused a significant reduction in cross-border travel throughout the pandemic.