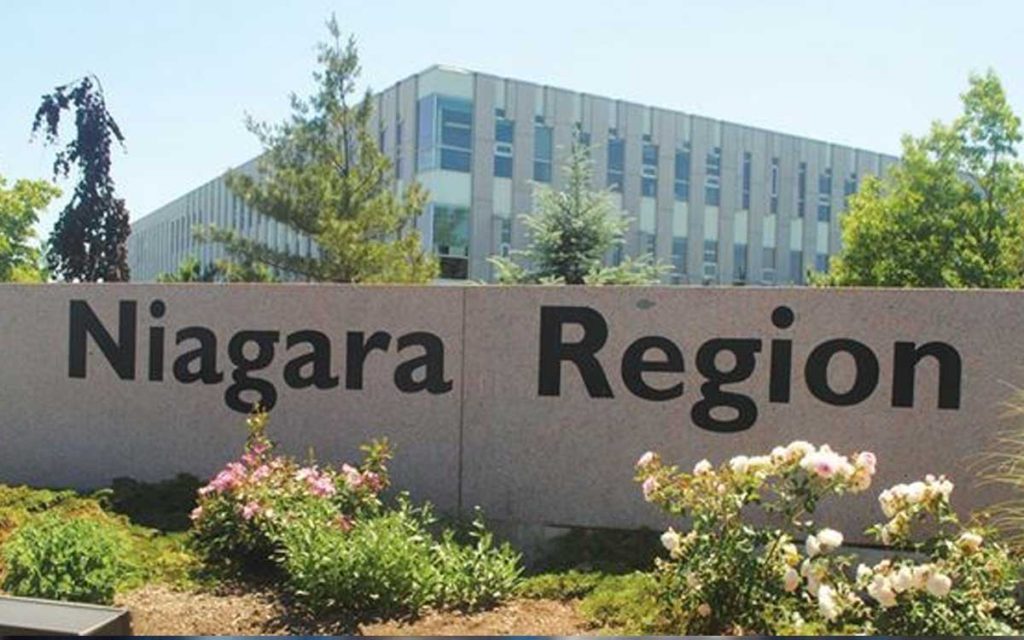 The blood-letting didn't take long at Niagara Regional Headquarters, just one week before Christmas, as four senior staff and one communications specialist were all let go yesterday on what some have dubbed, "Bloody Monday".
The official statement from the Region read: "Today Niagara Region has made a series of staff changes within our organization. These changes point our organization in the right direction and position us for success in 2019. Effective immediately Chris Carter, General Manager; Peter Wadsworth, Director of Human Resources; Jason Tamming, Director of Strategic Communications and Public Affairs; and Domenic Ursini, Director of Economic Development, are no longer with Niagara Region. We thank them for their service and wish them well in their future careers."
In addition to the above mentioned management, Jason Lupish who worked in the communications department was also let go.
In the meantime, a number of staff have been placed into acting director roles to fill the void. They include: Franco Meffe, Acting Director of Human Resources; Sean O'Brady, Acting Director Strategic Communications and Public Affairs; and Valerie Kuhns, Acting Director Economic Development.
The moves were made by acting CAO Ron Tripp. The Niagara Independent asked the Region how an acting CAO can make such significant staffing changes. Other questions included: What is the cost to taxpayers? Were the staff terminated with or without cause? Did the terminations have to take place just one week before Christmas? The Region responded saying; "…this is a Human Resources matter (and) we cannot provide those kinds of details at this time."
The Niagara Independent reached out to councillors to get their reaction to the firings. None would comment on the record, stating they were told councillors were not allowed to speak with the media or anyone else publicly on the issue. Some councillors were clearly frustrated with being muzzled, given that there was so much talk about transparency and accountability during the election, and now, at the first major initiative the Region takes, councillors are told they are not allowed to communicate with the public.Councillors also said they were unaware that these changes were going to be made and were completely caught off guard, which begs the question: Did Chair Jim Bradley act unilaterally? Or was he also unaware the axe was being dropped on several key directors? The Chair acting unilaterally was a criticism directed at previous Chair Alan Caslin by the former council and one this council vowed not to let happen again. The silence out of the Chair's office means the public may never know.