Workers exhume cement graves at Vila Nova Cachoeirinha cemetery in Sao Paulo, Brazil in order to make space for the recently deceased. April 1, 2021. Photo credit: Amanda Perobelli/Reuters.
A year ago, we all watched in horror as various nations and places around the globe became epicentres of the Covid-19 pandemic.
First it was Wuhan, China, with images of total martial law and vaccination water cannons going from street-to-street spraying apartment buildings.
Then, there was Italy. Hospitals were so full that the severely ill were simply left to die in abject misery, as the healthcare system simply could not handle the surge of cases.
Next, New York City was locked down and hospital ships had to be sailed into harbours around Manhattan to provide back up.
In every case we watched with horror and amazement as the first pandemic of the modern era killed at will.
While many of these areas of initial horror have since learned to cope, other places have become scenes far worse than the early pandemic. Brazil is averaging 4,000 new deaths per day. There are massive graves being dug to lay those who have lost their lives to Covid-19, many from the P.1 (Brazilian) variant.
They are not all senior citizens from long-term care facilities. In fact, last weekend a friend from Rio de Janario lost her uncle from community spread.
With nearly 1,000 confirmed cases of the deadly mutation, Canada has three times the amount of the Brazilian variant than the U.S., which at present has only 356 cases of the new strain.
That's real numbers, not per capita.
It is only a matter of time before other countries join the U.S. in cautioning against travel to Canada due to the explosion of new variants. In Alberta, a full 40 per cent of new Covid-19 cases are from the new variant classes.
So long as these variants are allowed to multiply to hosts and further mutate, we are in danger as a country of becoming a new Wuhan or Italy or Brazil.
We all know whose fault this is. The borders were never fully secure. For a long time, there was no testing whatsoever at ports of entry.
This column isn't going to be another twice-monthly rant about Justin Trudeau and his day late and a Loonie short government. Not anymore, because it simply doesn't matter.
So long as community spread is allowed, because still too much of our country remains open, it simply doesn't matter.
So long as vaccines are slow to arrive and there is no reliable schedule for when the provinces will get them from the federal government, it simply doesn't matter.
So long as anti-maskers, anti-vaxxers and anti-shutdown people are allowed to spew their deadly hate and misinformation, it simply doesn't matter.
Canada is on the verge of being the next worldwide hot spot and we might as well start digging the mass graves now; our health care systems simply cannot handle it if it happens.
There are calls to shut down Walmart. What will that actually achieve?
Walmart is super cheap and those at the lowest end of the socio-economic scale tend to grocery shop at less expensive places – like Walmart.
Why should we punish those consumers? Shutting down big box stores hurts more than it helps.
Several provinces have open patios for cafes and bars, but not Ontario.
There are more people within 100 km of the CN Tower – 7 million – than any of the other provinces in Canada, save Quebec. And Quebec has only 1.5 million more people than the GTHA.
Nowhere in a single hour does more shipping come into the supply chain in Canada than Brampton, Ontario. Thankfully more and more of these essential workers will be vaccinated, but obviously a place with that much international trucking is going to have higher exposure rates.
Then there is Pearson International Airport, the country's largest airport. For 300 days, travellers could come and go as they pleased without any form of testing.
Covid-19 cases and new variants were being imported daily.
All of this is to say, don't compare the need for lockdowns in the GTHA to the rest of Canada. It is like comparing apples to space aliens.
Locking down again sucks and the economic strife that will come will be horrible. But we simply have no other choice, and we have only one way out.
We all need to get vaccinated as soon as possible. That means proper distribution – needles into arms, yes – but that also means getting the doses through the doors. There isn't some warehouse somewhere where the vaccines are being hidden from waiting patients. That is simply a lie – if there is, show me.
Simply put, until we reach critical mass of vaccinations Canada is at risk of becoming the next hot spot. Staying locked down until we reach critical mass is the only decision that makes sense.
I am on the side of premiers from coast-to-coast-to-coast. They are not perfect and their decisions need more lead time, but they really have no choice.
As Premier Ford says, this is a new pandemic. Look at the pictures from Brazil and you'll say, 'I hope that doesn't get here'.
Sadly, it already has, and in great numbers.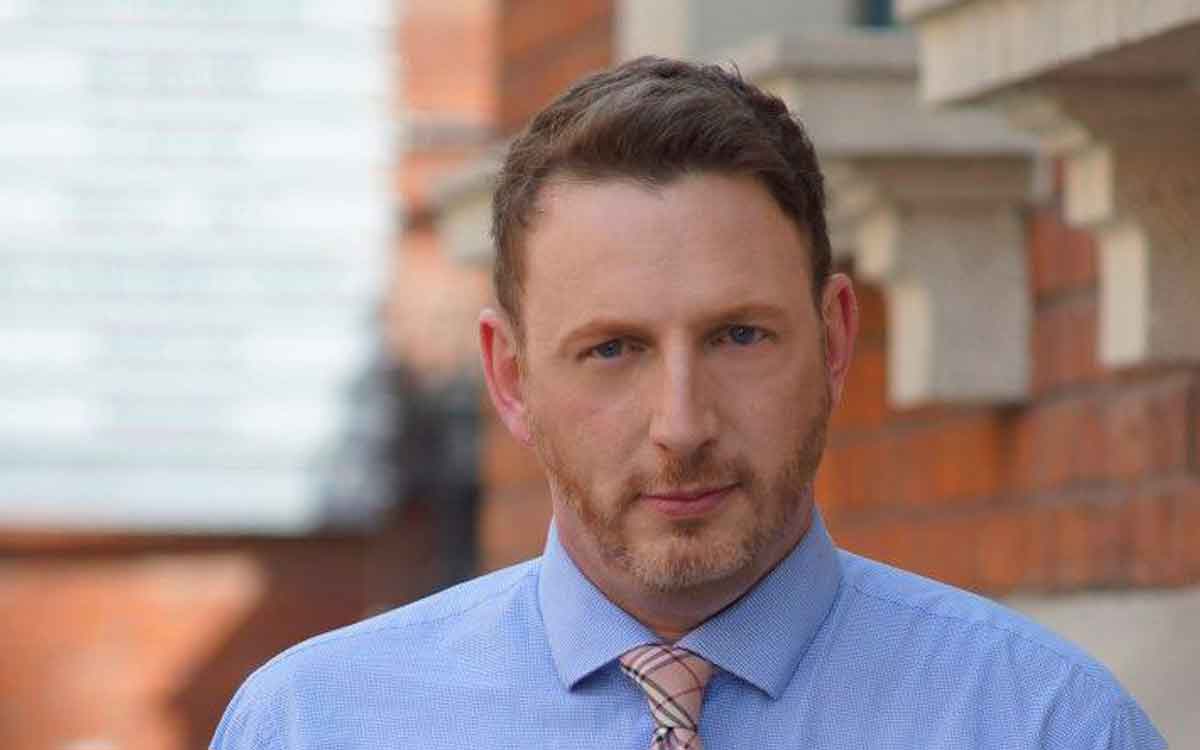 Kelly Harris is Principal of Harris Public Affairs. He is a regular commentator on Global News Radio 640. He has spent the last decade working with Canada's credit unions and served as Director on the Board of the Canadian Credit Union Association. An internationally published journalist, he has held senior positions in the Gordon Campbell government in British Columbia and Tim Hudak's opposition at Queen's Park. An avid traveller, cyclist, member of Bills Mafia and die-hard fan of the Toronto Maple Leafs.