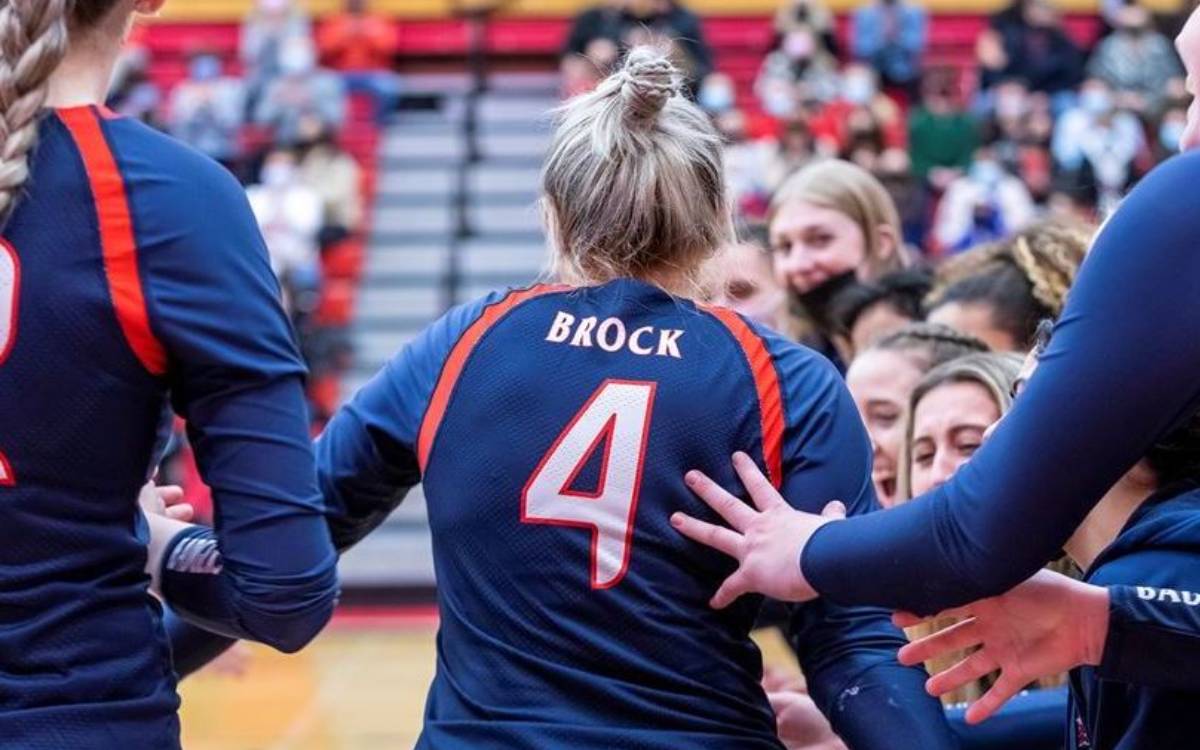 It's been an impressive return to sports for a number of Brock Badgers teams. Currently, no less than five of Brock's sports programs are ranked in the Top-5 of the U Sports weekly rankings, including the women's volleyball team (pictured). Photo credit: Brock Athletics
The global pandemic shutdown Badgers Athletics in March of 2020.
Twenty months later, no fewer than five Badgers teams are ranked in the Top-5 of the U SPORTS (University Sports) Top 10 weekly rankings as the calendar turned to December 2021. 
The Brock women's basketball and volleyball teams moved up to No. 3 in Canada, while the men's basketball team climbed to No. 4.
Women's wrestling (No. 4) and men's wrestling (No. 3) maintained their rankings.
The defending OUA (Ontario University Athletics) champion Brock women's basketball team sits at (7-0) on the season. 
Head Coach Mike Rao told The Niagara Independent, despite his team's impressive start to the season, there's room for improvement.
"I believe we are progressing well as a team," explained Rao. "We are working to mesh the individual skills of players into our team concepts. 
Our goal of sharing the ball selflessly will result in a more successful team outcome, and a better brand of basketball that is more enjoyable to watch.
Our aim is to become a better shooting team which includes a lot of effort. We will strive to become a better thinking team, so whatever we achieved thus far is in the past. 
We have much more to accomplish."
St. Catharines native, and fifth year forward, Sam Keltos is fourth in the nation with 2.1 blocks per game. 
Meanwhile, the Badgers men's basketball team is also a perfect (7-0) in 2021. 
"Our team is happy with the start we've had, and as a group I think we are all on the same page," said head coach Willy Manigat. "We know we have so much further to go, a lot of holes to fix, but we are excited about the challenge."
First year Badgers, and former Carleton Raven, TJ Lall ranks fifth in the nation in scoring with 22.5 points per game. 
The Brock women's volleyball team is also undefeated at (5-0). 
Second-year libero Aleiah Torres leads all of U SPORTS with 5.38 digs per set.
The perennial powerhouse Badger wrestling teams are once again looking forward to another championship run in 2022 according to coach, and former Canadian Olympian, Marty Calder.
"Our athletes, coaches and staff are all very excited to be back training and competing again," Calder said. 
"We have the same mindset as we always have – making everyday count in our quest to be ready in February to contend for national titles."
For more information on Brock Badgers Athletics visit gobadgers.ca 
Here's a look at the latest U Sports rankings (with BROCK capitalized and bolded for each):
WOMEN'S BASKETBALL
1 Saskatchewan (6-0)
2 UPEI (9-0)
3 BROCK (7-0)
4 Alberta (6-0)
5 Ottawa (6-0)
6 Winnipeg (6-0)
7 Carleton (5-1)
8 Ryerson (5-0)
9 Calgary (3-3)
10 Queen's (3-1)
WOMEN'S VOLLEYBALL
1 Alberta (6-0)
2 Toronto (4-0)
3 BROCK (5-0)
4 Trinity Western (3-1)
5 Western (5-0)
6 UQAM (7-2)
7 Mount Royal (4-2)
8 Dalhousie (5-3)
9 Saint Mary's (8-1)
10 Sherbrooke (8-2)
MEN'S BASKETBALL
1 Carleton (6-0)
2 Alberta (6-0)
3 Ottawa (6-0)
4 BROCK (7-0)
5 UBC (8-0)
6 Dalhousie (7-2)
7 Queen's (5-0)
8 Western (4-2)
9 Victoria (5-1)
10 Calgary (3-3)
WOMEN'S WRESTLING
1 Alberta
2 Saskatchewan
3 Calgary
4 BROCK
5t Guelph
5t Western
7 McMaster
8t Concordia
8t Lakehead
10 York
MEN'S WRESTLING
1 Alberta
2 Saskatchewan
3 BROCK
4 Calgary
5 Lakehead
6 Western
7 McMaster
8 Concordia
9 Toronto
10 Guelph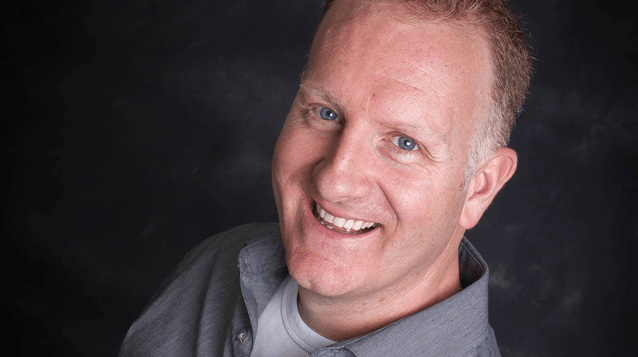 Rod Mawhood is a lifelong Niagara native who has had the pleasure of working in all three mediums – Radio, Print and TV – for over 20 years. His first announcing gig was with the then St. Catharines Stompers. Since then he's worked in radio and TV in Toronto, and currently is the announcer for the Niagara IceDogs and Niagara River Lions.
Rod also covers the Buffalo Bills for FOX Sports and the Buffalo Sabres for NBC Sports.