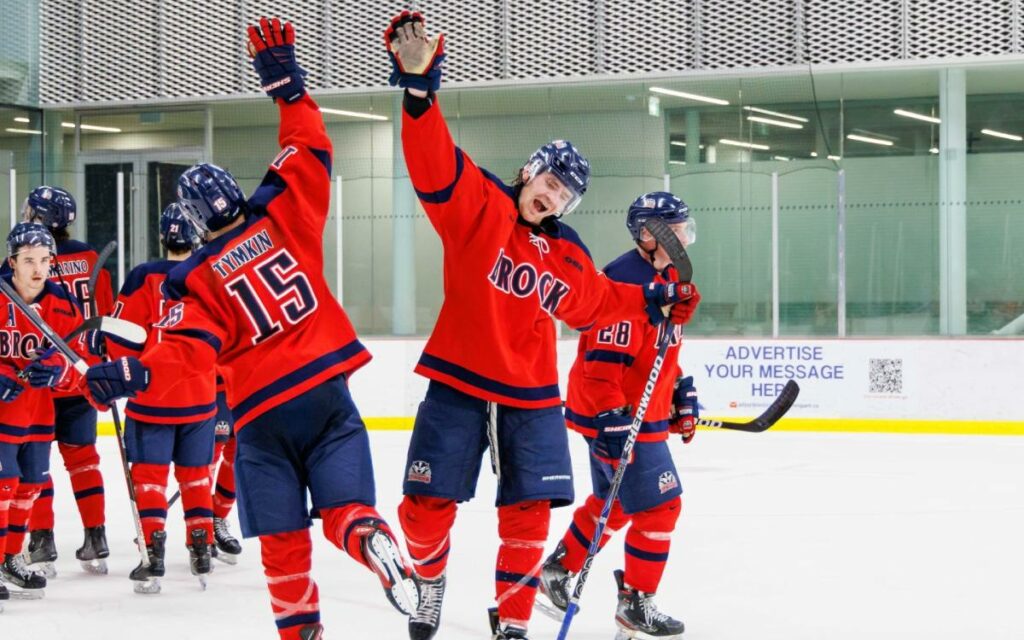 Photo credit: Brock Athletics/Stephen Leithwood
While the upcoming Labour Day weekend is move-in day for most Brock University students, Badger varsity athletes have already arrived in Niagara to begin training for their respective upcoming seasons.
Look no further than the men's and women's hockey teams, including a brother and sister act from Hamilton in Matthew and Jenna Duarte. 
The Brock men welcomed goaltender Connor Ungar, defencemen Jonah Boria and Ryan Thompson and forwards Cale Sanders, Duarte, Riley Gannon, Ryan Stepien and Holden Rogers.
"I'm excited to add eight outstanding people to our team which add skill and character to the dressing room," Badgers head coach TJ Manastersky told gobadgers.ca
"Our newest Badgers represent six leagues and come from Ontario, Alberta and British Columbia. 
Brock University is a destination for student-athletes across Canada and this recruiting class is indicative of that."
A 6-foot-2 blueliner from Grimsby, Boria recently helped the St. Catharines Junior B Falcons of the Greater Ontario Junior Hockey League (GOJHL) capture the Sutherland Cup in 2022.
Boria was named captain this past hockey season and scored 14 goals and posted 55 points in 48 games. 
Boria was also the recipient of the Russell Masterson Memorial Award as the conference MVP and the Dave Dunham Trophy as Most Valuable Defenceman in the Golden Horseshoe Conference.
"Choosing Brock was a no-brainer as I love the Niagara region and the main campus is close to my hometown," said Boria, who graduated from Blessed Trinity Catholic Secondary School, in Grimsby, and will study Kinesiology. 
"I look forward to representing Brock as a student-athlete while pursuing my academic journey."
Matthew Duarte, a 6-foot-4 winger, will study Computer Science.
"Brock is a great school with an amazing hockey program. The campus includes high quality facilities and is close to home, so it's a bonus to play at a high level where my parents will be able to make it out to games," Duarte said.
Duarte played for the Hamilton Kilty B's of the GOJHL and Brantford 99ers of the Ontario Junior Hockey League (OJHL). His highest scoring season came during the 2021-22 campaign with Hamilton where he netted 21 goals and 59 points in 46 regular season games.
Meanwhile, Duarte's younger sister Jenna is an NCAA Division 1 transfer from Colgate who will study Psychology at Brock. 
"I've heard many great aspects about Brock and its hockey program. I'm excited to play with this group of women while being close to home," said Jenna Duarte.
The Badgers women's team also welcomed goaltender Ava Cruikshank, defenders Teeghan Dalby and Madelyn Walsh and forwards Tyra Edl, Rayna Franklin, Randyll Strongman and Kaedyn Gomes.
"This group brings the skill and work ethic to our roster we are looking for, and they're also each great individuals who will mesh well into our team culture," said Brock assistant coach, and Director of Recruiting Brooke Nicholson. 
"Alongside our returning group, they each bring a different style of play and energy that will make us a threat both offensively and defensively this season, and for years to come."
Head coach Margot Page acknowledged the hard work done by the team's former Director of Recruiting, Brad Nicholson and daughter Brooke.
"A huge thanks to Brad for helping us grow the Brock women's hockey program and mentoring Brooke to continue our exciting growth," Page said. 
"Brad and Brooke have once again done a fantastic job bringing in players which will immediately have an impact on our program."
Both the men's and women's hockey teams open their pre-seasons in September. 
For more information on Brock hockey and Badgers Athletics visit gobadgers.ca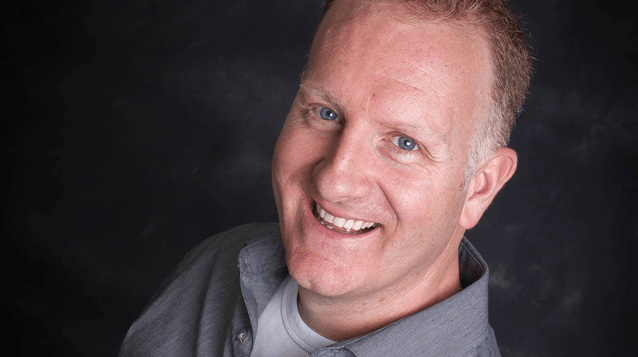 Rod Mawhood is a lifelong Niagara native who has had the pleasure of working in all three mediums – Radio, Print and TV – for over 20 years. His first announcing gig was with the then St. Catharines Stompers. Since then he's worked in radio and TV in Toronto, and currently is the announcer for the Niagara IceDogs and Niagara River Lions.
Rod also covers the Buffalo Bills for FOX Sports and the Buffalo Sabres for NBC Sports.