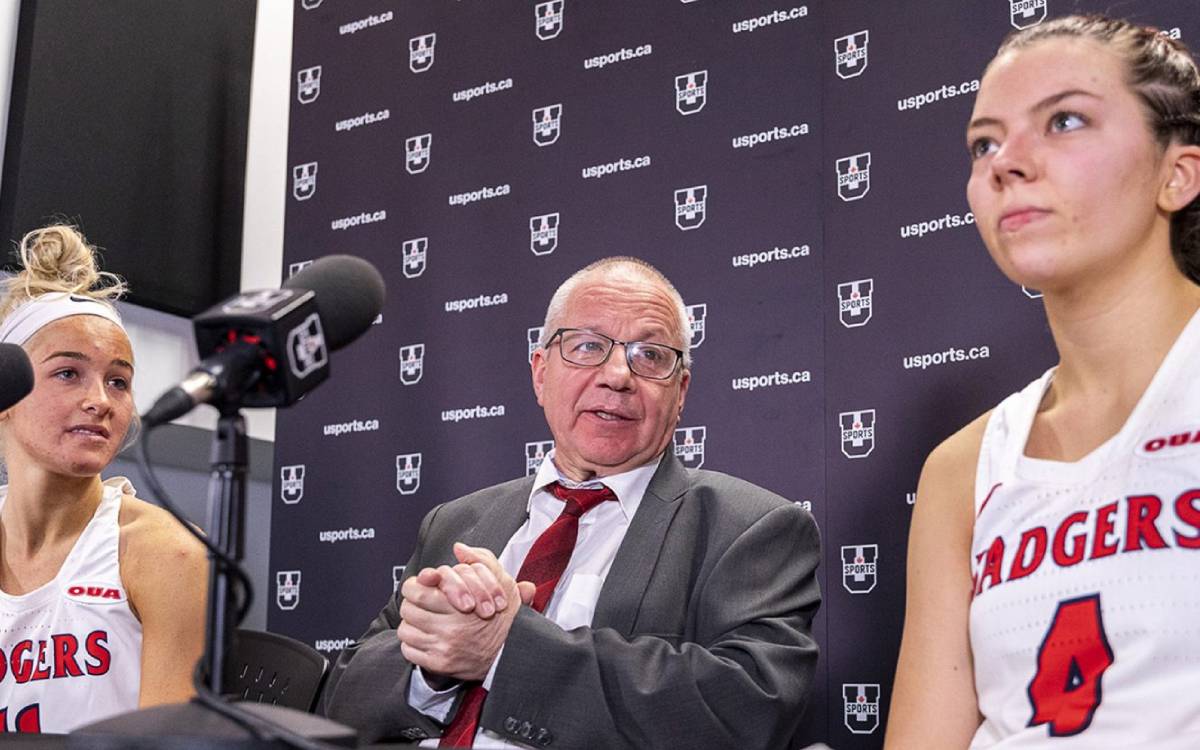 A huge comeback last year led to a more than memorable playoff run and ultimately produced the 2020 St. Catharines co-Athletes and Sportsperson of the Year. From left: Melissa Tatti, head coach Mike Rao, and Sam Keltos. Photo credit Brock University/Stephen Leithwood
Let's rewind to February 22, 2020. The Brock Badgers were down 51-32 to the Windsor Lancers heading into the fourth quarter, but managed to outscore their opponents 29-6 over the final 10 minutes in a 61-57 victory.
That's where, in this reporter's mind, the belief amongst this Brock Badgers team began.
Badgers point-guard and co-athlete of the year Melissa Tatti agreed.
"Nineteen points down. Nobody really ever expects us to come back from that, nobody really ever does come back from that – especially at such a high level," Tatti said.
"It was like magic."
Exactly a week later it was another Badger, and fellow co-athlete of the year, Sam Keltos who shined in Brock's 84-71 win over favored Ryerson.
Keltos, a former NCAA Division 1 transfer, scored a career-high 42 points including going eight-for-nine from beyond the arc.
"Honestly, I've never experienced something like that before – especially the OUA Final," said Keltos.
"People were asking me what was going through my mind, and I genuinely could not put it into words. I was just in the zone.
Once that final buzzer hit, I was like 'what just happened, did we just do this?'"
Yes, they did, as Brock women's basketball celebrated its first provincial (OUA) title in 37 years.
"It was like a dream come true, I still think about it on the daily," Tatti added.
"We started from the absolute bottom and made it to the absolute top. It meant the world to me."
Tatti and Keltos both were quick to credit their head coach for the stellar season. In turn, St. Catharines Sportsperson of the Year Mike Rao credited basketball IQ for the team's success.
"We were the smartest team on the floor, and that's what got (us) over the top," said Rao.
The Badgers would go on to beat Calgary and the University of Prince Edward Island (UPEI) at the nationals before losing to Saskatchewan in the gold medal game. In the end, enough to earn a USports silver medal and the title of second-best collegiate women's basketball team in Canada.
Until they looked it up, all three of the worthy recipients had no idea who were some of the previous winners of the prestigious awards.
From Olympians to World Champions, the list is impressive to say the least.
As for what the Sportsperson of the Year honour met to Rao:
"It was a shock to tell you the truth. I knew a little bit about Sportsperson of the Year, but I thought you had to be from St. Catharines to win it. When I found out, I said wow!
I'm from Welland, but Brock is in St. Catharines and I coach there, I think it's a great privilege, but it's not without these other people like Melissa and Sam, and the rest of the team – this would be nothing."
"I was shocked, and I'm so very honoured, and I can't believe it," said Tatti when asked what it meant to be named St. Catharines Athlete of the Year.
"When you look at the list of athletes on that list, NHL players, Olympians, you think how did a couple of Brock women's basketball players get on that list?"
"It's exciting and I'm honoured."
Keltos echoed many of her coaches and teammates' comments, and also had another connection to the list of former Athletes of the Year in St. Catharines.
"I think Natalie Mastracci (former Canadian Olympic rower and silver medallist) is on that list, and kind of a funny story – she used to be my babysitter. Kind of full circle for me."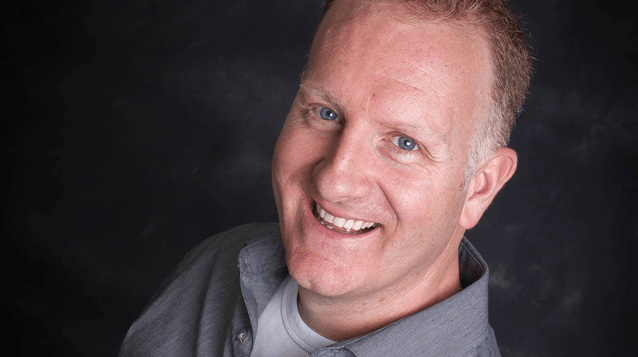 Rod Mawhood is a lifelong Niagara native who has had the pleasure of working in all three mediums – Radio, Print and TV – for over 20 years. His first announcing gig was with the then St. Catharines Stompers. Since then he's worked in radio and TV in Toronto, and currently is the announcer for the Niagara IceDogs and Niagara River Lions.
Rod also covers the Buffalo Bills for FOX Sports and the Buffalo Sabres for NBC Sports.