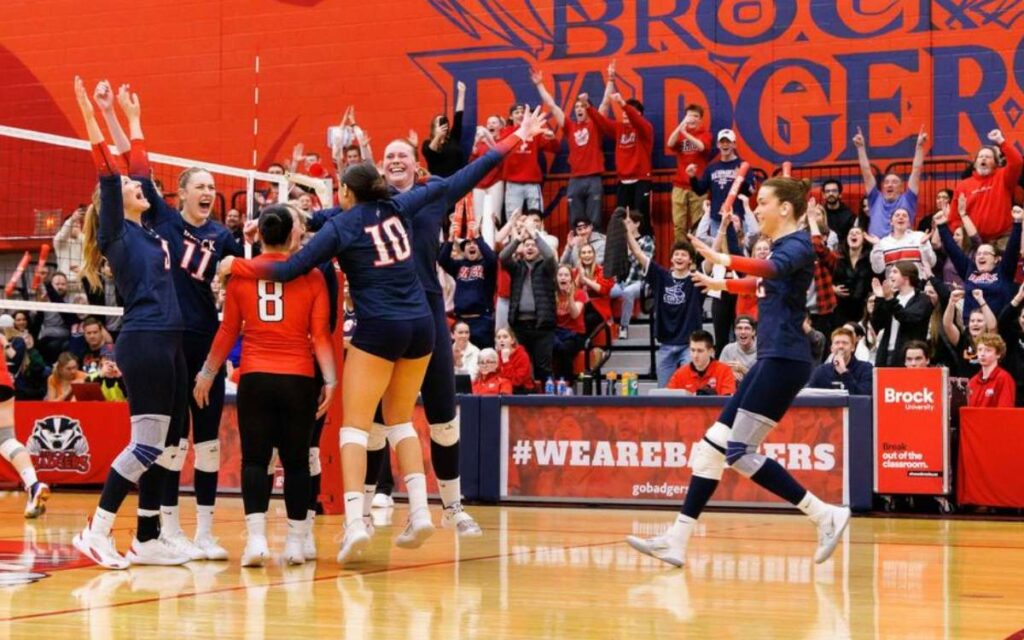 Badgers are defending Quigley Cup Champions. Photo credit: Brock Athletics/Stephen Leithwood
And then there was one. 
Only one team remains standing as the fall-winter sports schedule wraps up at both Brock University and Niagara College. 
The Brock Badgers Women's Volleyball team. 
The Badgers, who are defending provincial champions, are off to their third straight Ontario University Athletics (OUA) Championship after ousting the York Lions in four sets this past weekend inside Bob Davis Gymnasium on campus at Brock. 
Brock, ranked number two in Canada, will now take on the Queen's Gaels this upcoming Saturday on home court in the Quigley Cup Final for the right to advance to the U Sports (national) Championship being held in Vancouver, British Columbia later this month. 
Sadie Dick of St. Catharines and Grace Pyatt of Thorold were huge in the Badgers victory over York. 
Dick tallied a game-high 19 points from 17 kills and four block assists, while Pyatt notched 11 kills, one ace, and two block assists for 13 points. 
Pyatt, a fifth-year gerontology nursing major, has really tried to take in every aspect on and off the court of her final year at Brock University. 
"To me when I think of Brock Badgers Volleyball I think of our family," said Pyatt recently on the Niagara Sports Report on Newstalk 610 CKTB. 
"These girls keep me going every single day. 
"This is definitely a year that when I come into the team room someone right away is trying to put a smile on my face. I think about that, and realize that my minutes with this team are numbered – there's only so many practices and games left, and I'm just trying to absorb it all so I have these memories with my teammates moving forward."
Pyatt will definitely pursue a nursing career, but also hasn't completely ruled out playing professionally overseas after her Badgers career comes to an end. 
For now, the focus is on the court as Queen's comes in with a (13-9) overall record, and have not lost a set in wins over both Western University in the quarterfinals and the University of Waterloo in the semifinals. 
The Badgers enter the showdown having won nine straight matches, including two straight over Queen's in the regular season.
"We're excited to be here. We're very determined, but know that we're not done yet. We know we have a lot of work to do, and we're very grateful for all the support Brock gives us," Pyatt added. 
Emily Foest of Fonthill and Christina Jovetic of Niagara Falls are the other two Niagara natives part of the Brock roster. 
The Badgers enter Saturday's final with a (20-2) overall record. 
For more information on the Brock Badgers visit gobadgers.ca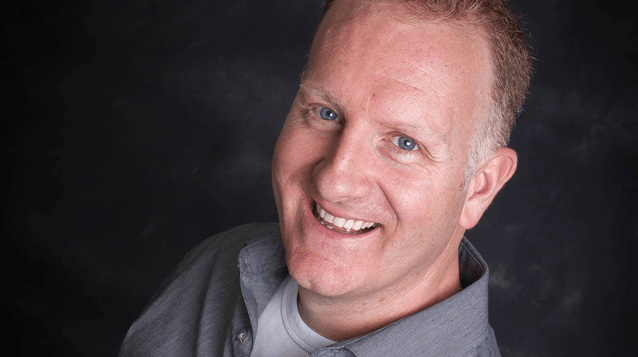 Rod Mawhood is a lifelong Niagara native who has had the pleasure of working in all three mediums – Radio, Print and TV – for over 20 years. His first announcing gig was with the then St. Catharines Stompers. Since then he's worked in radio and TV in Toronto, and currently is the announcer for the Niagara IceDogs and Niagara River Lions.
Rod also covers the Buffalo Bills for FOX Sports and the Buffalo Sabres for NBC Sports.