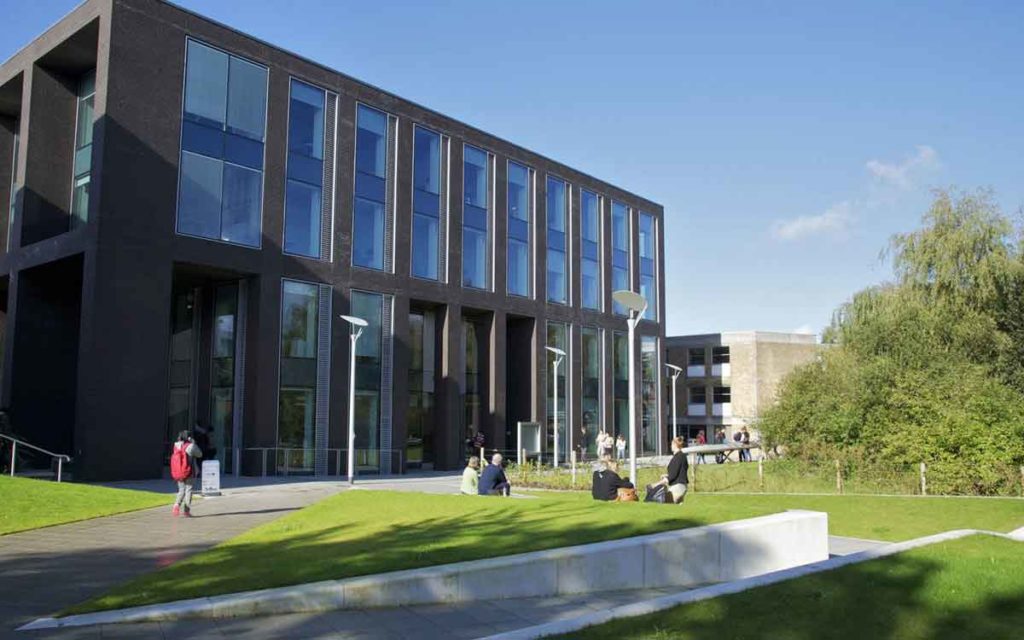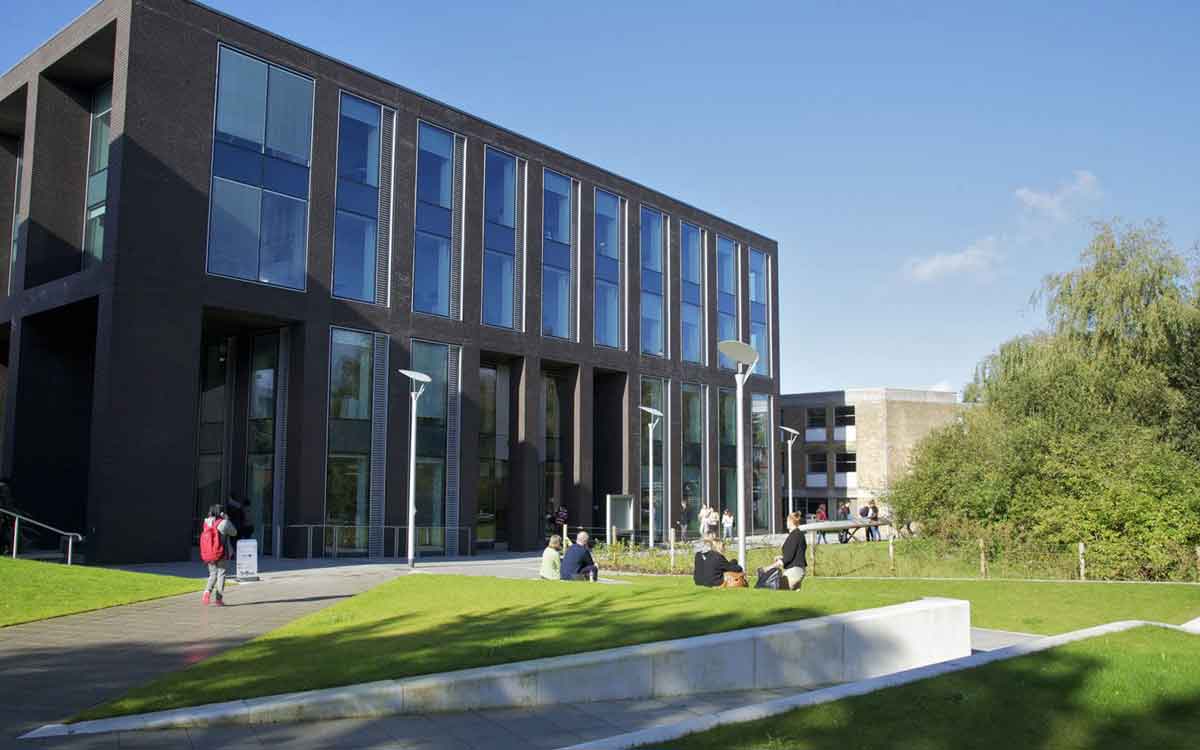 Through a new double degree partnership, students at the Goodman School of Business have the opportunity to study in Lancaster, United Kingdom. The Charles Carter building which houses the Lancaster University Management School is pictured here.
Brock University Business students now have the opportunity to study and work in the United Kingdom thanks to a new partnership with Lancaster University.
The agreement allows students from the Goodman School of Business to study at the Lancaster University Management School (LUMS) as part of Goodman's Bachelor of Business Administration Co-op International Double Degree program.
Lancaster joins Reutlingen University and EBS Business School in Germany, NEOMA Business School in France and Dublin City University Business School in Ireland as partners in the program, which offers undergraduate students the chance to study and work abroad and earn degrees from two universities for the price of tuition at Brock.
"Goodman is thrilled to expand our portfolio of double degree schools to include Lancaster University," said Goodman Dean Andrew Gaudes. "The Lancaster University Management School is highly respected and is in great alignment with the programs that Goodman offers in terms of our shared values of corporate social responsibility and commitment to global engagement."
Students starting Goodman's double degree program in September will be the first cohort to choose Lancaster as their preferred international university and will attend in their third year of study after two full years at Brock. The program includes two years of study at each university and a co-op placement in both Canada and the U.K.
Lancaster is known for its strong international connections, being recently recognized as International University of the Year by The Times and The Sunday Times 2020 Good University Guide.
"Lancaster University Management School is delighted to announce a new and exciting pathway for our International Business Management dual degree programme in partnership with Brock's top-ranked Goodman School of Business," said Lancaster Double Degree Program Director Kostas Amiridis. "This collaboration will offer an opportunity for prospective students to study and practice business and management in a truly international and multicultural environment."
Both Brock and Lancaster are members of the International Partnership of Business Schools, a network of 13 partner schools that promotes language and cultural fluency alongside business aptitude through double degree programs.
"Welcoming these top students from our partner schools into Goodman classrooms adds a diverse and important international perspective," said Gaudes. "The program benefits our students studying both at Brock and abroad."