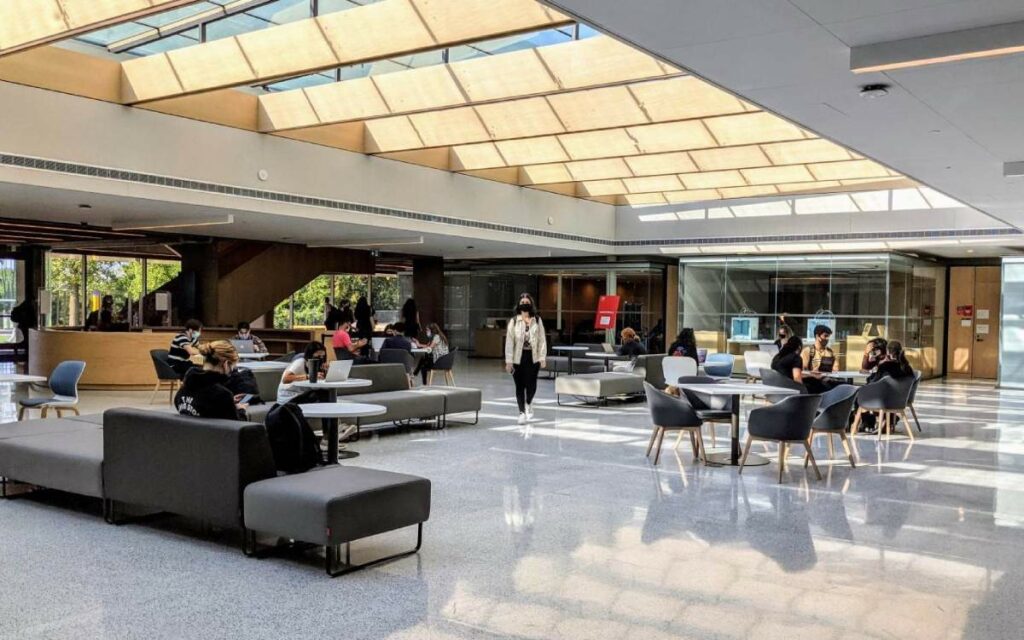 Inside the Rankin Family Pavilion. Photo credit: Brock University
Located in the Rankin Family Pavilion, Brock LINC is the centre for creativity, innovation, research, and entrepreneurship at Brock University. 
Nearing its three-year anniversary since it opened, Brock LINC continues to expand and provide unique opportunities to the Niagara region. This time, to entrepreneurs with a product or service ready to be tested and discussed with both mentors and potential customers.
NAVIGATE follows the Lean Startup methodology, which focuses on decreasing the development cycle of an idea since it involves an intensive period of interviewing and testing the product or service. The customer feedback allows for better planning and new approaches if the idea has a setback. Ultimately, the goal is to allow people to develop, test, and refine their business idea while integrating meaningful feedback.
"The NAVIGATE program is an evolution of the entrepreneurship programs we've traditionally offered at Brock. This is less about the steps to starting a small business and more about how to set up the right foundation for your business idea to succeed," said Cassie Conte, Program Manager at the Brock LINC, in an article by Brock News. 
The program is 11 weeks long with a combination of in-person and online learning materials. The online portion includes weekly assigned videos, work, and interviews in preparation for the weekly in-person sessions which are a space to share findings with the staff, mentors and other participants in the program who will be able to provide feedback on the progress made each week. These in-person sessions will take place every Wednesday from 3pm until 5pm from Jan. 18 to Apr. 5 at the Rankin Family Pavilion.
Applications are now open until Jan. 11 with no cost to participate, however, to maintain small groups and personalized experience there is a limited number of entries. The program is open to all Brock students, alumni, and anyone from the Niagara region; this can be either in groups or as an individual. 
According to the Brock LINC NAVIGATE website, additional eligibility criteria include, being able to attend the in-person sessions, dedicate time to interviewing customers, having a business idea ready to be tested, working towards a viable product or service, and being open to receiving feedback. 
During the application, the form requires a summary of the business idea, a problem that needs to be solved and a potential solution to said problem. While the aim is for early-stage entrepreneurship, there are different stages that are also eligible such as working on an idea that has not been implemented, refining a concept, growing an already set up business towards positive revenue, and mature businesses. No matter which stage the product or service is at, having a working prototype or minimal viable product is advised to apply.
Participants who fully complete the program will not only receive a certificate of completion but also the opportunity to participate in a demonstration day with more information closer to the date. 
Students in the program receive additional opportunities. First, being able to pitch their idea to the Dobson Entrepreneurial Excellence Prize of $5,000 cash, as well as earning a credit towards Brock's Campus Wide Co-Curriculum, a guide that develops both personal and professional student experience at the university. 
For more information visit Brock LINC's NAVIGATE website here.