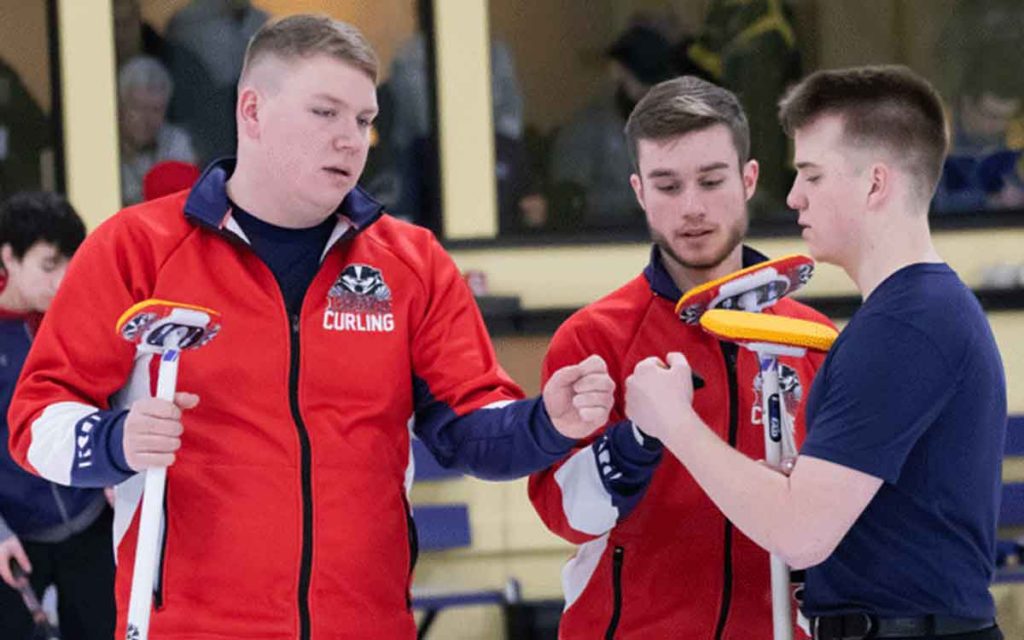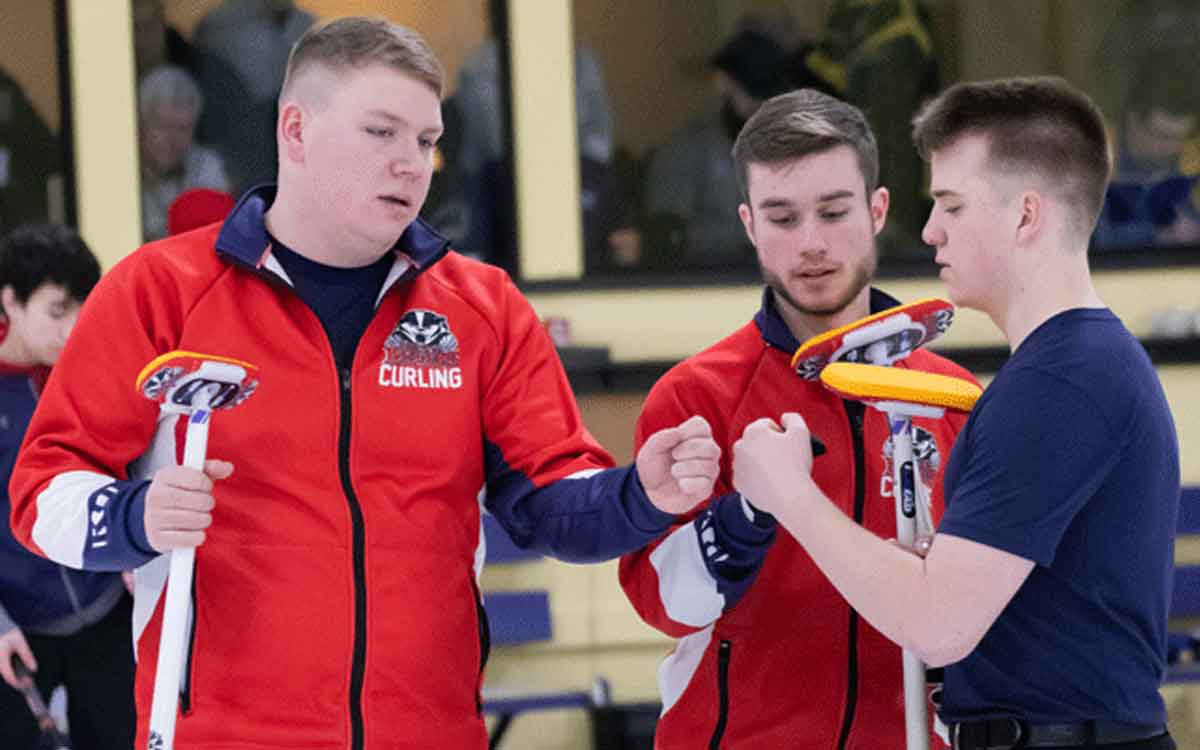 Brock University will be sending both its men's and women's curling teams east to the national championships in Fredericton, New Brunswick with impressive performances this past weekend at the Ontario finals.
"I'm very proud of our Varsity men and women for working so hard all year and achieving the goal of medalling at OUAs and reaching USport Nationals. Our entire curling program, from our developmental teams to our coaching staff and support people, share in our success," said head coach Murray Etherington.
The Badgers took to the ice at the OUA championships in Kitchener-Waterloo where both rinks were strong during round-robin play making it to the final eight.
The women finished second in their round robin pool with five wins and just two losses.  The men won their pool with a mark of six wins and only one loss.  On Sunday, the Brock women, led by fifth year skip Terri Weeks, beat Waterloo 6-4 in the quarter-finals.  They then played against Laurentian in the semi-finals.  Laurentian had upset the previously undefeated University of Toronto in their quarter final matchup.
Unfortunately, the Brock Ladies dropped this contest 6-4 and would move into the Bronze medal game against Lakehead.
The Brock men, skipped by freshman Sam Steep, who recently led his Junior team to an Ontario Championship, won their pool.  They played McMaster in their quarter-final matchup Sunday morning and won handily, 10-4 in seven ends.  This pitted the young Badger squad, with sophomore second Daniel Sawchuk, senior lead Doug Thomson and sophomore vice Nick Lemieux, against Western University in one semi-final.  Western had trounced Brock 8-2 in the round robin handing the Badgers their only loss.  But Brock jumped out to a quick 3-0 lead but Western battled back.  In the 6th end Brock took another 3 and looked to be in a comfortable 8-4 lead with just two ends to go.  But Western took 2 in the seventh end to draw close and were sitting two on Steep's final shot.  But the successful takeout by Steep gave Brock the 8-7 win and a birth in the final against Carleton – 8-6 winners over Ryerson in the other semi-final.
The final on Monday night pitted Brock against Carleton who also had rung up a six and one record in round robin play.  Both finalists went into the Gold Medal game with eight and one records.  In the round robin Brock had beaten Carleton 9-6.
In the men's Gold medal final, the Brock men played textbook force one, take two, force one, take two and built up a 4-2 lead after four ends.  But they slipped in the 5th as Carleton took 3.  Going into the eighth end Brock was down 6-5 but Carleton had the hammer and took one to win the gold.  Despite the loss, the Brock men's team qualifies for the Nationals in Fredericton in March.
In the men's Bronze medal matchup, Western handled Ryerson easily, 7-2 in 6 ends.
In the women's Bronze medal final, the Brock women took a 5-0 lead after four ends, before Lakehead finally took two points in the fifth with the hammer.  Brock remained in control the rest of the way and won the bronze with a 7-2 score.  In the women's Gold medal game, Queen's beat Laurentian in a nail-biter 6-4.
"Skips Terri Weeks and Sam Steep are great team leaders and all of our curlers played hard and represented Brock with pride. On to Fredericton for USport," said a very proud coach Etherington.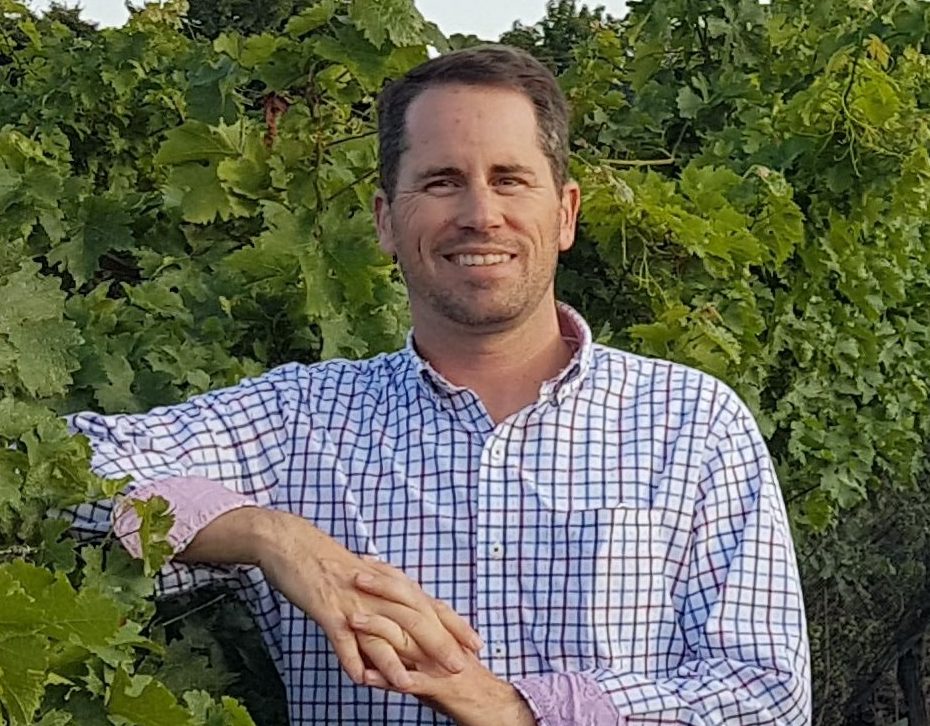 Kevin has spent over two decades as a public relations professional in a variety of sectors including professional sports, the arts, industry and healthcare.  After tiring of the daily commute to Toronto he returned to Niagara and launched The Niagara Independent, an online news source published twice weekly.
He is a graduate of Brock University, Niagara College and the Richard Ivey School of Business. He was named one of Niagara's 40 Under Forty in 2005.
Kevin is most proud of his twin daughters. He is also a triathlete and four-time Ironman finisher.