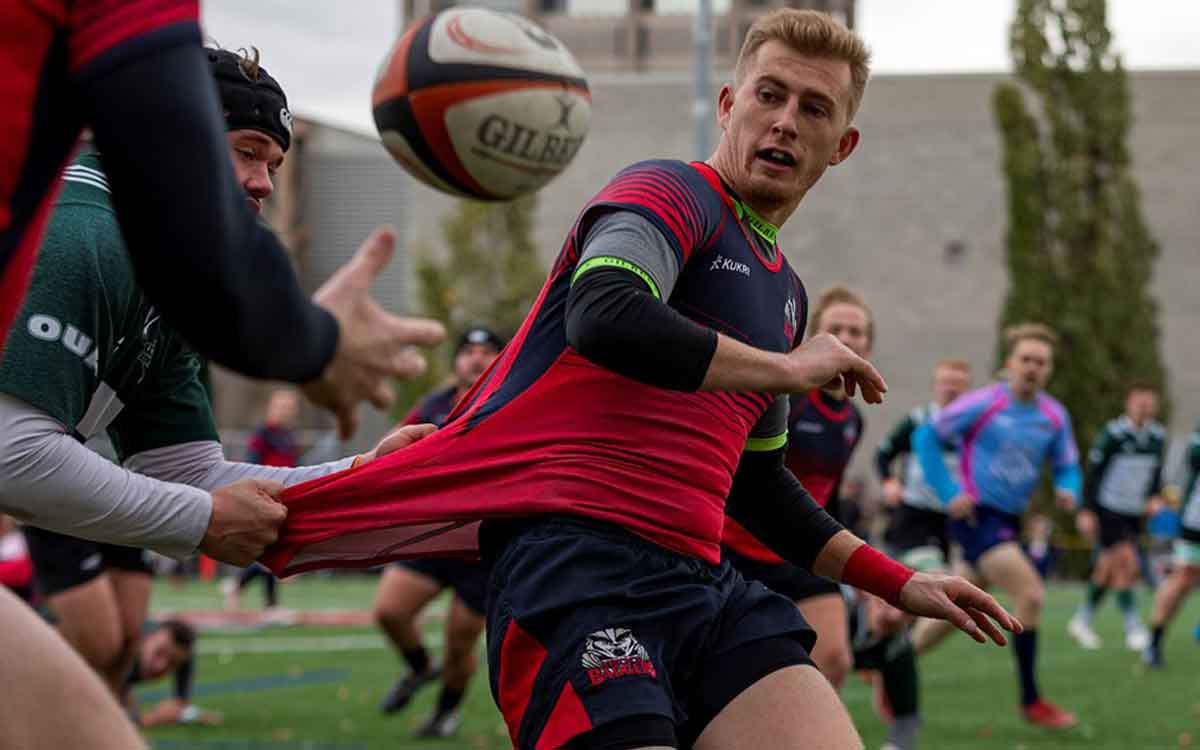 Photo: Brock University
What a difference a year can make.
After finishing its 2018 season with a (1-7) record, the Brock Men's Rugby team won an Ontario University Athletics bronze medal last weekend, and can improve on that starting tomorrow in Montreal as Concordia University hosts the Canadian University Championships.
The Badgers peaked at the right time this year, according to head coach Phil Sullivan.
"Our veteran guys stepped up when they had to this season," said Sullivan who took over the Badgers Men's Rugby program in 2014, and recently joined the Niagara Sports Report on 610 CKTB.
Brock won its first two games of the 2019 campaign, and Sullivan knew a potential banner season might lie ahead.
The Badgers would go on to win their quarterfinal playoff match, 29-12 over Waterloo, before dropping a 64-21 decision to the top ranked team in Ontario, Queens University – setting up a bronze medal showdown against Trent.
Trailing Trent 17-15 at halftime, the Badgers rallied for a 29-24 victory.
"We knew Trent would not stop, not matter what. They constantly pressed us, but we responded. It's never going to be easy." Sullivan told gobadgers.ca
Fifth year player Zach Zorbas led the way with three tries, while Mitch Santilli scored a pair.
Steven Comford, a first team OUA All-Star, connected on two converts.
Steven Medvesky of Niagara Falls, and Mitch Wilson were named second team all-stars.
Two other Niagara natives make up Brock's roster.
Carter Bondy hails from St. Catharines, and Tim Sullivan is from Grimsby.
"This team is a really cohesive bunch, because there's a lot of love in the room," added Sullivan who serves as a Kinesiology Professor at Brock University and Sports Psychologist away from the pitch.
"There's talent, a lot of rugby knowledge and the experience that we gained from a rough year last season."
Zorbas told gobadgers.ca after Brock's bronze medal victory:
"It means a lot. Last year the team was (1-7) and struggled to find the confidence and trust in each other that you need to win games.
This year our guys bought into the system and took a defence-first approach. Winning the bronze and heading to nationals iis a huge step forward for the program and the Brock Rugby culture. The dogs were hungry, and tonight they ate."
Brock opens its Canadian University Championship run against the two-time defending champion, and top-seed, University of British Columbia tomorrow (Wednesday) afternoon.
Sullivan feels his team has to stay composed and play within themselves to succeed at the nationals.
"We can't get too high, or be too low."
Sullivan is also pleased with the sport of rugby's growth in Canada and in particular in Ontario with the emergence of the professional league Toronto Arrows and Toronto Wolfpack.
"As a young man growing up in Newfoundland and seeing where it is now is awesome," Sullivan said.
"I encourage everyone to try it. To me it's the best sport in terms of team sports."
The 2019 championships will be the Badgers first ever appearance in the nationals.
Eighth ranked Brock is joined by UBC, Queens, McGill, the University of New Brunswick, Guelph, host Concordia, and Victoria.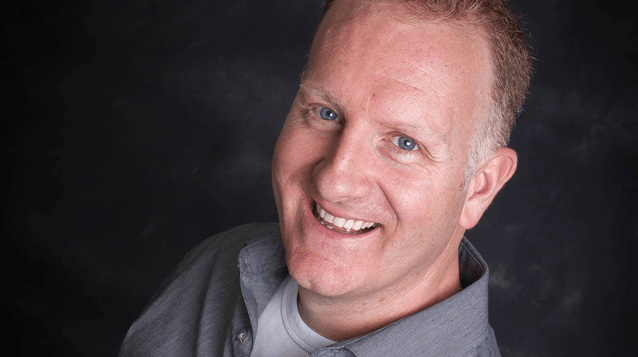 Rod Mawhood is a lifelong Niagara native who has had the pleasure of working in all three mediums – Radio, Print and TV – for over 20 years. His first announcing gig was with the then St. Catharines Stompers. Since then he's worked in radio and TV in Toronto, and currently is the announcer for the Niagara IceDogs and Niagara River Lions.
Rod also covers the Buffalo Bills for FOX Sports and the Buffalo Sabres for NBC Sports.