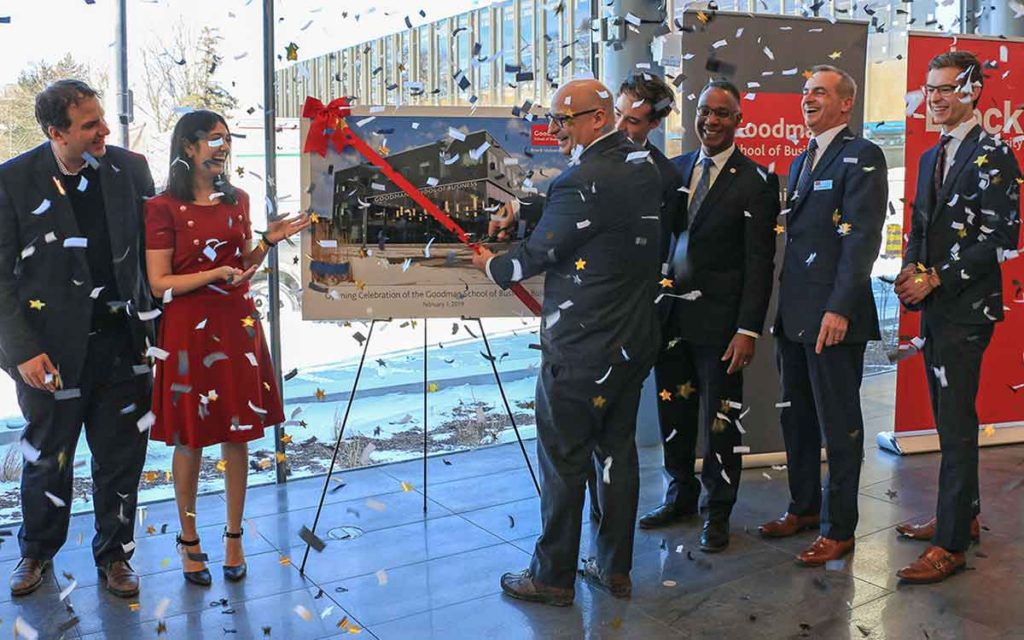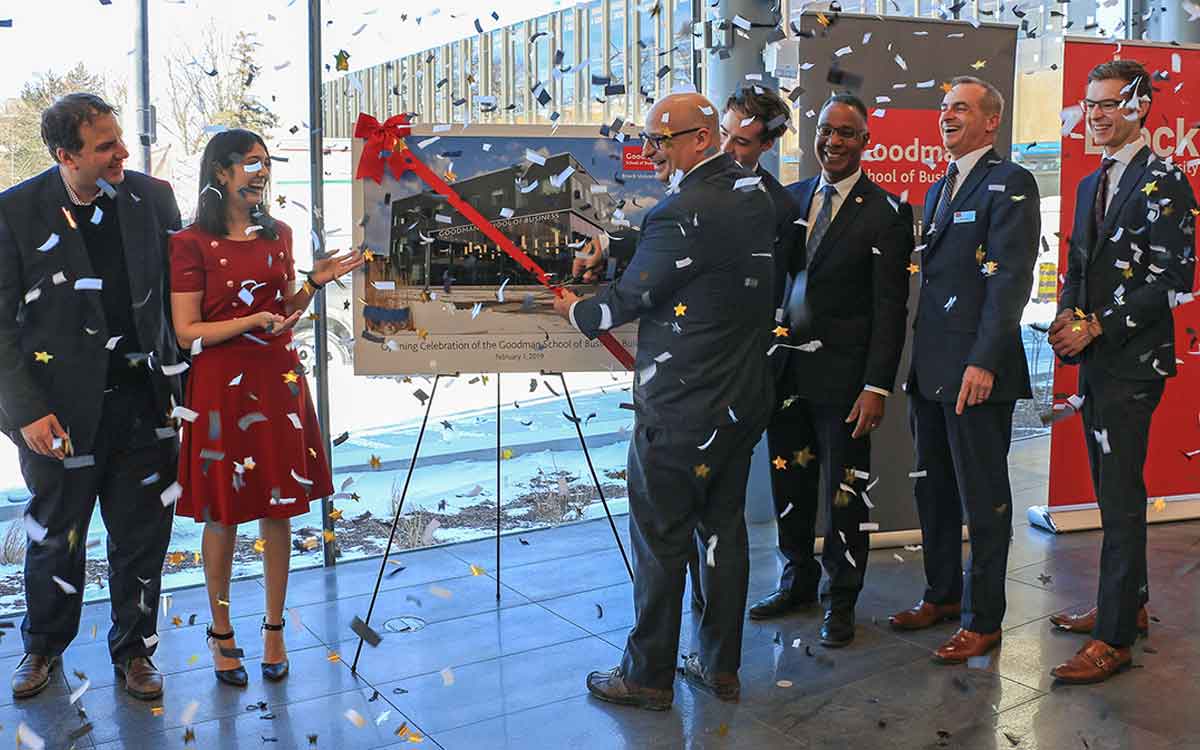 Pictured from left are Mark Goodman, Brock MBA student and President of the Graduate Business Council Priya Mehta, Dan Goodman, BBA student and President of the Business Students' Association Aidan Gilhula, Brock President Gervan Fearon, Goodman Dean Andrew Gaudes, and Niagara West MPP Sam Oosterhoff.
The Goodman School of Business at Brock University has been transformed. At a ribbon cutting on Friday, university officials, students and dignitaries gathered inside the bright, modern facility to officially open the new digs.
The Canadian business school market is highly competitive with many well established schools like Ivey at the University of Western Ontario, Rotman School of Management at the University of Toronto and York University's Schulich School of Business to name just a few. Brock is hoping that the $24 million project, which includes 79,000 square feet of new and renovated space, will give Goodman the push it needs to compete nationally and internationally with the big business school players that have been around much longer.
The new Goodman building includes five new interview rooms that can be used by employer partners coming onto campus to engage with Brock students. There are also six new and nine refreshed classrooms, a new Bloomberg financial research lab, graduate student study space, faculty research space, new offices and a striking two-storey atrium.
The renovations greatly improved the existing Taro Hall, which was originally built nearly three decades ago.
"Our new building gives the School not only a world-class teaching and research facility, but it also becomes a hub for Goodman's interaction with the community around us," said Goodman Dean Andrew Gaudes.
Speaking on behalf of the Goodman Family Foundation Friday, Dan Goodman called the opening "a moment of extreme pride," for the family. "For us, this incredible new facility represents expanded potential for both the faculty and students, and we can't wait to see the accomplishments that are yet to come."
Brock's business students have worked with numerous partners throughout Niagara. Through experiential education projects this year, Goodman students have worked on 158 community projects for local businesses and organizations. Additionally, Goodman's professional development program has run 34 certificate programs for professionals in municipal leadership, non-profit management and local businesses since 2016.
"The outstanding Goodman School of Business facility marks a wonderful milestone in the University's development and its role and capacity to deliver excellent academic, research and business programming for our students and regional economic growth," said Brock President Gervan Fearon in a media release.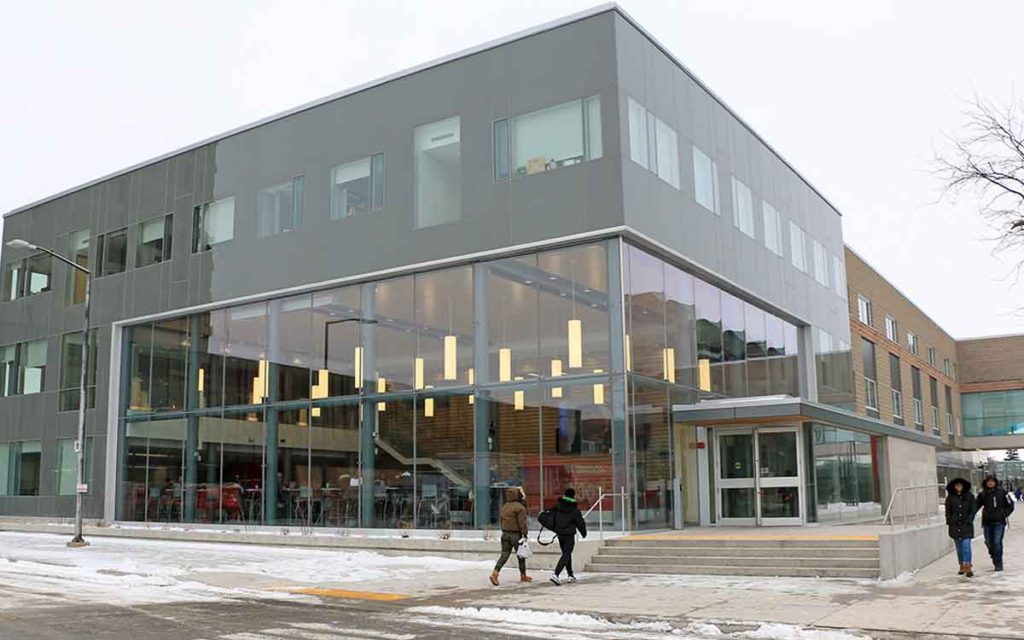 The project to transform and modernize the Goodman School was made possible by a major gift from the family of former Brock Chancellor Ned Goodman, along with a $10-million commitment from the Government of Ontario and the support of many generous donors.
"Goodman is quickly gaining an impressive reputation among business schools in Canada," said Niagara West MPP Sam Oosterhoff. "These newly renovated and constructed spaces will enable Goodman students to enhance their learning experience by improving their engagement with faculty, one another, the business world and the community at large."
The origin of Brock's business program began in 1971 in Administrative Studies within the School of Social Sciences. The Faculty of Business was officially created in 1990 with an MBA program added in 2003. Currently the Goodman School has an enrollment of 2,975 undergraduate students, 605 graduate students and 65 certificate program students.