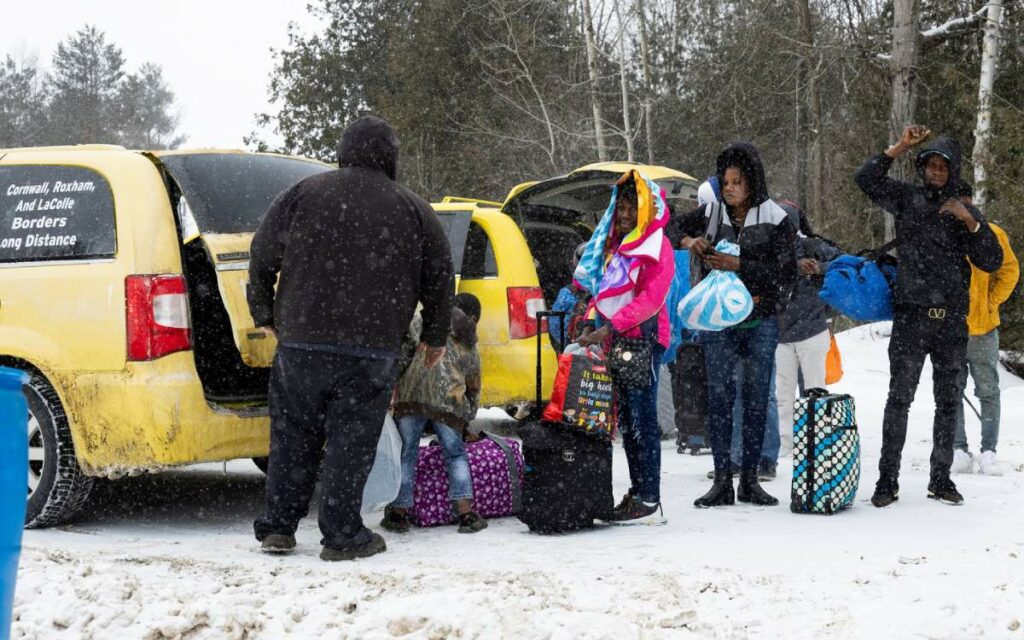 In recent years, tens of thousands of migrants have illegally traversed the US-Canada border via Quebec's Roxham Road. Many of these illegal migrants have since been transferred to border communities around Ontario, including Niagara Falls, Cornwall, and Windsor. Photo credit: The Globe and Mail
The mess that continues to grow from the ridiculous Roxham Road influx of "irregular" (read: illegal) migrants is reaching a crisis point. The steady flow of people originating in a range of countries, including places such as Haiti and Columbia, is again expanding after a hiatus because the pandemic temporarily closed borders.
 As has been noted in many news stories, an entire industry has sprung up on the US and Canadian sides of the border around transporting people to the Roxham Road crossing and feeding and housing them. US Border Agents have been found to be offering transport as a "side business" to people wanting to enter Canada. Although Roxham Road is not an official border crossing point, structures manned by RCMP officers are now located there to handle the influx. 
For some time Quebec was expected to handle the entry of asylum seekers across its border, but in mid-2022 Premier Legault appealed to the federal government to do something about it as they could no longer deal with the number of people entering the province. Instead of doing the right thing and closing down Roxham Road, the federal government decided to spread out the pain and ship thousands of migrants to border towns in Ontario, including Niagara Falls, Cornwall, and Windsor. 
As is typical of this federal government, this was done without any planning whatsoever as to how those communities were supposed to deal with the increased costs for accommodation, social services, education for the children of migrants and many other added expenses the communities were not prepared for. The federal government – in other words, we taxpayers – is paying for hotel accommodation for the migrants, which is a stop-gap measure at best. 
Niagara Falls Mayor Jim Diodati has been justifiably outspoken in questioning the federal government's intentions as to date over 3,000 migrants have been transported to Niagara Falls. Diodati has been sympathetic to the migrants' plight, but states the obvious that the city cannot keep providing costly services to its regular population plus thousands of migrants. In addition, migrants are displacing the city's homeless population from shelters and other facilities. 
But the real urgency for Niagara Falls is yet to come, as tourist season is approaching and after several seasons of pandemic-related damage the city's economic lifeblood will need all the hotel rooms it can get to boost local businesses and permit a return to economic normalcy. And still, no plan from the federal government.  
It isn't a coincidence that the influx of migrants to Canada started around the time of Trudeau's infamous "Welcome to Canada" tweet, which was intended as a response to then-US President Donald Trump's restrictions placed on immigrants from certain countries and general anti-immigrant rhetoric. Since then, tens of thousands of asylum seekers have entered Canada via the "unofficial" border crossing of Roxham Road, with Trudeau denying any responsibility despite having clearly enabled this influx and subsequently doing nothing to stem it.  
We Canadians are historically welcoming of immigration, and that is a good thing. But this situation has gone far beyond tolerance into foolishness where everyone involved is a loser, including those entering Canada via Roxham Road and the many immigrants who follow the rules and find themselves on massive waiting lists because of Canadian government bureaucratic incompetence. 
Trudeau says border security will be on the agenda when US President Biden visits Canada later this week, and has previously said that the Canada-US Safe Third Country Agreement needs to be renegotiated before this situation can be resolved. 
But that Agreement is perfectly fine as it stands, as it states asylum-seekers cannot make claims at proper border crossing points between the two countries. Problems have only arisen because Trudeau thoughtlessly permitted people to cross illegally at Roxham Road instead of obeying the law as most would-be immigrants to Canada do. 
It's time Trudeau solved the problem he created by closing Roxham Road and restoring the fair, balanced and legal immigration system Canada has successfully practised for decades.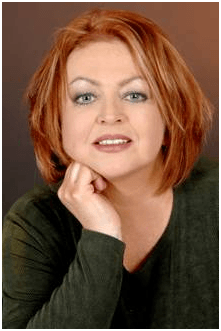 Catherine Swift is President of the Coalition of Concerned Manufacturers & Businesses of Canada (CCMBC). She was previously President of Working Canadians from 2015-2021 & President & CEO of the Canadian Federation of Independent Business (CFIB) from 1995-2014. She was Chief Economist of the CFIB from 1987-1995, Senior Economist with TD Bank from 1983-1987 & held several positions with the federal government from 1976-1983.
She has published numerous articles in journals, magazines & other media on issues such as free trade, finance, entrepreneurship & women business owners. Ms. Swift is a past President of the Empire Club of Canada, a former Director of the CD Howe Institute, the Canadian Youth Business Foundation, SOS Children's Villages, past President of the International Small Business Congress and current Director of the Fraser Institute. She was cited in 2003 & 2012 as one of the most powerful women in Canada by the Women's Executive Network & is a recipient of the Queen's Silver & Gold Jubilee medals.
She has an Honours BA and MA in Economics.