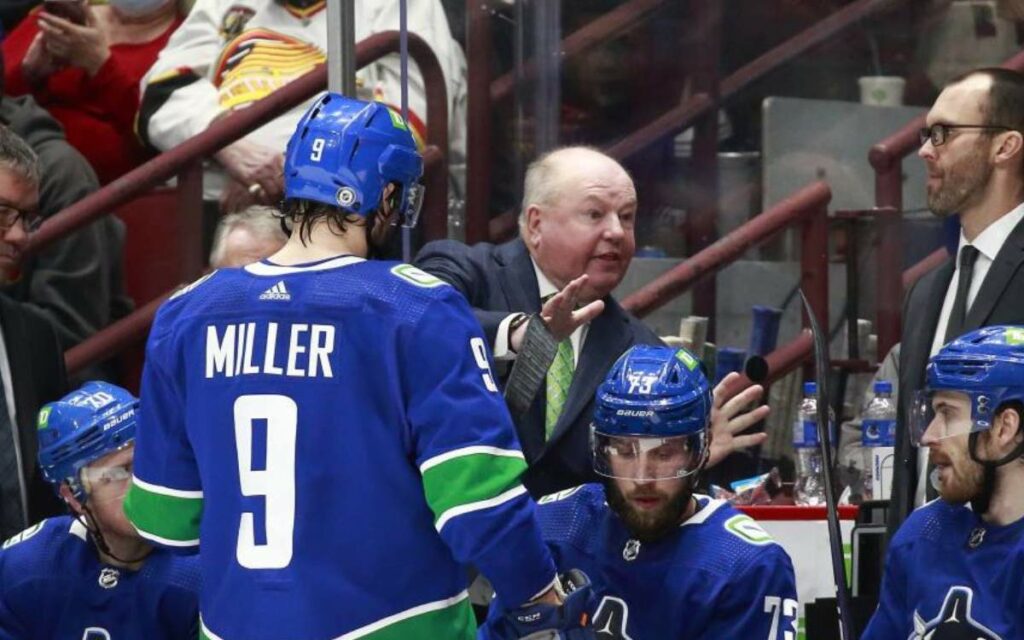 Embattled former NHL head coach talks his former home and more. Photo credit: Getty Images/Jeff Vinnick
A week after being let go by the Vancouver Canucks, Bruce Boudreau was still reflecting on all the emotions running through his mind.
The man they call 'Gabby' joined the Niagara Sports Report on Newstalk 610 CKTB to discuss all things, including his love for St. Catharines and Niagara.
There isn't a single person in the hockey world that agreed with the way Boudreau's situation and ultimately firing was handled by the Canucks brass. 
It was weeks, if not months, that speculation ran rampant regarding Boudreau's tenure coming to an end in Vancouver.
Days before he was finally let go, Boudreau had to step away from a media scrum and was also overcome with emotions during his final game behind the Vancouver bench when fans once again serenaded him with the now famous 'Bruce There It Is' chant.
"It certainly has been emotional, I have to admit," said the usually jovial 68-year old Boudreau.
"It's certainly emotional when you're in the heat of the game, but this was obviously a little different situation."
Boudreau, who compiled a (52-41-13) record in parts of two seasons with the Canucks after previous head coaching stints with Washington, Anaheim and Minnesota, said he received over 500 text messages from former players, coaches and teammates hours after being relieved of his duties in Vancouver.
"I had no idea how it was going to catch on like this. I appreciate all the kind words that have been said about me in the last week.
I didn't realize, I guess I should have, in Canada how deep hockey runs in all areas of the country. It's been a wild couple of days."
His NHL playing career included stops with Toronto and Chicago, and before that a two year stint with the Maple Leafs AHL (American Hockey League) affiliate the St. Catharines Saints in the early 1980's. That's when he started the Golden Horseshoe Hockey School, and called the Garden City home for years.
He regularly returns to the region to help run the school with his sons Ben and Andy, and hit the local golf courses.  
Boudreau presently calls Hershey, Pennsylvania home, but certainly hasn't ruled out returning to Niagara. He freely admits to following the Niagara IceDogs and major junior hockey across the country. 
"Oh, the thought has been there," Boudreau said. "I still have a tremendous amount of friends, my kids all grew up there, all went to school there. They had their whole life there. At some point it makes a little bit of sense. If things ever worked out, I would move back to Niagara in a heartbeat.
Love the city, love the area, and I look forward to coming back there soon." 
Whether it's in the NHL, OHL or somewhere else you know Boudreau will land on his feet, and likely hear those four words once again: 
'Bruce There It Is.'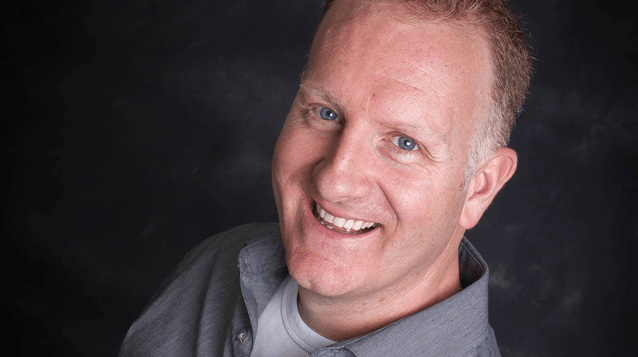 Rod Mawhood is a lifelong Niagara native who has had the pleasure of working in all three mediums – Radio, Print and TV – for over 20 years. His first announcing gig was with the then St. Catharines Stompers. Since then he's worked in radio and TV in Toronto, and currently is the announcer for the Niagara IceDogs and Niagara River Lions.
Rod also covers the Buffalo Bills for FOX Sports and the Buffalo Sabres for NBC Sports.