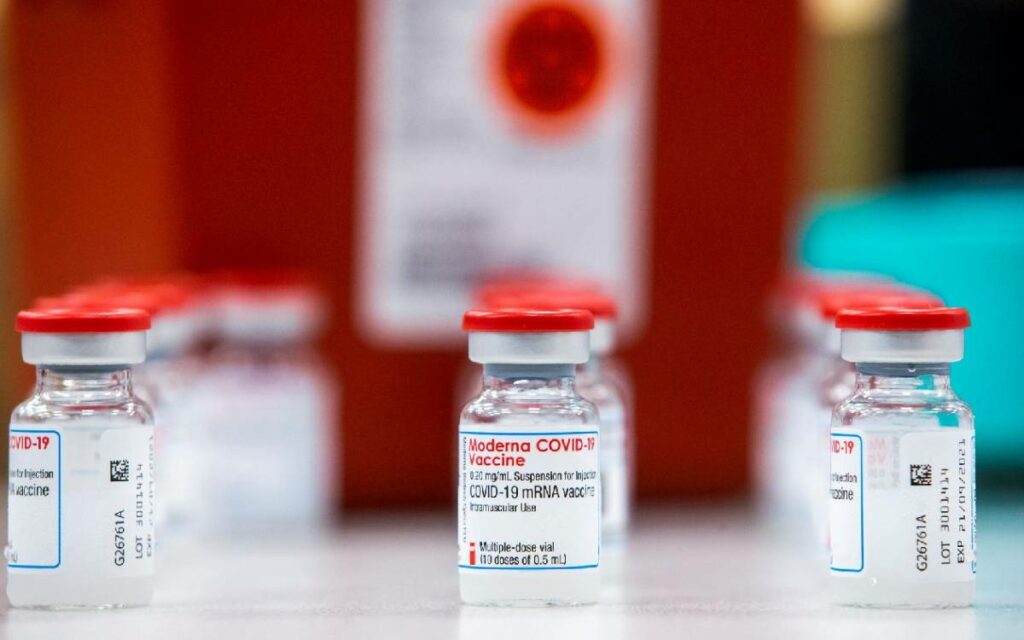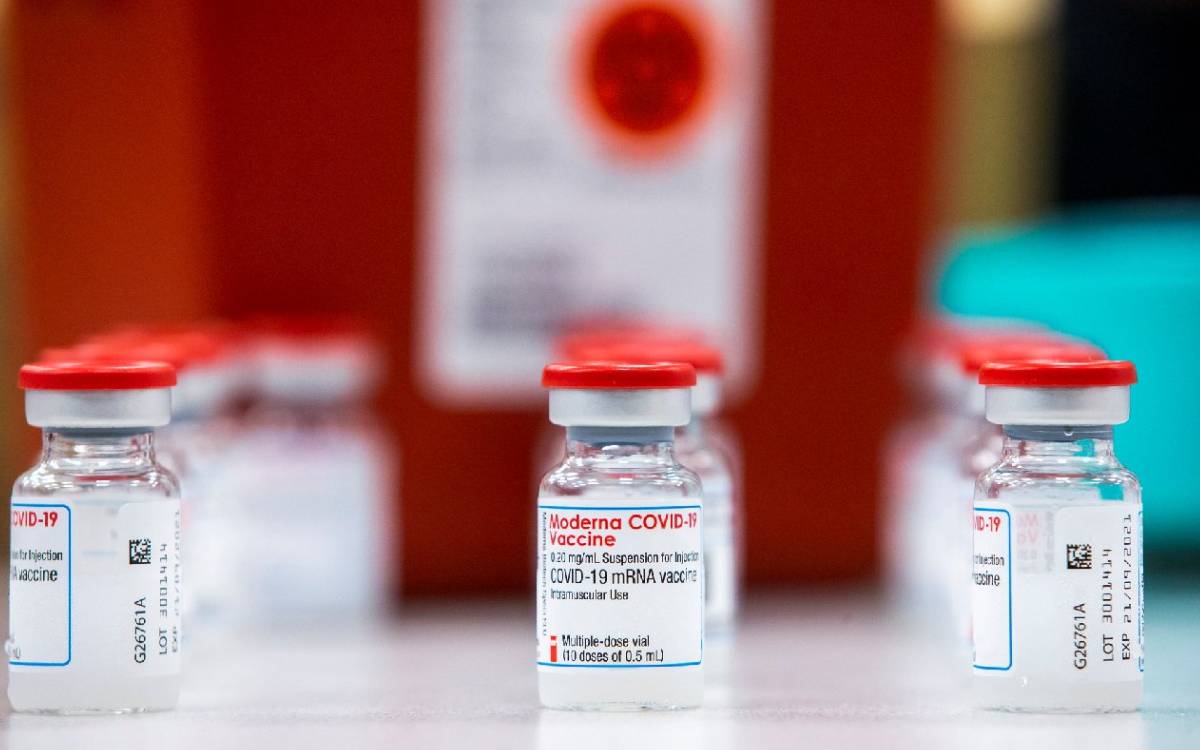 The U.S. is awash with vaccine. Americans have been able to stockpile it for some time. Nearby Buffalo, N.Y. is calling on President Biden to spare some surplus for its northern neighbour. Photo credit: Reuters/Carlos Osorio
Former President Trump's Operation Warp Speed accelerated not just the development of vaccines by companies like Moderna, AstraZeneca and Johnson and Johnson, it also assured that when ready the U.S. would be able to acquire vaccine in huge amounts at a rapid pace.
That is why the U.S. has been near the forefront of countries whose citizens have been partially and fully vaccinated since the vaccines were cleared for use several months ago. As of Monday, the U.S. had received 312 million drams of vaccine, administering over 246 million of those doses. To date, there are vaccines for 74 out of every 100 people in the U.S., a rate that trailed just a few other countries, such as the U.K. and world leader Israel.
So far, 56.3 per cent of Americans over the age of 18 have received at least one dose, while 40.6 per cent have already been fully vaccinated.
Conversely, in Canada just shy of 14 million doses have been administered, a rate of 37 out of every 100 people. So far 34 per cent of Canadians have received one dose of vaccine, but only 3 per cent are fully vaccinated. Over 1.5 million of those doses were AstraZeneca shots generously 'loaned' to Canada by the Biden administration. President Biden said he'd 'try' to get us some more.
As our American cousins watch Canada's poor performance on vaccine acquisition, they are starting to urge sharing, and in some cases have supplied, Canadians with vaccines. The Blackfeet Tribe in Montana recently invited southern Albertans to a border point where they gave the Canadians their surplus vaccines.
The state of North Dakota, whose population is almost all fully vaccinated, offered free vaccines to Manitoba truckers who regularly cross its borders. It's a program that the North Dakota governor wants to extend to Manitoba essential service workers: "The U.S. has got a lot of vaccines and Canada's got less," North Dakota governor Doug Burgum explained.
"We want to do our part to help those essential workers from Canada who are frequently travelling through our state."
Last week Buffalo News ran an editorial entitled, "Save Canada's Bacon". In the article, the publication's editors opined, "US has stockpiles of AstraZeneca shots that can help our neighbors tame Covid…The abundance of our country's stockpile – we could have 200 million doses of AstraZeneca by July – means we can provide immense help to other nations."
"Now would be a good time for Rep. Brian Higgins, D-Buffalo, and other members of New York's delegation to remind the president that our neigboring country needs us to do more than try."
"Moving more shipments to our northern neighbors sooner would go a long way toward relieving the misery in Canadian hospitals and bringing us closer to reopening the bridges that bind our nations," the editorial concluded.
Yesterday, Niagara added 96 new active cases of COVID-19, moving the region's current active case total to 3,281. This is up from the 2,457 active cases reported last Tuesday.
However, today Niagara Region Public Health revised total active cases in the region down to just 2,070 with the following mea culpa, "There is a sharp reduction in active cases today.  We discovered an error in the coding used o calculate our active case numbers.  This caused our daily reported active cases to be too high over the last several days.  The coding error has been corrected."
This correction also changed active case counts in municipalities so that as of Tuesday St. Catharines continues to lead the region in active cases with 603, followed by Niagara Falls with 424 and Welland with 298. Thorold had 113 cases and Port Colborne had 105, followed by Grimsby with 104.
Port Colborne has the highest ratio of active cases per 10,000 residents with 55.3, followed by Welland with 53.5 and then Thorold at 52.2.
Sixty-nine people are hospitalized in Niagara that are being treated for COVID-19.  Twenty-two are in the ICU.  CKTB reports that 19 of those 69 patients "are from outside the region, as hospitals transfer people to other provincial hospitals which have room."
Vaccinations continue to grow, but at a slow pace; with 36.2 per cent of Niagara residents now having at least one dose, up from 31.5 per cent last week. Just 2.6 per cent are fully vaccinated.