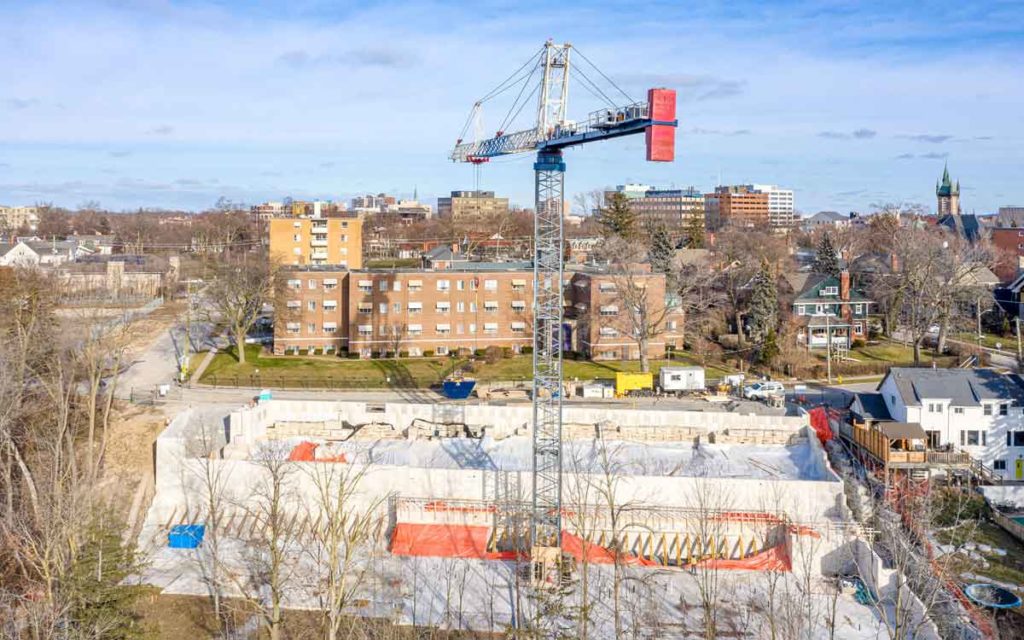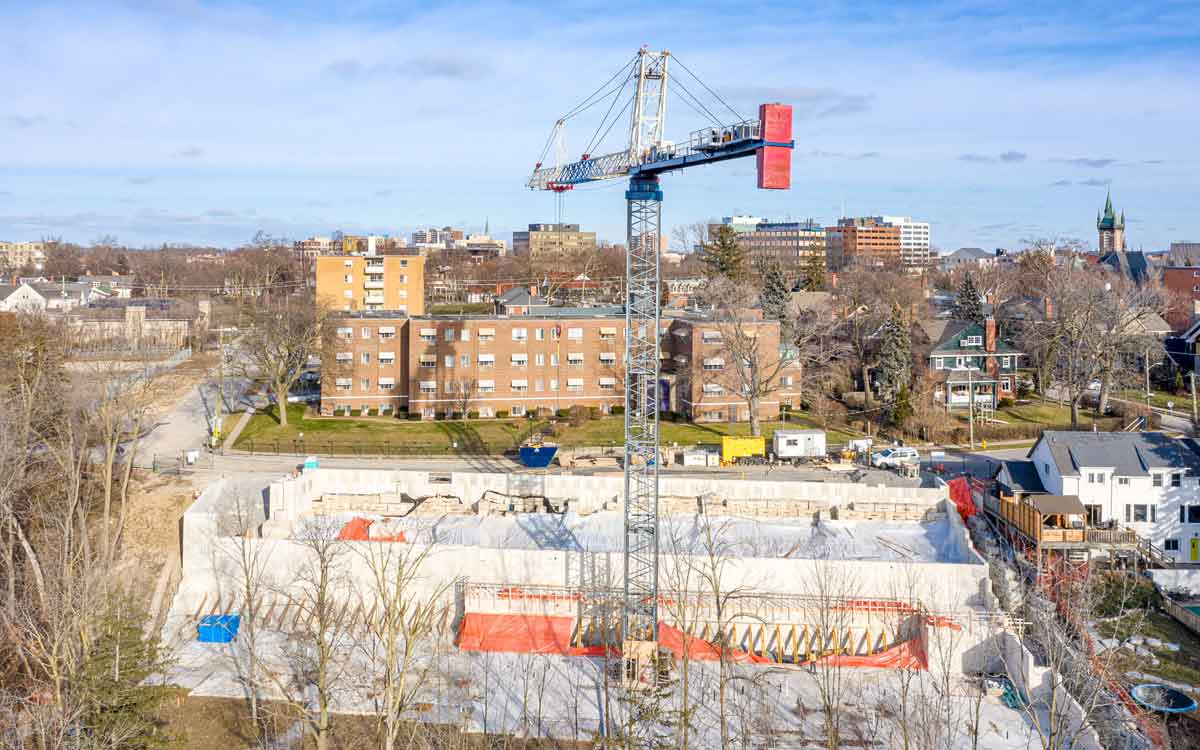 The rise of 77 Yates Street in St. Catharines.
Developers know that not everything is going to go perfectly during a construction project. There will inevitably be change orders, cost overruns and a few unforeseen hiccups. But when Sally McGarr and development partner Rainer Hummel joined forces with FirstOntario Credit Union to put a shovel in the ground back in September 2018 to develop a property McGarr's been wanting to build something special on for years, nobody predicted a global pandemic. That isn't just a hiccup.
As work continues on the fourth floor of the six story 37-suite high-end boutique condo in downtown St. Catharines, McGarr said initially she wasn't sure what was going to happen to the progress that had been made once the province started to shut down due to COVID-19. But residential construction projects that were already underway were allowed to move forward. Following strict health and safety guidelines the condo continues to rise out of the ground. McGarr said she's proud of the fact that all suppliers and tradespeople are local.
Once complete, only three stories will be visible to passersby looking at the front of the building on Yates Street but all six stories will be visible from the rear. McGarr said, given the unique landscape the project is being constructed on, a lot of work and money went into simply making sure the building was on solid ground. "We used 500 Helical Piles that are like giant cork screws and drilled down until we hit bedrock. If there was ever an earthquake it would be the only building in St. Catharines left standing," explained McGarr. "It's multi-million dollars going into the ground. It's not the pretty stuff, but necessary and important."
Normally projects like 77 Yates don't begin construction until about half the units are sold, but with a financial partner like FirstOntario in place, McGarr said construction could begin immediately. Currently close to 50% of the units are sold and according to McGarr buyers are a mix of locals and current GTA residents looking to relocate to Niagara. She said a lot of people are preferring the smaller boutique condos. "There are only five suites per floor and there will be amenities such as a rooftop lounge area, fitness centre, social room and barbeque stations."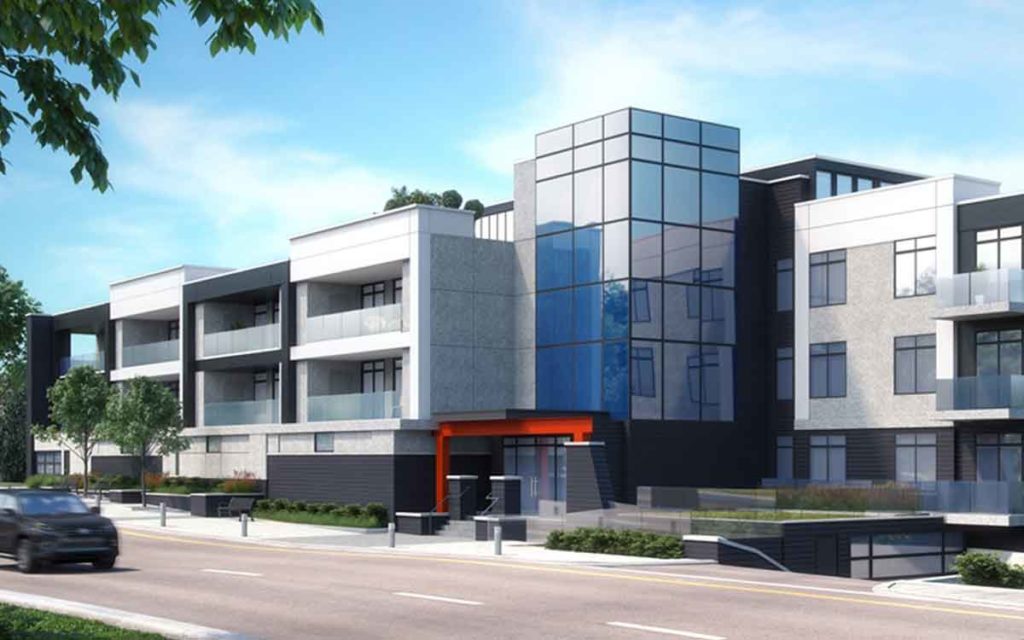 While sale inquiries did slow during April while the province was essentially shut down, interest has picked up significantly in the past month said McGarr. "Everyone was taking a pause but the last few weeks everything has popped," she said. According to McGarr and other real estate agents, buyers in general are more serious now and not just shopping around. "They've done their homework." McGarr said the scale model of 77 Yates located at McGarr's St. Catharines office which is also located downtown, has been a huge help. While appointments are by individual bookings only, it has helped during the COVID-19 situation to give people a better visual of what the end project will look like. "Because of being on a valley it's hard to picture the building," said McGarr.
The long-time successful real estate agent is thrilled to see the progress being made and is excited to open the doors upon completion. She said she's gone down the road of developing the property several times over the years but was never satisfied with the ideas or concepts presented. "I'd start and then put it on the backburner, change plans, change design. I'd stop and start over." She said the Yates Street community has been very supportive of the current project and in fact the project foreman is a Yates Street resident.
The four penthouse suites sold right away to locals. "It's nice to know Niagara residents have confidence in the project." Completion of 77 Yates is scheduled for the spring of 2021.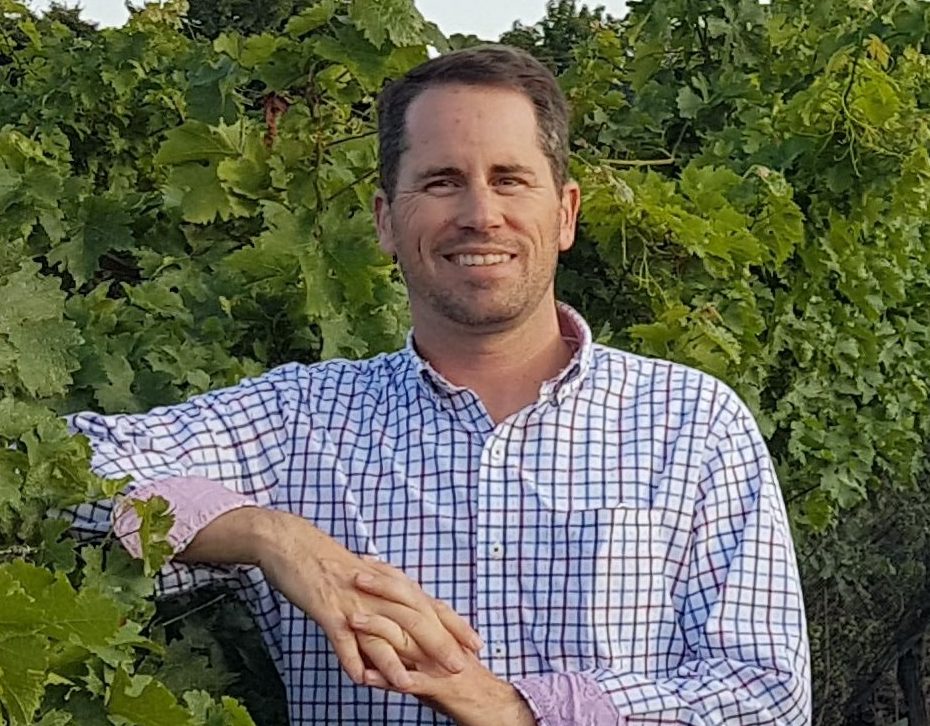 Kevin has spent over two decades as a public relations professional in a variety of sectors including professional sports, the arts, industry and healthcare.  After tiring of the daily commute to Toronto he returned to Niagara and launched The Niagara Independent, an online news source published twice weekly.
He is a graduate of Brock University, Niagara College and the Richard Ivey School of Business. He was named one of Niagara's 40 Under Forty in 2005.
Kevin is most proud of his twin daughters. He is also a triathlete and four-time Ironman finisher.