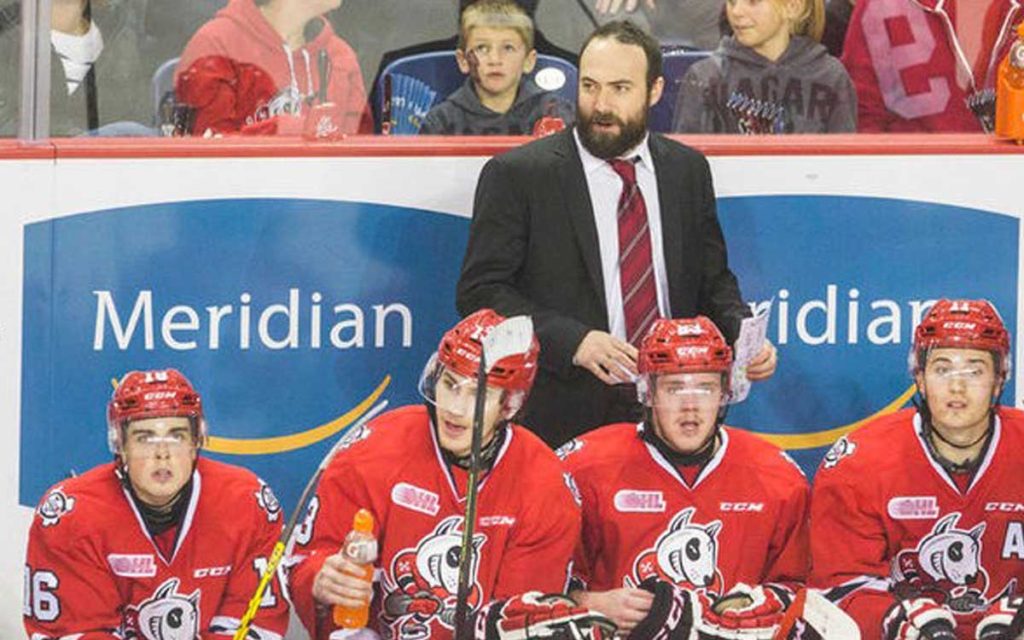 Niagara IceDogs head coach Billy Burke has high expectations for this coming season.
The Niagara IceDogs are one of just two Ontario Hockey League franchises to make the playoffs every year over the past 11 seasons.
Not an easy accomplishment for a team that arrived in St. Catharines from Mississauga back in 2007.
Since then, only the London Knights can claim to have the same success as the IceDogs.
And if it's up to head coach Billy Burke the playoff making trend will continue in 2019.
Niagara enters the 2018-19 campaign as one of the pre-season favorites in the OHL's Eastern Conference.
"I'm not trying to make any predictions, or anything like that, but our sights are right at the top," said Burke who enters his second season as head coach of the IceDogs, and recently joined the Niagara Sports Report on 610 CKTB to discuss the 2018-19 campaign.
"We want to finish first in our division, first in our conference, win the league and go out to Halifax and win the Memorial Cup. I think we would be selling our players short if that wasn't our goal. That's where our heads at."
A pair of NHL drafted players will likely lead the Dogs on the ice this season, as 2018 Los Angeles Kings second round pick Akil Thomas, and 2017 Vegas Golden Knights seventh round pick Ben Jones hi-lite what should be a deep Niagara roster.
However, Burke is hoping second year forward Phil Tomasino, who recently returned from the U-18 Team Canada camp, will have a breakout season for a team that reached the Eastern Conference semi-finals in 2018.
"Well I don't want to put too much pressure on a young guy, but I certainly have high expectations for Philip Tomasino," Burke said.
"He needs to take that great camp with the under-18's and bring it back to us. I think he's got an incredible tool-box, and he's going to get every opportunity to play prime-time minutes on a big-time line and I certainly wouldn't be surprised if Phil Tomasino continued to climb those draft boards and really have a breakout season in the league."
On the blue line the IceDogs are led by returnees Liam Ham and Elijah Roberts, and are bolstered by the acquisition of 6-foot-five Daniel Bukac who played the past two seasons with the Brandon Wheat Kings, and was picked up by Niagara in the 2018 Canadian Hockey League Import Draft.
"Daniel is exactly what we wanted," explained Burke. "We wanted to get a little bigger on the back end. He's played two years in the Western Hockey League, he's a draft pick of the Boston Bruins who's gone through two training camps (with the Bruins) now – we expect him to step in right away and play against everyone in the league."
Stephen Dhillon and Colton Incze will start the season as a formidable goaltending tandem for the Dogs.
Most major junior hockey clubs follow a four-year cycle of success. Well the 2018-19 edition of the Niagara IceDogs may be a year ahead of that cycle. The IceDogs were 2012 Eastern Conference Champions, 2016 Eastern Conference Champions, and if it were up to Burke they'd add another Eastern Conference Championship banner, plus at least the franchises first trip to the Memorial Cup.
IceDogs training camp is less than three weeks away.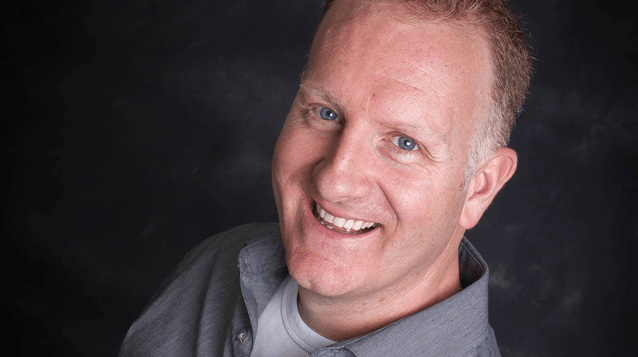 Rod Mawhood is a lifelong Niagara native who has had the pleasure of working in all three mediums – Radio, Print and TV – for over 20 years. His first announcing gig was with the then St. Catharines Stompers. Since then he's worked in radio and TV in Toronto, and currently is the announcer for the Niagara IceDogs and Niagara River Lions.
Rod also covers the Buffalo Bills for FOX Sports and the Buffalo Sabres for NBC Sports.