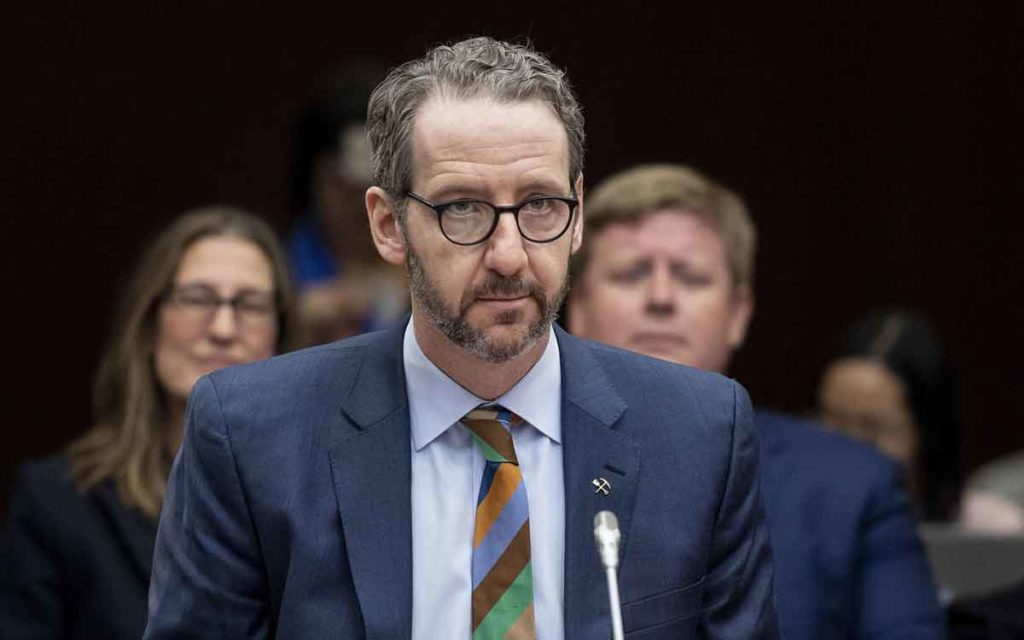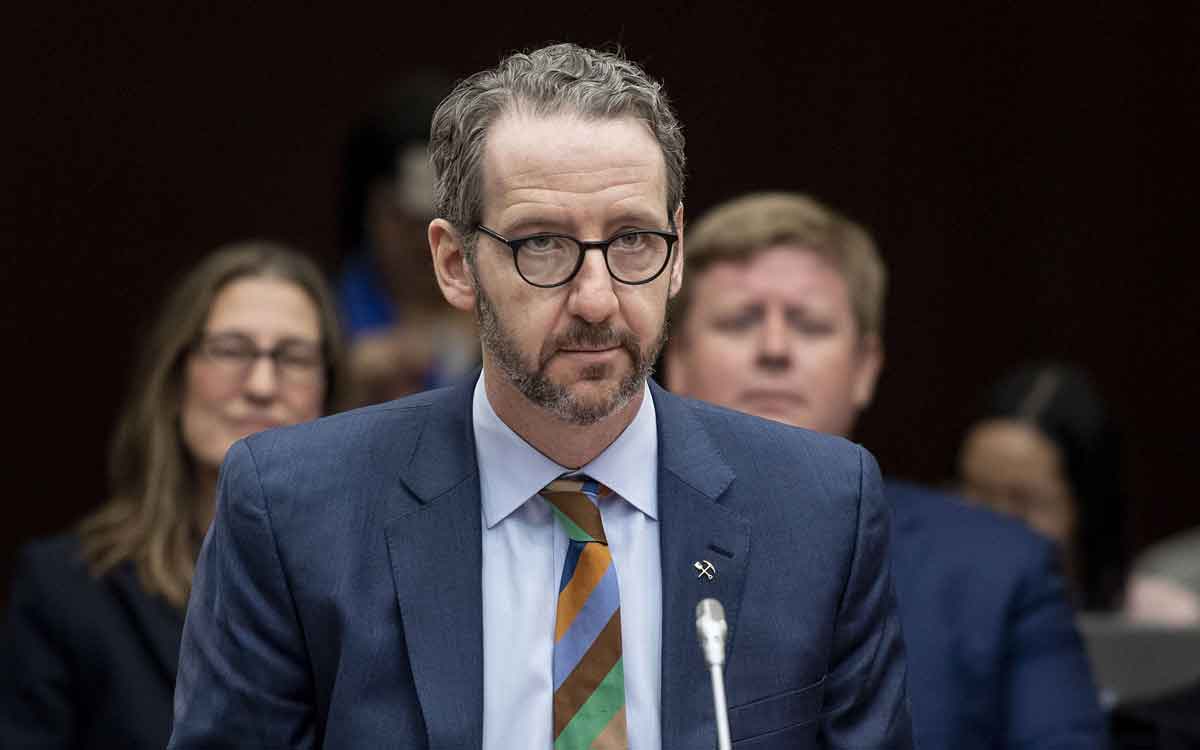 Gerald Butts has re-entered the Nation's Capital as a member of the Task Force for a Resilient Recovery.
The understated announcement of the "Task Force for a Resilient Recovery" went largely undetected by national media and political pundits. Though the Ottawa grapevine was abuzz with the mention of Gerald Butts's resurfacing, there was no commentary beyond recognizing his membership on the Task Force. The possibilities that this man's return to counsel the Prime Minister and the Liberals' backroom as they prepare for the impending election battle went wholly unconsidered.
Gerald Butts has re-entered the Nation's Capital as a member of the Task Force for a Resilient Recovery, "a new and independent group of finance, policy and sustainability leaders." The Task Force has proclaimed for itself the task of "developing actionable recommendations on how governments can help get Canadians back to work while also building a low-carbon and resilient economy." With a time frame of eight weeks, it will review and assess a variety of potential environmental "recovery investments" to recommend for inclusion in the federal government's economic plans to kick-start the economy in the wake of the coronavirus pandemic.
Remarkably not one member of this Task Force, that is to assess Canada's economic recovery plans, has run a corporation or industrial business. The membership includes international non-governmental agencies, academics, and leadership from environmental groups. It is being co-chaired by Barbara Zvan of the Ontario Teachers' Pension Plan, Don Forgeron of the Insurance Board of Canada, and Elizabeth Beale, formerly with the Atlantic Provinces Economic Council. The Task Force states it has advisory support by eight business and finance advisors and that it will be supported by two research organizations — Smart Prosperity Institute and the International Institute for Sustainable Development.
Its primary focus will be a review of The Resilient Recovery Framework, a document submitted to the Task Force by the Smart Prosperity Institute on the very day of its launch. (The framework document, as well as the close relationships between the Task Force and the Institute is reported on in my next column.)
In a written statement, the Task Force declared: "Canada's investments to recover from COVID-19 will either lock us into a vulnerable future or put us on a resilient path towards net-zero emissions, good jobs and a strong economy. This is an important opportunity for Canadians everywhere. We're determined to help Canada's governments seize it." In an exclusive CBC pre-launch interview, a spokesperson explained that the Task Force's goal is to help seize a "once-in-a-generation opportunity" to "build back better" by directing government stimulus funds to sustainable projects. Task Force member Bruce Lourie, who is president of the Ivey Foundation at the University of Western Ontario, told CBC News they want to make sure the government does not take its eye off the ball and invest in the "wrong kinds" of areas for the future.
Spencer Fernando, an Ottawa political reporter, immediately identified the possible implications of having Gerald Butts involved. "The group – anticipating massive government stimulus spending – is seeking to direct funding to what they see as parts of the economy key to building a 'green economy'" and Fernando explains, "The problem will be if the group seeks to use the CCP Virus Crisis as a pretext for pushing for the destruction of Canada's oil and gas sector." In his editorial comment "Butts Pushing New Movement," Fernando concludes, "It remains to be seen whether this new group will be focused on good ideas that can help all Canadians, or on playing political games that further divides our nation."
Whether the Task Force recommendations reflect beneficial or divisive suggestions for Canada's future economic recovery, they will certainly advance green investment programs and services. And this is where Gerald Butts will be indispensable to the Task Force and its success in packaging its green investment solutions. Given Butts' past record with green programs, and his adeptness at presenting environmental concerns as wedge issues in political campaigns, Canadians can expect to see much of the Task Force work finding its way into the Liberal campaign platform.
As Principle Secretary to former Premier Dalton McGuinty, Butts is acknowledged as the chief architect for many of Ontario's environmental initiatives and its infamous Green Energy Program. As a result of unscrupulous solar and wind power projects, an ill-conceived coal shutdown, and pricey incentives to renewable industries, Ontario taxpayers are now saddled with hydro and energy expenses in the hundreds of billions of dollars. Ontario manufacturers are paying the most expensive rates of electricity in North America. The Liberal Government's last Energy Minister Glenn Thibeault issued a mea culpa by way of an admission that the Green Energy Act not only led to "sub-optimal outcomes" for consumers, but increased prices in electricity for families and businesses in Ontario. On the 2018 election campaign trail, then Premier Kathleen Wynne herself conceded that many Ontarians must "choose between paying the electricity bill and buying food or paying rent." In part, this is Gerald Butts' green legacy in Ontario.
Fast forward to his actions in Ottawa as the PMO confidant of Prime Minister Justin Trudeau, Butts is credited with the development and implementation of the federal government's carbon tax regime. He is also widely recognized as framing the Liberals' energy and resource development strategy, which has been nothing less than an orchestrated assault on Canada's resource sectors, driving out Encana, Koch, Stratoil, Marathon Oil, to name a few – and cancelling mega-energy projects such as Teck Resources' Frontier Project and the Energie Saguenay natural gas project. Today, the Trudeau Government showcases its environmental policies as a top priority. Jocelyn Bamford, President of the Coalition of Concerned Manufacturers and Businesses of Canada, observes that this environmental focus is the very same priority of former Ontario Premiers Dalton McGuinty and Kathleen Wynne. Bamford states: "At both the federal and provincial levels, the brainchild of the liberal policy aimed at kick-starting green energy initiatives is former Trudeau principal secretary Gerald Butts."
Indeed, Justin Trudeau's BFF is back. There is much to Gerald Butts' resurfacing; his seemingly inconsequential role as a member of an unheard of task force is likely much more of a story for the Government's green recovery investments and for the Liberals' election platform.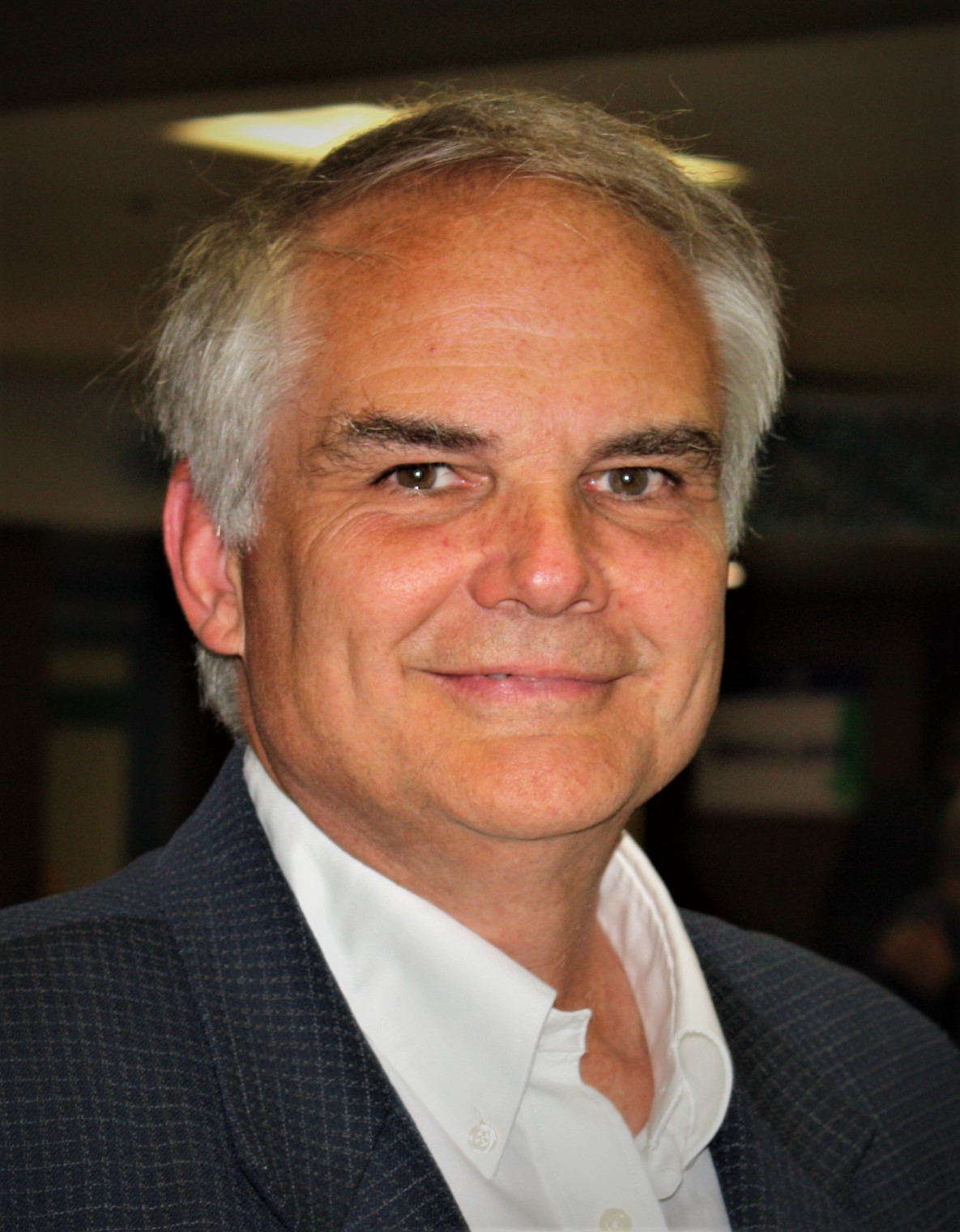 Chris George is an advocate, government relations advisor, and writer/copy editor. As president of a public relations firm established in 1994, Chris provides discreet counsel, tactical advice and management skills to CEOs/Presidents, Boards of Directors and senior executive teams in executing public and government relations campaigns and managing issues. Prior to this PR/GR career, Chris spent seven years on Parliament Hill on staffs of Cabinet Ministers and MPs. He has served in senior campaign positions for electoral and advocacy campaigns at every level of government. Today, Chris resides in Almonte, Ontario where he and his wife manage www.cgacommunications.com. Contact Chris at chrisg.george@gmail.com.