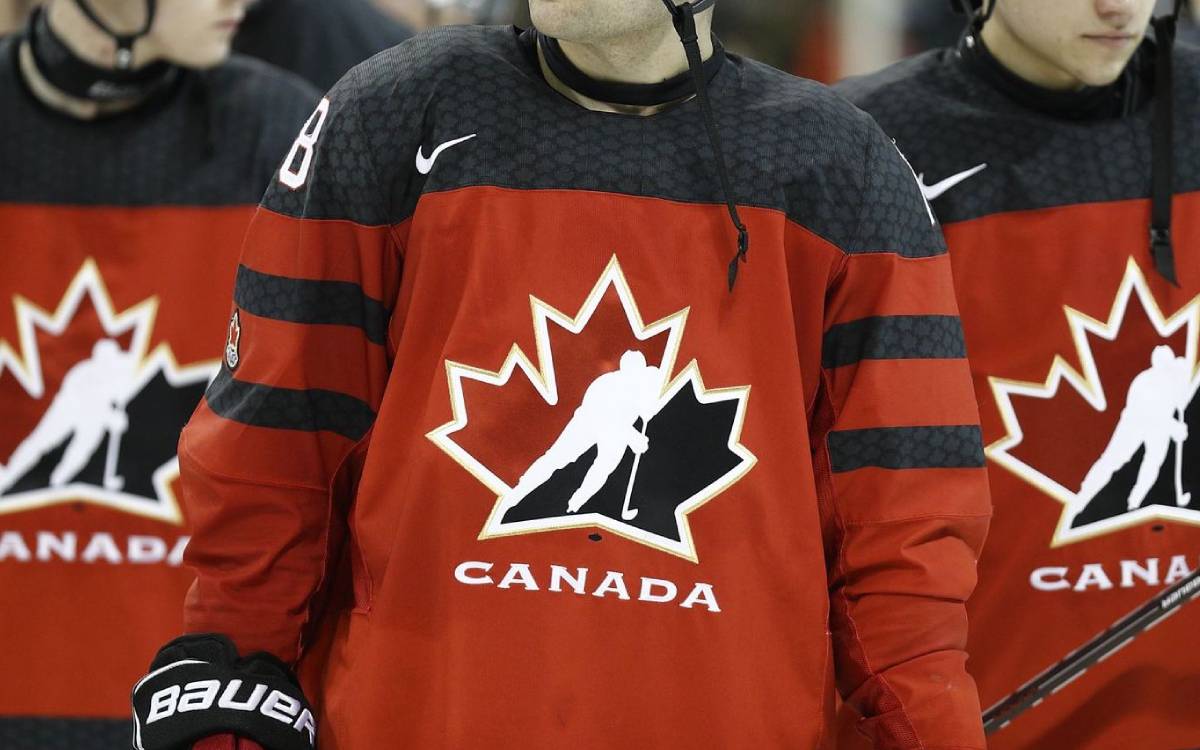 If players, coaches, and management are proven to have been complicit in the serious allegations that have emerged in recent weeks, they must pay for their roles in these allegations. Photo credit: Getty Images/Kevin Light
The maple leaf is one of Canada's most prominent national symbols, representing pride, peace and unity. Even before it became the centrepiece of our nation's flag, the maple leaf illustrated that Canada was a country of the true north, strong and free.
You'd be hard pressed to walk more than a few blocks in any Canadian city, rural or urban, without seeing the eleven-pointed, red leaf emblazoned on a home balcony or car window. The maple leaf flies on our national flag and is imprinted on our currency. It is sewn into the uniforms of those representing Canada on the international stage, including the Canadian Armed Forces and even Hockey Canada.
But, as with any symbol, there are some who wear the maple leaf yet fail to uphold its values.
Since last year, Canada's military has been grappling with sexual misconduct allegations, spanning decades. The issue became politicized when the Prime Minister's top aides were summoned to committee to answer questions about whether a cover up was involved, and what the Prime Minister was told about allegations involving the military's top brass.
Since then, reports have been drafted and recommendations made. When asked in June about the need to put in place institutional structures that would lead to cultural changes within the military, Defence Minister Anita Anand said, "the efficacy of our armed forces, the ability for us to grow and continue to defend our country and engage in operations nationally and internationally, depends on us getting this right. That is why it is important to me personally as well as to our government."
And yet, Canadians aren't buying it. According to a new poll, nearly 40 per cent of Canadians aren't confident that allegations of sexual misconduct will be dealt with appropriately. 
This is one of Canada's largest institutions we are talking about, tasked with keeping Canadians safe at home and abroad. Nonetheless, many Canadians don't see the armed forces as being capable of stamping out a culture of misconduct that has been allowed to permeate for decades.
The Canadian Armed Forces aren't the only national organization grappling with this pathology.  
Hockey Canada, the national governing body for grassroots hockey in the country, is dealing with a reckoning of its own. There have been allegations of sexual assaults from 2018 and 2003 that have been brought forward in recent weeks, including reports of minor league hockey fees going towards a multi-million-dollar fund used to settle player claims such as sexual assault. 
Over the last several weeks, the federal government has frozen Hockey Canada's funding, and summoned senior officials from the organization to appear before committee. Prominent corporations like Tim Hortons and Scotiabank have paused their sponsorship of the organization, and police in London, Ontario have re-opened a criminal investigation into the 2018 allegation. 
As was the case with the handling of military misconduct in the Canadian Armed Forces, there will be no shortage of reports and recommendations made for Hockey Canada to "fix" their culture. That's a communications buzzword you're going to hear quite often over the course of the next several weeks and months, as Hockey Canada grapples with who knew what, when, and why pay-offs were pursued.
But Canadians shouldn't settle for volumes of reports that will inevitably collect dust on a shelf. 
If players, coaches, and management are proven to have been complicit, they must pay for their roles in these allegations. Secondly, they must answer for how these allegations were dealt with, and the moral consequences of using a slush fund to silence victims. Finally, when all of the facts have been presented, Hockey Canada must chart a path forward, preventing this from happening again. 
As a community, we can't continue to let our institutions, and those who comprise them, to face the kind of abhorrent allegations that both the armed forces and Hockey Canada are grappling with and expect the public trust not to break. 
The maple leaf should be dawned with honour, or not at all. 
Josie Sabatino is a Senior Consultant at Summa Strategies, focused on providing strategic insight and helping clients meet their objectives in an ever changing and complex political and regulatory environment. Prior to joining Summa, Josie spent nearly a decade in political communications and most recently served as the Director of Communications to the Hon. Erin O'Toole, former Leader of the Official Opposition.