For the DSBN elementary school teacher, rugby is a passion that started over three decades ago. Photo credit: Facebook/Niagara Flag Rugby
"Grow the game."
It's an expression we hear often as it pertains to sport, but for Caleb Smith he truly lives that when it comes to rugby. 
For over 20 years, Smith has been growing the game in Niagara, and now he wants to help grow the sport through rugby resources he's built. 
Smith's interest in the sport began at Denis Morris High School in St. Catharines.
"It was 1989, and my friend Jason came up to me and said 'there's some English guy in the gym, he's pretty wacky, and he's throwing around some weird ball,'" said Smith with a chuckle recently on the Niagara Sports Report on Newstalk 610 CKTB. 
"Now, like 35 years later, the two of us are still involved in coaching and administering the sport, we just fell in love with it the first time we both touched the ball."
After his high school and university days were done, Smith became an elementary school teacher with the District School Board of Niagara and introduced rugby as an extra-curricular activity to the youth of the region.
"About 20 years ago we started a very, very, small flag rugby league, grade 7 and 8 boys and girls – it was a co-ed league," Smith said. 
"Over the years it's really expanded. We have a junior league for grades 4 to 6, still our grade 7 and 8 co-ed league, and now we have a boys only league and a girls only league."
Smith says hundreds of Niagara youth now play rugby and just last month through the Niagara Rugby Club he received a grant from the HSBC Foundation to bring flag rugby to secondary students here in Niagara.
"We are doing a pilot project this October for boys and girls flag rugby at the high school level. We are looking at three girls' and two boys' teams. The grant will cover the flag rugby belts and balls for this program."
Growing the game locally is one thing, but Smith wants to bring his love for the sport beyond the borders of Niagara, and the country for that matter.
"My rugby club has been leading the charge to help Memphis Inner City Rugby in Memphis, Tennessee develop and expand their rugby programs by collecting and donating rugby kits from clubs across the province. 
They are a wonderful organization that is using rugby and academic counselling to help children who live in generational poverty to graduate high school and enter post-secondary education. At this time their success rate for graduation is 100 per cent and this year they were able to send 100 per cent of their students to trade school, junior college or university. This is a huge achievement," Smith explained.
"The Niagara Rugby Club, Grimsby Rugby, Niagara Flag Rugby and Peterborough Rugby are sending two sets of cotton jerseys, shorts, used balls, scrum caps and cleats to Memphis."
Smith is looking for a local trucking or shipping company to help move this equipment – hopefully before Christmas. 
"If we can change one family's destiny, we can create a ripple effect through time," Smith added.
Sports are life lessons, and no one lives that more than Caleb Smith through rugby.  
Smith can be reached via email here. 
To read more on Memphis Inner City Rugby visit their website at memphisinnercityrugby.org.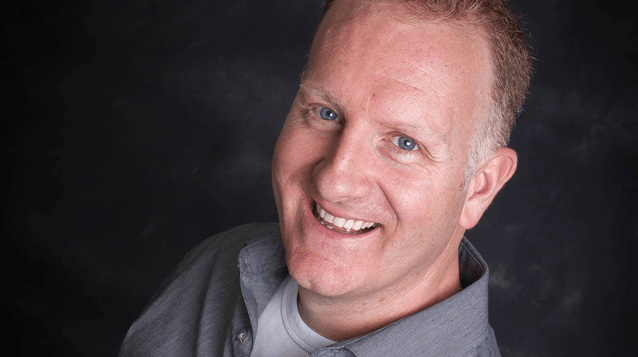 Rod Mawhood is a lifelong Niagara native who has had the pleasure of working in all three mediums – Radio, Print and TV – for over 20 years. His first announcing gig was with the then St. Catharines Stompers. Since then he's worked in radio and TV in Toronto, and currently is the announcer for the Niagara IceDogs and Niagara River Lions.
Rod also covers the Buffalo Bills for FOX Sports and the Buffalo Sabres for NBC Sports.