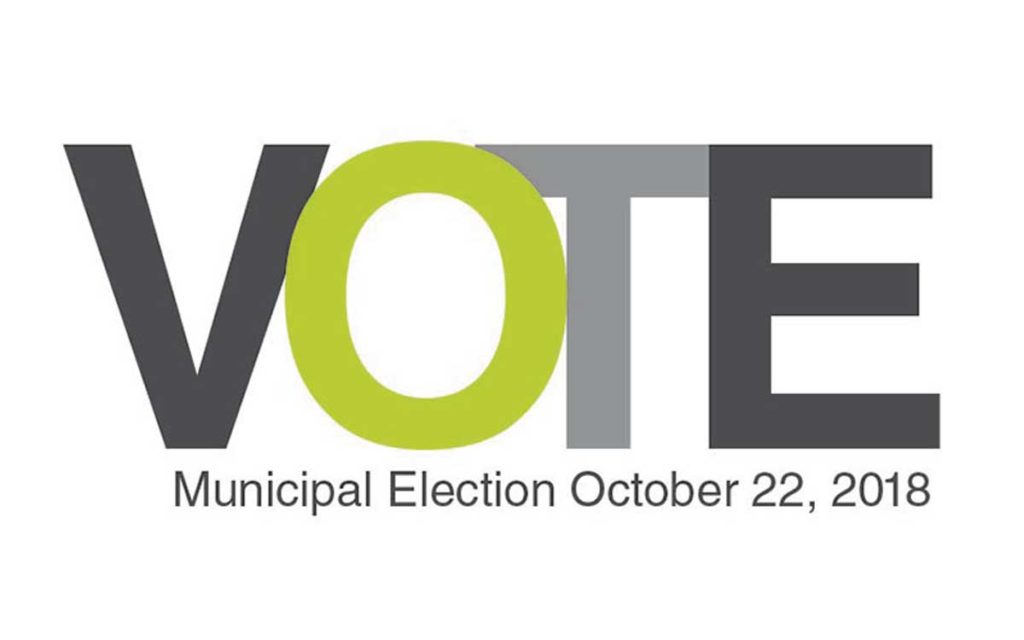 With just three days to go until municipal Election Day there have been some interesting developments as candidates make one last push to convince voters they are the right choice to represent their respective municipalities.
Niagara Falls
Some very positive news out of Niagara Falls earlier this week when incumbent Mayor, Jim Diodati, released a statement saying his oncologist gave him very good news regarding his battle with Classical Hodgkin's Lymphoma. Diodati, who is well on his way to completing his treatments, says he is feeling good and looking forward to Election Day. "I have a great team of volunteers and we will be focused on getting out the vote.  Signs, advertising, flyers, none of it matters if your supporters don't actually vote," he said.
Also in Niagara Falls, former NHL player and coach, Steve Ludzik, is back in the race for a Niagara Falls city council seat. Ludzik said he was going to step aside early in the campaign but is now back in the race. Ludzik established the Steve Ludzik Centre for Parkinson's Rehabilitation at Hotel Dieu Shaver and has done yeomen's work to raise money and awareness for the Centre and the disease.
Pelham
An interesting turn of events in the race for Pelham's regional council seat as candidate Diana Huson released a statement on Wednesday, October 17, disavowing her endorsement by the third party group A Better Niagara. Huson, who has been running a very positive, clean campaign, said she was turned off by a very negative flyer that A Better Niagara distributed throughout the town slamming incumbent Brian Baty.  "I have been told by a few people that mudslinging and negative campaigning is 'status quo,'" wrote Huson on her Facebook page. "I don't agree. This is not part of my campaign, nor part of my values and as a result I asked ABN to remove me from their endorsed list. So if you're supporting me because of the endorsement, I have turned it down."
Grimsby
Earlier this month Grimsby Alderman Dave Kadwell was forced to apologize when it was revealed that one of his campaign workers had been cheating by removing his competitors' literature while campaigning door to door for Kadwell.  The Town Clerk had received a complaint after someone watched one candidate place literature in her door, only to see Kadwell's campaign worker take the pamphlet and replace it with one of Kadwell's.  It turns out it was Kadwell's wife who was the culprit. Video evidence has since surfaced that clearly identified the "volunteer" as indeed being the candidate's spouse.
St. Catharines
One of the more interesting races to watch will be in St. Catharines where a whopping 22 candidates are vying for just six regional council seats. All but one of the incumbents are running again and are in a battle to hold on to their seats while a host of high profile candidates with significant local name recognition like Jim Bradley, Sandie Bellows, Mike Britton and George Darte are sure to make a strong push. With so many candidates and name recognition playing a huge role in municipal elections it will be interesting to see how this race shakes out.