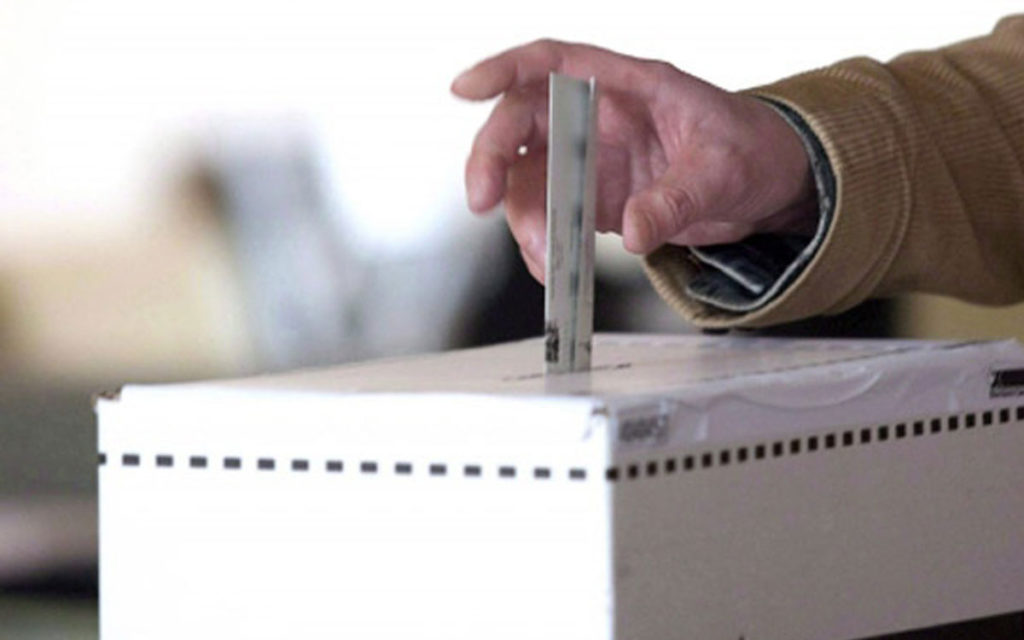 St. Catharines
Current Regional Chairman, Alan Caslin, released a statement following his appearance on TVO's The Agenda with Steve Paiken, saying he is in favour of less government for Niagara; particularly when it comes to municipal politicians. Caslin pointed out that Hamilton has about 100,000 more people than Niagara but has just 16 politicians. By comparison, Niagara has 125 politicians.
Caslin said in his statement: "Not surprisingly, most politicians are tone deaf to residents' shock when they are told Niagara has 125 politicians. Reducing the number of politicians in Niagara will reduce the cost of government. While this decision may not be popular with the political class or media establishment, it is the right thing to do."
Just yesterday, Caslin, who is running for a regional seat representing St. Catharines, added to his fewer politicians' idea, suggesting that there should also be term limits for Niagara politicians. "It's time to concentrate on long-term solutions for Niagara residents instead of long-term careers for Niagara politicians," he said.
Also in the Garden City, the "Port Tower" issue has reared its head at election time again. It was during last year's campaign that the ongoing issue of the Port Place project was heavily debated. It was at Mayor Sendzik's first State of the City address that he announced to great fanfare that Fortress Real Development would be taking over the project giving hope to St. Catharines residents that after years of stalemate the project might actually see the light of day. Recently the project went into receivership and just last week it was announced that the land the proposed development sits on is now for sale.
Grimsby
Confidential sources have confirmed that Grimsby Alderman Dave Kadwell was forced to apologize to another candidate when it was revealed that one of his campaign workers had been cheating by removing his competitors' literature while campaigning door to door for Kadwell.     The Town Clerk had received a complaint after someone watched one candidate place literature in her door, only to see Kadwell's campaign worker take the pamphlet and replace it with one of Kadwell's.   Kadwell has topped the polls since he first ran in 2006, but now some residents are wondering if his poll topping results were accomplished fair and square.
Fort Erie
At the outset, the race for Mayor in Fort Erie looked like an easy ride for incumbent Wayne Redekop. But a drive through Fort Erie demonstrates a seemingly three to one lead on lawn signs for challenger, and current Councillor Stephen Passero. Passero reportedly has a large team and a lot of support from most of his fellow councillors, all pointing to a tightening race.
Niagara Falls
The Niagara Falls City Council may produce some changes after October 22. With Kim Craitor running for the Mayor's chair, we know he won't be back as an Alderman so at least one seat is open.  Incumbents Mike Strange, Wayne Thomson, Vince Kerrio and Victor Pietrangelo all appear to be safe bets. However, incumbents Wayne Campbell and Joyce Morocco along with perennial naysayer Carolyn Ioannoni, are clearly in a fight for their seats with strong challenges being mounted by the promising Rich Merlino, energetic young Chris Dabrowski and Lori Lococo.
YourTV held a Mayor's debate in Niagara Falls last week. Three candidates participated including incumbent Jim Diodati, current city councillor Kim Craitor and political newcomer Dinah Lilia Mansour. A fourth candidate, Kip Finn, declined to participate.
Diodati addressed his battle with cancer during his opening remarks saying he's "doing great" and will be finished treatment by Christmas. He went on to say he plans on staying with a balanced approach to governing in order to keep taxes low while at the same time improving infrastructure and attracting new business. The popular and affable Mayor is seeking his third term.
Craitor talked about what he learned working with Mayor's while he was a Liberal MPP. He promised no more closed door meetings and said people want to know where all the money goes that the city gets from the casinos.
Mansour positioned herself right out of the gate as the non-politician candidate. She described herself as a "multi-cultural individual" that has firsthand knowledge of what it means to be poor giving her a better understanding of those who are living below the poverty line.