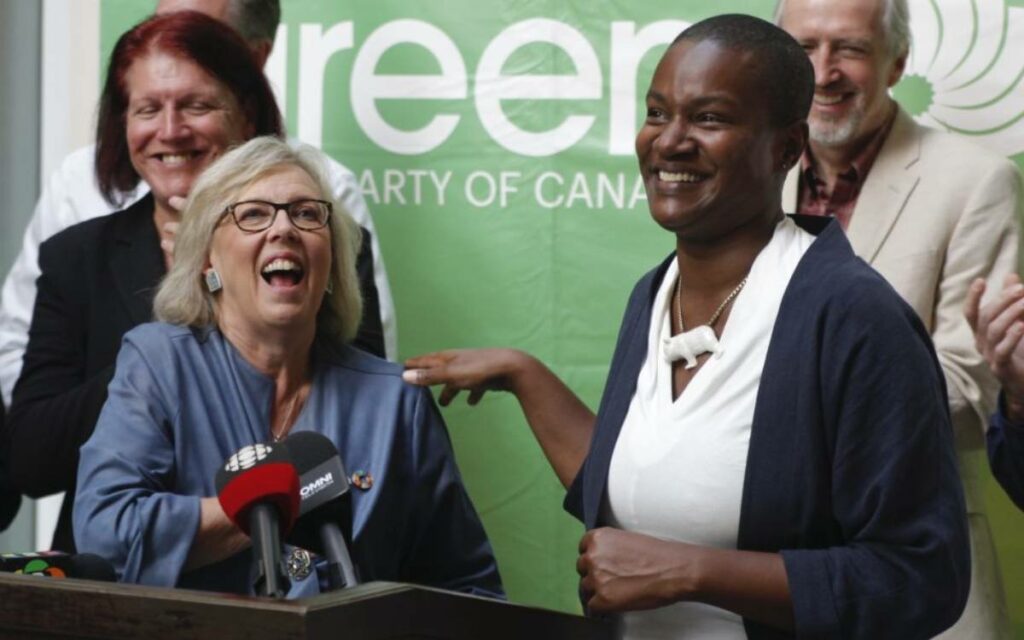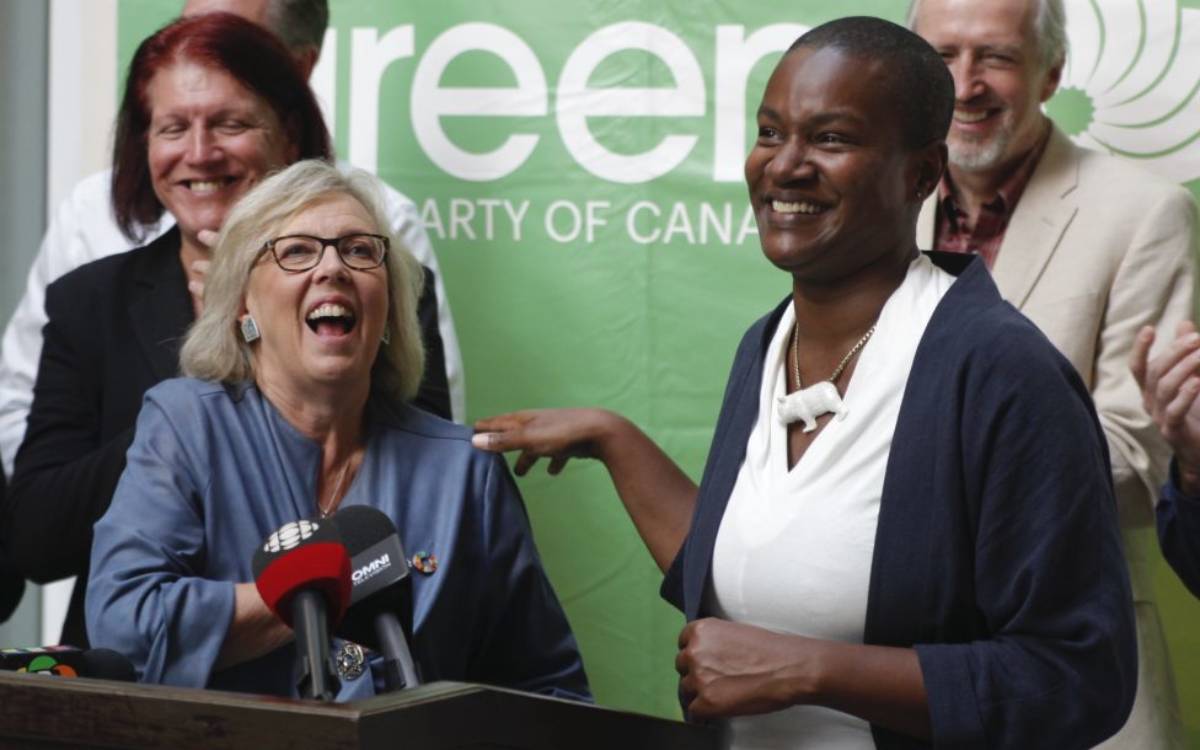 Elizabeth May (left) alongside Annamie Paul (right), the new Green party federal leader.
Canada's Green Party has selected a new leader, presenting an opportunity to move out of Elizabeth May's shadow into the mainstream.
While a refresh of Canada's Greens could present a near-term opportunity to peel away support from Singh's social democrats, they face a tall task of diversifying their offering to voters at a time where climate change plays second fiddle to the COVID-19 crisis.
While the race to replace Elizabeth May managed to stay out of the headlines most of the summer, it was far from a sleepy contest. Eight candidates sought the top job, and the latter stages of the race were mired in controversy over missing ballots and donations, with some questioning the legitimacy of the outcome ahead of Saturday's vote. Even now, the Greens face some fallout from the contest; the Party is left without a President (who resigned mid-contest), and are now down an Executive Director who left over allegations related to previous professional misconduct.
The largest challenge for the Greens won't be resolving internal party disputes and bringing the band together after a closely fought race. It will be determining what Canada's Greens stand for in a rapidly changing political environment, and how to untangle from the grasp of longtime leader Elizabeth May.
Though May is beloved by members of the press gallery and attracted a cult following over the course of her fourteen years as Green Party leader, her record at the ballot box is less rosy. In 2019, the Greens squandered an opportunity to turn a record number of accessible voters into any type of meaningful outcome on election day. That inability to translate potential voters into real ones left the Greens deflated and soul searching after the last election, and for many signaled it was time for May to make her exit.
While May won't be going too far – she's still a Member of Parliament and has expressed her desire to remain an influential force within the Party – the Greens are hoping to turn the page with newly elected leader Annamie Paul. Paul – a Toronto-based lawyer and civic engagement activist – is the first permanent Black leader of a Canadian federal political party. A Jewish woman, Paul represented a consensus, moderate option for Green Party members amid self-styled "eco-socialist" candidates and other far-left contenders for the role.
Though moderate by her competitors' standards, Paul comes to the table with some objectively controversial ideas. Among them, the concept of a Carbon Border Adjustment – effectively, a tax on imported goods arriving from countries with lax environmental regulations. An outright ban on fracking and a "strengthened" carbon tax are also on Paul's wish list, and will likely get many on the progressive, social democratic side of the political spectrum talking.
The election of Paul presents another hurdle for NDP Leader Jagmeet Singh. As Singh struggles to contrast the NDP from the centre-left Liberals, he will now face a challenge on his left flank from Paul, who has accused traditional political actors of being intellectually exhausted.
Policies aside, Paul and Singh are also competitive on paper: both represent a new class of politician through their youth and their representation of ethnic and religious minority communities. Both are a reflection of Canada's increasingly diverse population, represent urban constituencies and have made civic engagement staples of their political CVs. How Singh will balance a platform ambitious enough to compete for votes from social democrats, but pragmatic enough to keep red-orange swing voters onside, will be a considerable challenge.
For Paul, the challenge will be in convincing voters that Canada's Greens are more than a one-hit-wonder on climate change. While environmental concerns consistently rank as a significant concern for many voters, it is rarely the sole issue for many. Provincial Green parties and those around the world have managed to move beyond sole environmentalism; Canada's Greens have yet to articulate this in a way that connects with voters. With an election as early as this Spring, Paul doesn't have much time to brand herself, and her Party, meaning there's plenty of hard work ahead.
The Liberals saw the writing on the wall about an ambitious green agenda during a time of economic tumult, and revised their Speech from the Throne accordingly. The Greens will almost certainly have to adapt their message and their offer for voters beyond solely environmental issues if they are to be competitive with a broader range of voters whenever the next election should fall. It is the only way they can move from fringe, to formidable contender.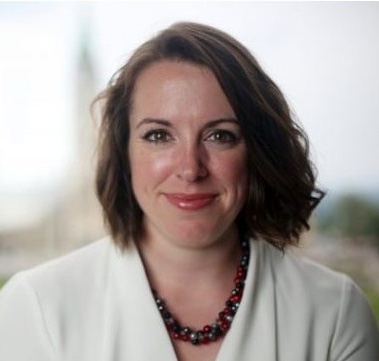 Kate Harrison is the Vice-Chair of Summa Strategies Canada, one of the country's leading public affairs firms. She is a regular political commentator on CTV, CBC, Sirius XM, and other talk radio stations, as well as a contributor to various news outlets. She has been involved in conservative politics for over fifteen years, and an active member of the country's conservative movement.