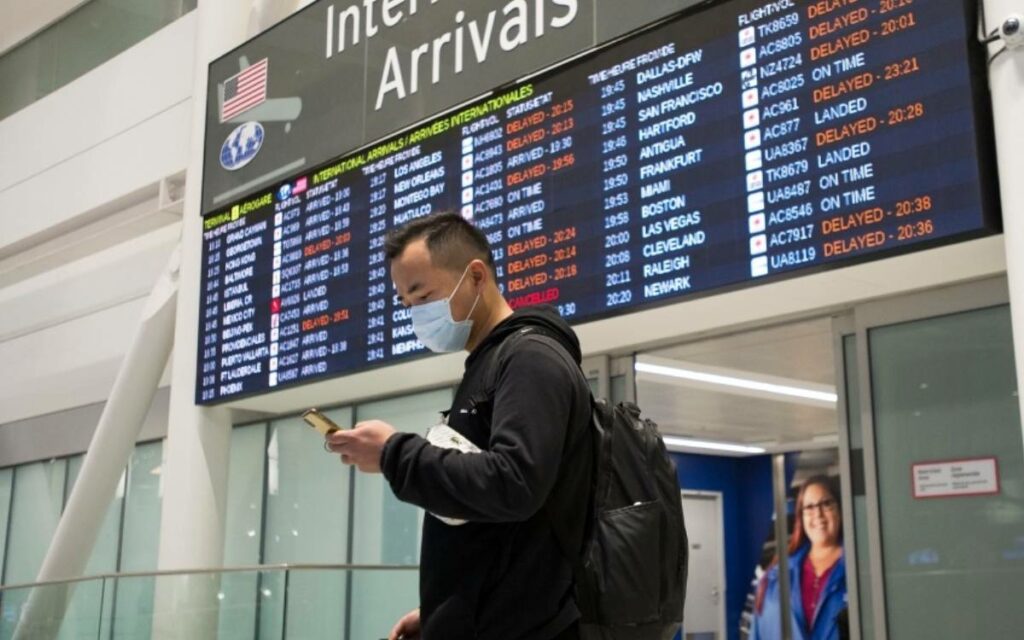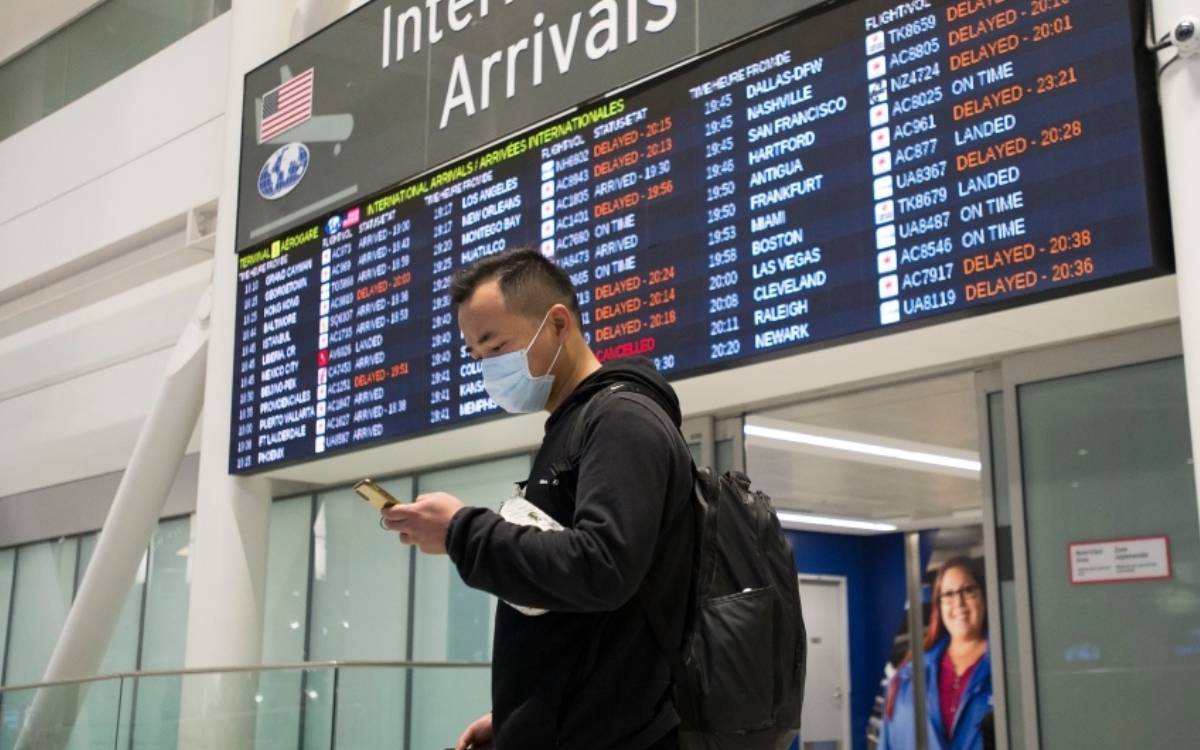 International passengers arrive at Toronto's Pearson Airport. Photo credit: CTV News
Tuesday, September 7 marks the first day non-American international travellers can enter Canada for discretionary purposes without having to self-isolate for 14 days, given they meet certain criteria.
All entrants must be fully inoculated against COVID-19 with government-approved vaccines two weeks before arrival, provide a valid pre-arrival negative molecular test, submit all necessary information via Canada's centralized monitoring system, and be asymptotic. 
"This decision is based on the latest available data, scientific evidence and epidemiological situation both in Canada and internationally," said a press release circulated by the Canada Border Security Agency (CBSA) last week. 
Originally announced on July 19, the move comes about a month after fully vaccinated Americans were permitted to enter the country for non-essential purposes. 
While far below pre-pandemic levels, the number of Americans entering Canada more than doubled immediately after restrictions were lifted on August 9. According to the CBSA, the increase in travellers did not have a material impact on local case rates.
"The volume of travellers has increased in recent months, [though] the border test positivity rate has remained low," said the CBSA. "Between August 9 and 26, the positivity rate for fully vaccinated travellers randomly selected for testing at the border was 0.19% (112 positive tests out of 58,878 completed)." 
The government started randomly testing incoming travellers when the border opened up to qualified Americans on August 9. While testing is mandatory for those selected, they do not have to self-isolate while awaiting the results. 
Unvaccinated children under the age of 12 are eligible to enter Canada without having to quarantine, but they must adhere to enhanced public health measures, such as avoiding daycares, schools, and long-term care homes for their first two weeks in country.
Unvaccinated children between the ages of 12 and 17 are subject to the 14-day quarantine requirement.
At present, only four vaccines are approved by the Government of Canada: Moderna, Pfizer-BioNTech, AstraZeneca, and Janssen. 
Those vaccinated with other brands do not qualify to enter Canada for non-essential purposes without self-isolating upon arrival. Thus, travellers from places such as China, Russia, Venezuela, much of Turkey, and many parts of Africa and the Indian Subcontinent still do not qualify under the new scheme.
The ban on direct flights from India, which initially took effect on April 22, will remain in place until at least September 21. Travellers from India coming to Canada via an indirect route will need to obtain a valid pre-departure COVID-19 molecular test result from a third country before entering Canada.