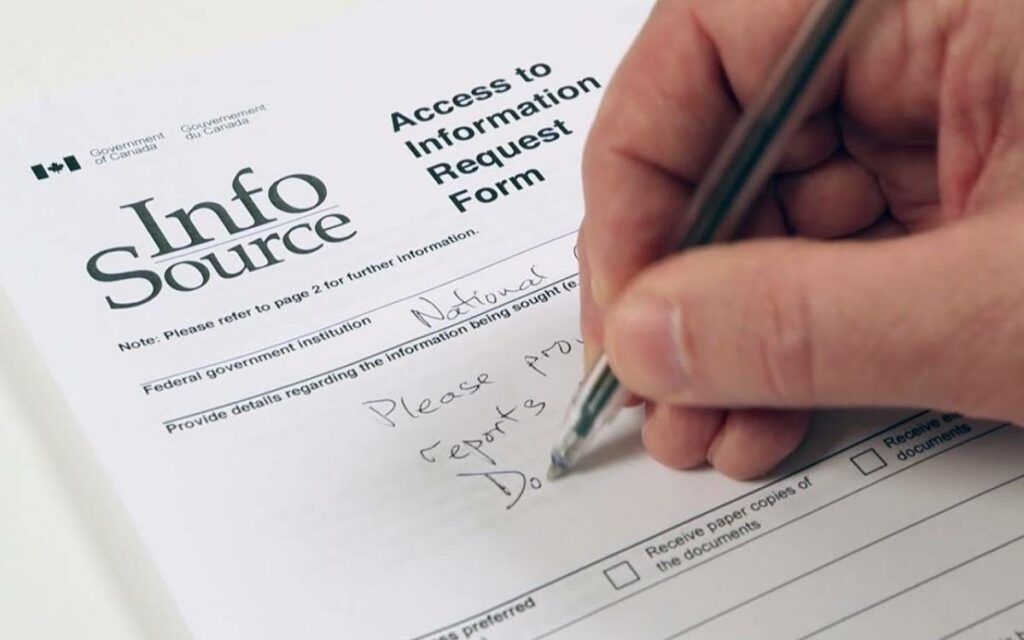 Though the federal government seemingly enjoys easy access to Canadians' private information via RCMP spyware, trying to extract what legally should be public knowledge from the federal government itself is a herculean effort that can, in some cases, literally take a lifetime. Photo credit: YouTube/Ottawa Citizen
The Liberal government is once again in the hot seat and the House of Commons Standing Committee on Access to Information, Privacy and Ethics is taking centre stage in the grilling. The heat has been turned up on the government over the RCMP's use of spyware to monitor Canadians' cell phones. 
With this spyware in hand, the Mounties can read people's text messages, look at photos, and turn on the device's microphone and camera without the user knowing. Minister of Public Safety Marco Mendicino defended the RCMP's use of spyware, explaining that the technology is used sparingly and always with judicial approval. He noted that this type of spying has become necessary because of the use of encryption among criminals. 
To the credit of the minister, he is right that criminals have become savvier in their use of technology for unlawful activity. But he misses the point, which is Canadians deserve a certain level of privacy. Canadians, especially law-abiding ones, should not have to share every aspect of their life with the government. 
It is also a bit rich for the government to want to spy on citizens when they actively try to block Canadians from accessing the information on how the government is making decisions. The current state of the access to information and privacy (ATIP) system is abysmal. 
Access to Information is a key principle in a healthy democracy. It is important for citizens to ask their government how they make a decision or why they bought one vaccine over the other. These questions should be answered in a timely fashion and governments should not fear the answer.
Under the Access to Information Act, Canadian citizens, permanent residents and any person or corporation present in Canada has a right to access records of government institutions. The law has several policies and procedures to make government information publicly available, such as open government initiatives and proactive disclosure of travel and hospitality expenses, contracts and other frequently requested information.
The law provides government departments with the ability to request a 30-day extension to supply the documents requested. This is reasonable, as some requests for information can be complicated and require redactions. 
Far too often, however, government offices are too liberal with their use of delaying documents or even what they redact. It is not uncommon for a document to return that is just full of black ink blocking out important details. In one case, the RCMP went as far as to redact their own logo. 
The redacting of information is one thing, but the real failure is in the delays in providing information. A researcher was told that they would have to wait 80 years before they would receive the requested information. This was later modified to only 65 years, but still a bit longer than the legally permitted 30-day extension.
Delays in the ATIP process are frequent. In 2020-2021, over 30 per cent of requests were "closed beyond [the] authorized schedule, including extensions," according to the Treasury Board of Canada, which monitors performance standards for ATIP requests across the federal government. This is an 11 per cent increase compared to previous years.
The challenges around the ATIP process are not the fault of the current government. Blame can be extended to previous governments and prime ministers. Providing greater access to information is something that sounds nice on the campaign trail, but once a political leader takes office, their desire for transparency dramatically decreases. Understandable, as many Canadians would be appalled at how the sausage is made.
The current prime minister promised to make the government more transparent and reform the ATIP system in 2015. The Liberals have made efforts to increase the accessibility of filing an ATIP request by removing extra fees. Though, the underlying issues remain as the system is broken and there is no accountability. 
The current challenge is the system is overworked and underdeveloped. For departments and government agencies, there are no tangible consequences for missing deadlines or telling Canadians to wait 65 years for information. 
It is time for the government to stand up, come clean with Canadians and fix the ATIP system before it becomes even more useless. Canadians deserve answers and the government should be able to stand by its decisions. 
Daniel Perry is a consultant with Summa Strategies Canada, one of the country's leading public affairs firms. During the most recent federal election, he was a regular panelist on CBC's Power and Politics and CTV Morning Ottawa.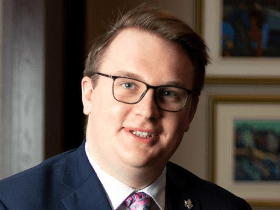 Daniel Perry is a consultant with Summa Strategies Canada, one of the country's leading public affairs firms. During the most recent federal election, he was a regular panelist on CBC's Power and Politics and CTV Morning Ottawa.