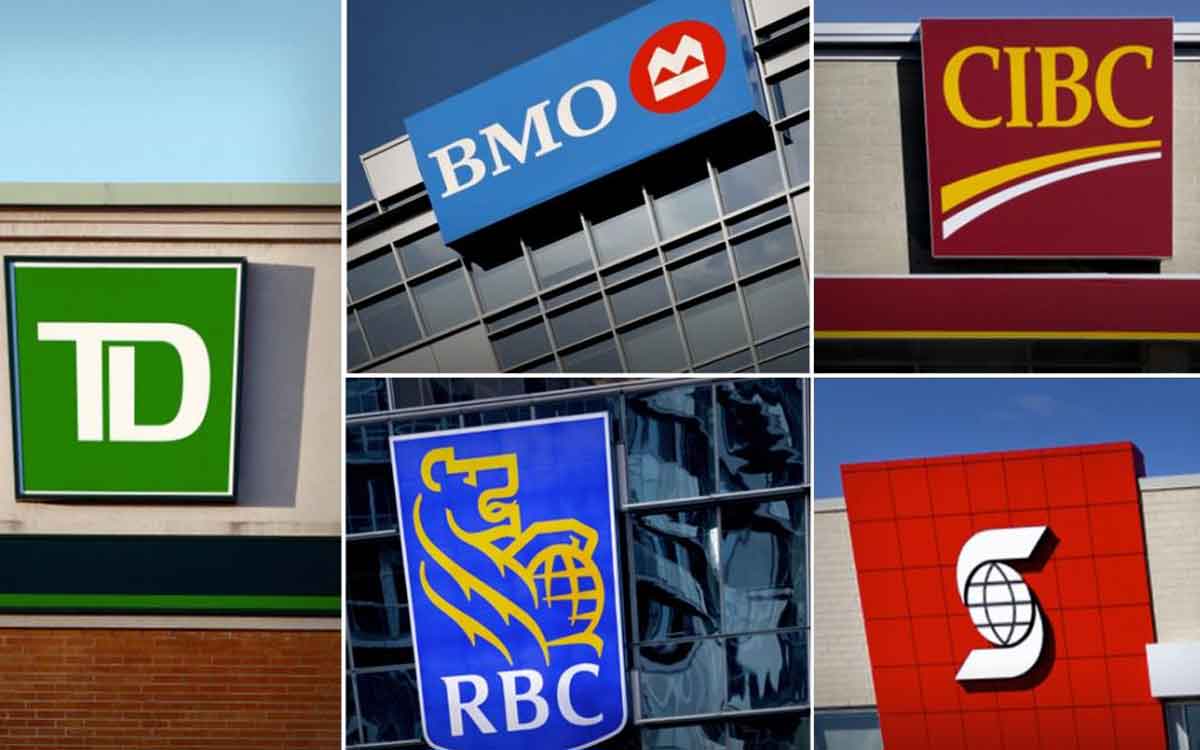 The Royal Bank of Canada and the Bank of Montreal said earlier this week that their fiscal quarter profit was cut in half. Both banks were forced to set aside huge amounts of money to possible loan losses due to COVID-19's impact on the Canadian economy.
RBC was down 54 per cent from the previous year's Q2 results coming with a net income of $1.48 billion down by almost $1.75 billion. The Bank of Montreal reported a similar plunge in earnings also at about 54 per cent compared to the same three months in the previous year. BMO ended up at $689 million. The earnings at the two banks were below what analysts had been expecting.
The main reason behind the significant drop in profit at two of the largest Canadian banks was an increase in the amount of money reserved in case loans turned sour. RBC stated, "the unprecedented challenges brought on by the COVID-19 pandemic led to increased provision for credit losses."
Total provisions for credit losses at RBC were up $2.4 billion from the previous year. Total provisions for credit losses for BMO's second quarter were around $1.1 billion. That's a significant increase from $176 million a year earlier.
"While COVID-19 has had a meaningful impact on the bank's earnings in the current quarter, including increased provisions for expected future loan losses, lower revenues in our market sensitive businesses and higher deposit and loan balances, the bank's operational performance remains solid and we are committed to supporting our customers and communities through the pandemic and into the future," BMO said in its report to shareholders.
RBC's adjusted diluted earnings per share were $1.03 while BMO reported adjusted earnings per share of $1.04.
Both banks remained profitable overall.
The other three big Canadian banks also struggled. CIBC posted an adjusted profit of 94 cents per share for its first quarter. Analysts were expecting $1.58 per share.
Scotiabank profits fell 40 per cent as its loan loss provisions more than doubled amid COVID-19. Reserves to cover potential loan losses skyrocketed to levels not seen since the 2009 financial crisis.
TD Bank, Canada's second-biggest lender, reported an adjusted profit of 85 cents per share, missing estimates of 89 cents. Net income was $1.5 billion at TD, down 52 per cent from last year. Net income was $392 million at CIBC, down 70 per cent from last year.