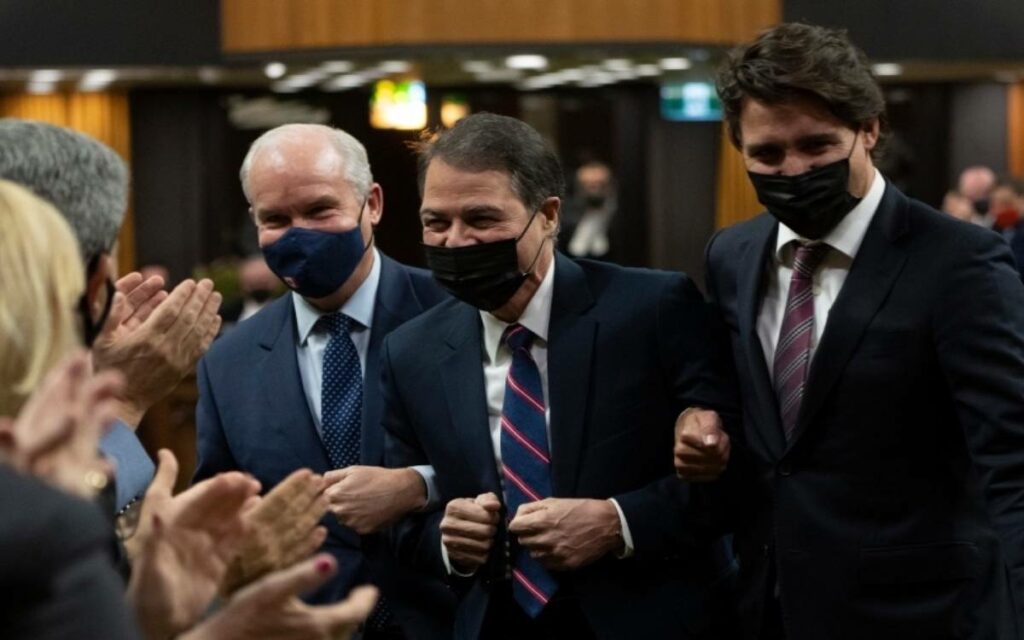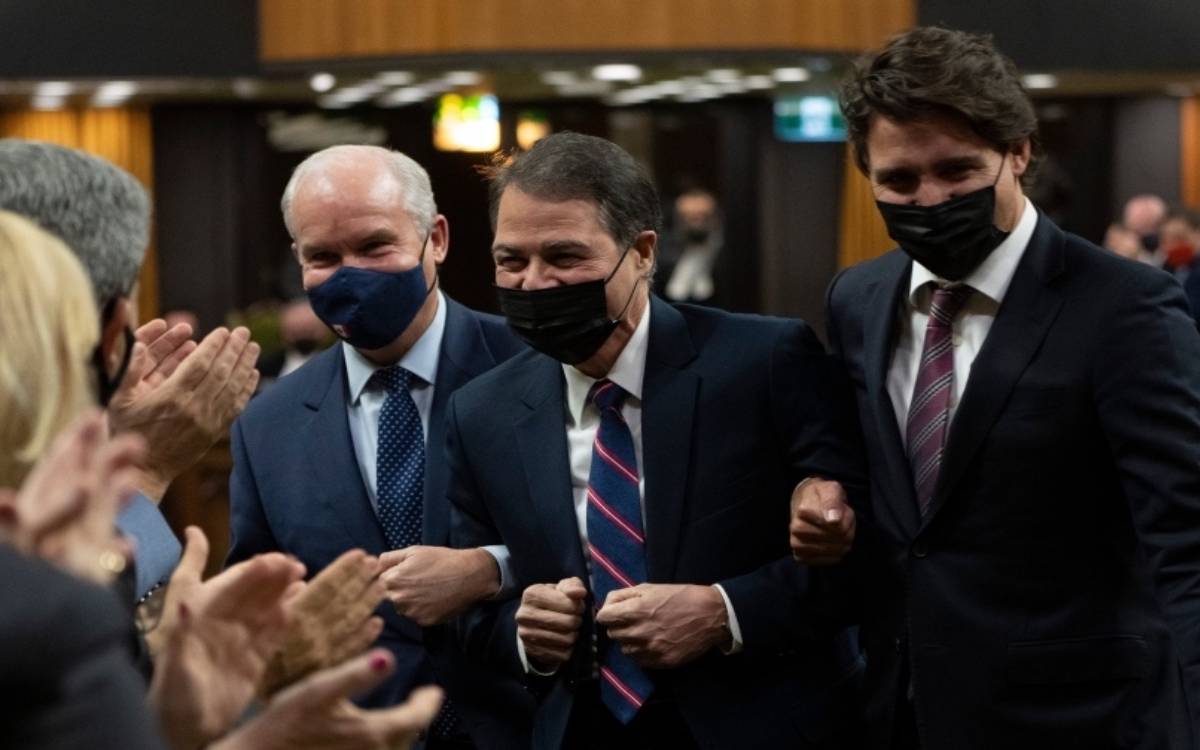 Liberal MP Anthony Rota is ceremonially escorted by Prime Minister Justin Trudeau and Conservative leader Erin O'Toole to the speaker's chair after being elected Speaker of the House of Commons, Monday, Nov. 22, 2021. Photo credit: The Canadian Press/Adrian Wyld
Parliament Hill is abuzz this week with the sights and sounds of Members of Parliament returning to Ottawa to take up their legislative work in governing the country. It has been over 153 days since the lights were last on in the House of Commons chamber. MPs all expressed they were glad to be back and anxious to start work. Yet, all this activity on the Hill shrouds the sad reality that Canada's parliamentary precinct has become (by design) wholly dysfunctional. 
The once-august national legislature has become a circus-act with Prime Minister Justin Trudeau directing from centre-ring. It has appeared for some time that the institution of Parliament is viewed as an inconvenience by the PM, its workings but niggly afterthoughts.  
Consider this. It has been more than two full months since the country's "déjà vu election" and the Trudeau government scheduled a mere 20 sitting days of business before MPs will be sent home for a six week Christmas recess. With the pandemic crisis, economic uncertainties, and a crippling natural disaster on the west coast, Trudeau's full cabinet has met only a handful of times to review national priorities. The PM has yet to name parliamentary secretaries to assist his newly appointed cabinet ministers with their respective legislative mandates. Incredibly, it was only a little over a week ago that PM Trudeau got around to discussing national concerns with the Liberal caucus. 
The obvious disinterest by Justin Trudeau riled some backbench MPs and their resentment spilled over in a Hill Times article dated Oct. 25: "Liberal MPs want to know why leadership is taking their 'sweet-ass time' to call first post-election caucus meeting, say Liberal sources." An MP is quoted as saying, "There's just like a lot of chatter, and a lot of MPs are pissed off, like really pissed off." In a separate Hill Times report, another Liberal MP admitted this angst would not be voiced to the powers-that-be. The MP admitted, "What's the point of speaking up, and what's to be gained by saying anything? When you speak up, you make the centre mad. That's a huge concern of a lot of these MPs, they're nervous."
Hyper-partisan MP Mark Holland has been selected by the PM to manage the Liberal agenda as government house leader in this minority Parliament. Holland was front and centre this week announcing the legislation that is expected to be passed by Christmas. He plans on speedy passage through Parliament of half-a-dozen bills, including a six-month extension of COVID payment benefits projected to cost Canadians $7.4 billion. Holland flatly stated in his first media scrum that the government will not tolerate "obfuscation or political games" from the Opposition parties (and he left unsaid that there will be no questions tolerated from the Liberal backbench). 
As he laid out the Liberals legislative expectations, Holland was also pressing Opposition MPs to accept the Liberals' plans to establish a "hybrid Parliament." Liberals do not wish for debate on the floor of the House of Commons. MPs are to debate legislation and daily Question Period on their computer screens with only a select few elected members physically present in the Chamber and committee rooms. 
Both Conservatives and Bloc Quebecois have pushed back on this hybrid suggestion. Bloc MP Alain Therrien stated in the last Parliament the Liberals used the restricted debates to avoid issues, "They were hiding" and were behaving "like groundhogs." Conservative MP Candice Bergen called out Liberal MPs for their false pretenses, "I don't believe the Liberals are doing this because they are afraid of COVID… They are protecting themselves from accountability and scrutiny. We've seen that and we believe that it is time that it stopped." 
It was the current PM's father, Pierre Trudeau, who once described backbench MPs as "just nobodies 50 yards off the Hill." Fast-forward 50 years and his son has stripped the authority of MPs on and off Parliament Hill. This summer, retiring 28-year veteran Liberal MP Wayne Easter opened up on the devolution of MPs' role and Parliament. The former Solicitor General in a PM Jean Chretien cabinet assessed Trudeau's grip on power in a very frank Hill Times podcast. 
Easter stated, "I think there's far, far, far too much control in the Prime Minister's Office, right throughout the whole system. We have to get back where ministers actually run their own show and their own department, face consequences if there's problems – [return to the principles of] ministerial responsibility and accountability – rather than everything filtered through the PMO."
Easter went on to suggest that Trudeau and his PMO must stop silencing debate and opposing points of view with their own MPs or it will make "big mistakes down the road." 
Of course, Wayne Easter was not the only Liberal MP holding this view. His sentiments have been repeatedly discussed by Jane Philpott, Celina Caesar-Chavannes, and Jody Wilson Raybould. These former parliamentarians have all spoken to varying degrees of the toxicity of the PMO and the bald disrespect shown to MPs by Justin Trudeau.
Then there is last month's much-quoted CBC interview with former PM Jean Chretien who suggested Justin Trudeau would have been "better served" had he and his inner circle consulted with old-guard Liberals on issues such as China relations and the economy. 
It is evident that Justin Trudeau is the ring master and he is focused on advancing those issues most important to him and his legacy. The Speech from the Throne this week set out two sole objectives for the government: 1) resetting the economy in a post-pandemic Canada and 2) taking action on climate change. There was no mention of the economic challenges facing the country, and only a passing mention of Canadians' worries on the rising cost of living. 
The Conservatives were critical of the government's priorities, claiming there is a "disconnect between the Trudeau Liberals and everyday Canadians." Conservative Leader Erin O'Toole responded to the Throne Speech: "The reality is that from coast-to-coast-to-coast, life is getting more expensive for Canadians. Instead of presenting an economic plan for families, seniors and small businesses that have been left behind, Justin Trudeau's approach means more ballooning deficits, leading to higher taxes, at a time when Canadians are barely making ends meet."
O'Toole delivered stinging indictments of Trudeau's agenda throughout the week. At a national caucus meeting, he said, "Other countries are launching ambitious plans to unleash innovation, lower taxes and slash red tape to get their economies surging and we see nothing from Justin Trudeau. What is Justin Trudeau's response? Instead of standing up for Canadians, we have a prime minister who always puts his own needs ahead of yours." 
In the House of Commons he claimed that Trudeau is directing his "ideological cabinet that is focused on shutting down industries and stopping investment in our country at a time when Canada is drowning in debt and division." 
Conservative MP Candice Bergen ridiculed Trudeau for being so out of touch that he would not know the costs to fill his car or buy a can of beans or a package of bacon. Bergen said, "Everybody knows what the No Name brand is, except maybe the prime minister. The only thing he might be worried about is if the price of surfboards goes up."
In Parliament there was a great deal of sound and fury. However, it was met with a Trudeau-esque shrug. It matters not that Statistics Canada reports year-over-year increases of 41.7 percent for gasoline and 14.4 percent for beef prices. Or General Mills forecasts its cereal prices will rise 20 percent in January. Or even that the Bank of Canada warns the inevitable interest rates hikes will sink Canadians' finances and destabilize our national economy. 
This is Justin Trudeau's circus.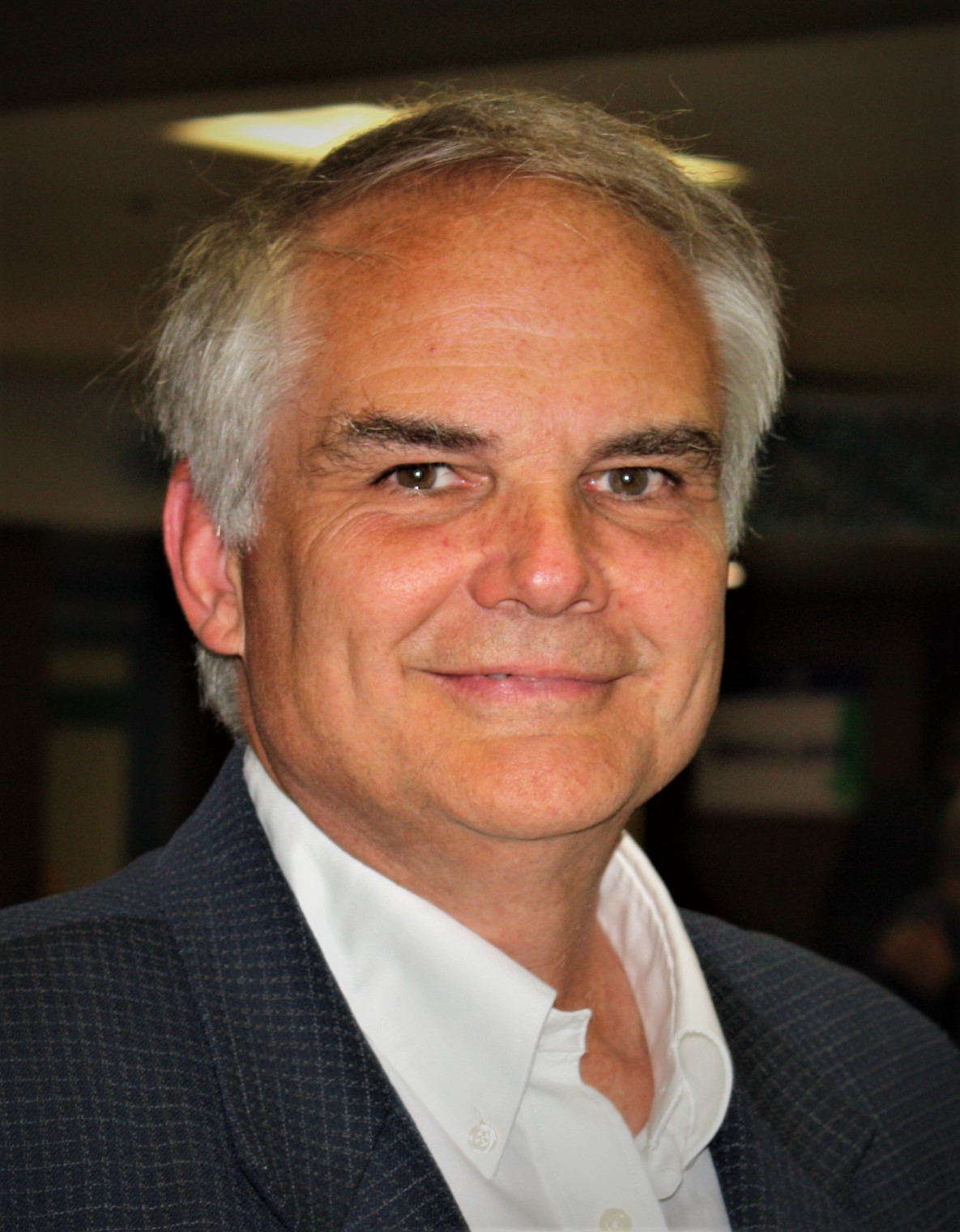 Chris George is an advocate, government relations advisor, and writer/copy editor. As president of a public relations firm established in 1994, Chris provides discreet counsel, tactical advice and management skills to CEOs/Presidents, Boards of Directors and senior executive teams in executing public and government relations campaigns and managing issues. Prior to this PR/GR career, Chris spent seven years on Parliament Hill on staffs of Cabinet Ministers and MPs. He has served in senior campaign positions for electoral and advocacy campaigns at every level of government. Today, Chris resides in Almonte, Ontario where he and his wife manage www.cgacommunications.com. Contact Chris at chrisg.george@gmail.com.