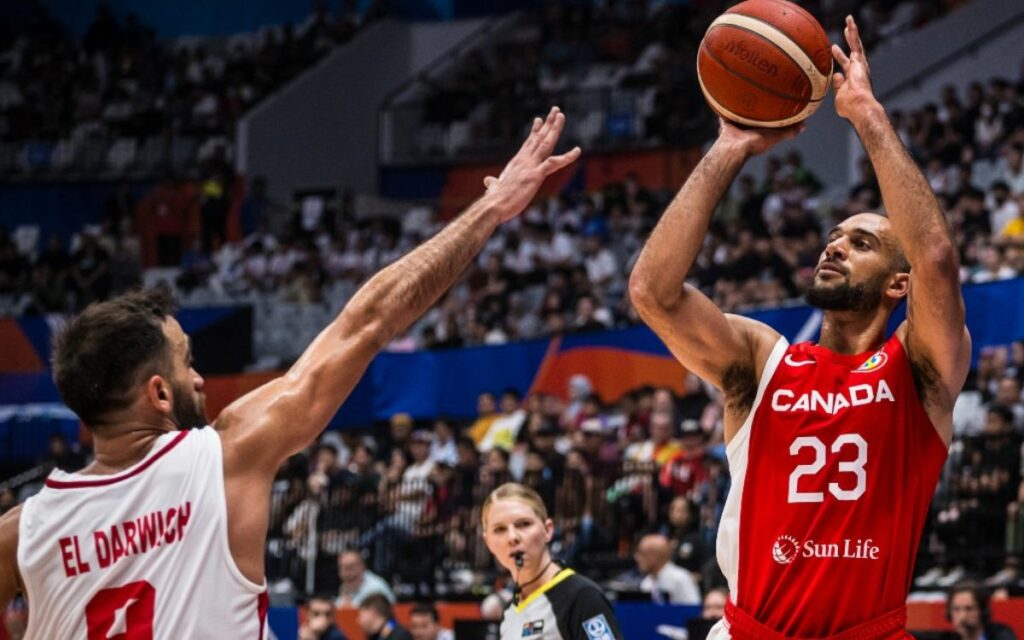 Canada Basketball and the CEBL Niagara River Lions team up. Photo Credit: Facebook/InvestinSTC
Canada Basketball, in partnership with the Canadian Elite Basketball League (CEBL), has announced that the Senior Men's National Team will return home in February to St. Catharines as Canada opens the FIBA Men's AmeriCup 2025 Qualifiers.
Canada will face Nicaragua on Friday, February 23, at the Meridian Centre at 7:10 p.m. ET before travelling south to Nicaragua for a rematch on Monday, February 26.  Both games will also be broadcast live, across Canada, on Sportsnet.
Bringing more international basketball events to Canada is one of several shared priorities between Canada Basketball and the CEBL as the two organizations look to continue working closely together to grow the game of basketball here in Canada.
The 16 teams in the FIBA Men's AmeriCup 2025 Qualifiers have been distributed into four groups of four teams each, with Canada being drawn into Group C along with the Dominican Republic, Mexico, and Nicaragua.
Each team will play each opponent in their group twice under a "home and away" format during three windows, which will take place in February and November 2024 and then in February 2025.
The top three teams in each group (12 in total) will qualify for the FIBA Men's AmeriCup 2025.
Canada's Senior Men's National Team is coming off a historic run at the FIBA Men's Basketball World Cup 2023, which saw the team not only qualify for next summer's Paris 2024 Olympic Games but also earn a bronze medal – their first medal at a Men's World Cup in team history.
Canada is currently ranked sixth in the latest FIBA World Ranking Men, presented by Nike, after the rankings were updated following the FIBA Men's Basketball World Cup 2023.
"Canada Basketball is excited to partner with the Canadian Elite Basketball League again to bring more basketball to Canadians as Canada takes on Nicaragua in FIBA Men's AmeriCup 2025 Qualifiers action here at home," said Michael Bartlett, President & CEO of Canada Basketball.
"This year, our national teams experienced unprecedented success on the world stage, including our Senior Men capturing a historic bronze medal at the World Cup, and we're looking forward to celebrating that team and some of its players in February in front of their family, friends and Canadian fans."
The former President of the Canadian Football League (CFL) Players Association Mike Morreale is now the Commissioner and Co-Founder of the Canadian Elite Basketball League.
"The CEBL is proud to assist our partners at Canada Basketball in presenting this world-class event in February at Meridian Centre in St. Catharines, home of our Niagara River Lions," Morreale said.
"Along with our fellow Canadians and basketball fans across the country, we look forward to helping our Senior Men's National Team kick-start the first stage of their quest to qualify for the 2025 FIBA AmeriCup.
Thank you to Canada Basketball, the River Lions, ASM Global and the City of St. Catharines for their collaboration in putting this together."
Tickets for February's game are now on sale via Ticketmaster or by contacting the Niagara River Lions Front Office, which is open weekdays from 9:00 a.m. to 5:00 p.m. by calling or texting 289-273-5905 or visiting 2 Front Street North in Thorold.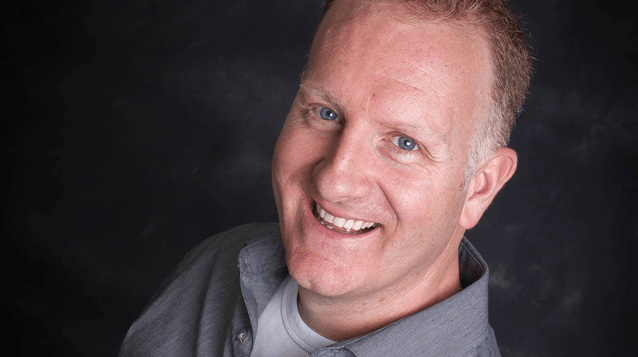 Rod Mawhood is a lifelong Niagara native who has had the pleasure of working in all three mediums – Radio, Print and TV – for over 20 years. His first announcing gig was with the then St. Catharines Stompers. Since then he's worked in radio and TV in Toronto, and currently is the announcer for the Niagara IceDogs and Niagara River Lions.
Rod also covers the Buffalo Bills for FOX Sports and the Buffalo Sabres for NBC Sports.