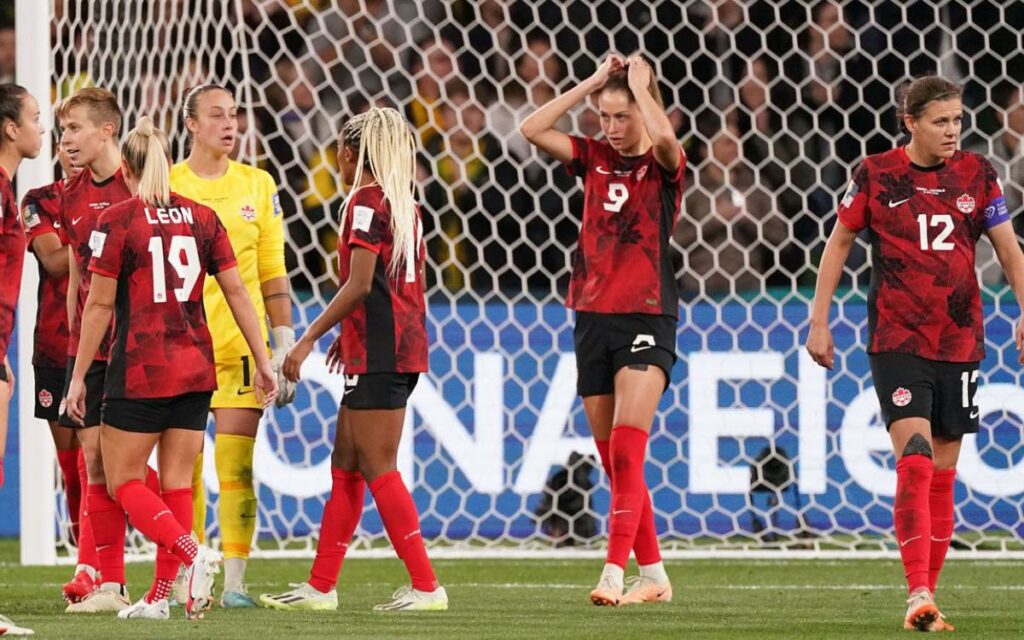 Team dropped 0-4 match to the Aussies Monday, eliminating them from the 2023 tournament. Photo credit: Sportsnet
Defending Olympic gold medalists. 
Currently ranked seventh in the world. 
And now done at the World Cup after a 4-0 loss to co-host Australia on Monday.
Canada played one good half in Australia. 45 minutes. That's it. 
The Canadians' results: 
A 0-0 draw against Nigeria. A 2-1 win over Ireland (a two goal second half for the red and white – read above) and a 4-0 loss to the Aussies. 
For the first time since 2011 Canada failed to advance to the Group Stage of the World Cup.
Australia won Group B, with Nigeria finishing second. 
So, what happened?
Was it the lack of funding from Canada Soccer? Something we've heard about for weeks leading up to World Cup 2023.
Canada looked lost at times on the pitch Down Under.
Other than that second half against Ireland, the desire wasn't there. 
Manager Bev Priestman used the word 'belief" several times minutes after that humiliating loss to Australia. 
Sophie Schmidt, who had already announced the World Cup would be her final appearance for Canada, offered these words to TSN after Monday's loss.
"I don't think there's any words for how we're feeling right now, we're shook, we're disappointed."
Captain Christine Sinclair, the world's all-time leading scorer who was trying to become the first player ever to score in six different World Cups, had this to say to the Canadian Press.
"Look we've been battling our federation for support but I can't put this on (Canada Soccer). There's 23 players out there and staff and we didn't get it done tonight," the 40-year old Sinclair said. 
"I think more of it is like a wake-up call for our federation — the lack of a professional league, the lack of support for our youth national teams.
"I think you're just going to continue to see teams reach our level, surpass us, whatever you want to call it if things don't change."
Sinclair wouldn't say if World Cup 2023 was her final hurrah for Canada. 
Both the Canadian women and men have been battling with Canada Soccer over new labour agreements, with the women calling for equal pay and the same support as the men. 
The women, who did stop speaking with the media during the World Cup except for mandatory requirements, announced during the tournament that an interim deal had been struck covering compensation for the World Cup and 2023 but said there were still many issues to workout going forward including next year's Olympics in Paris, France. 
The lone local Niagara connection for Canada, goalkeeper Sabrina D'Angelo, served as backup to Kailen Sheridan in Australia. 
Canada is scheduled to play September 22 in Jamaica before hosting the currently ranked 43rd in the world Reggae Girlz in Toronto four days later with the last CONCACAF berth in the Paris Olympics on the line.
Let the conversation and debate continue – has Canada's reign inside the Top-10 in the world of women's soccer ended?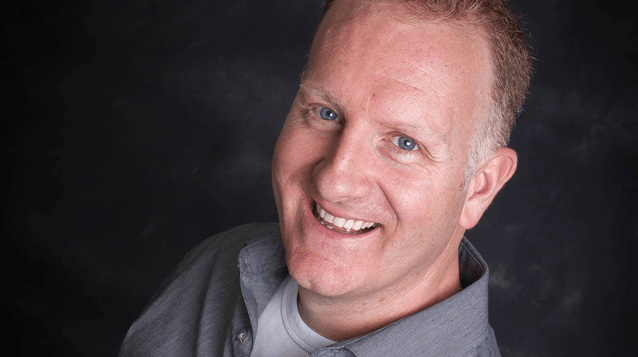 Rod Mawhood is a lifelong Niagara native who has had the pleasure of working in all three mediums – Radio, Print and TV – for over 20 years. His first announcing gig was with the then St. Catharines Stompers. Since then he's worked in radio and TV in Toronto, and currently is the announcer for the Niagara IceDogs and Niagara River Lions.
Rod also covers the Buffalo Bills for FOX Sports and the Buffalo Sabres for NBC Sports.