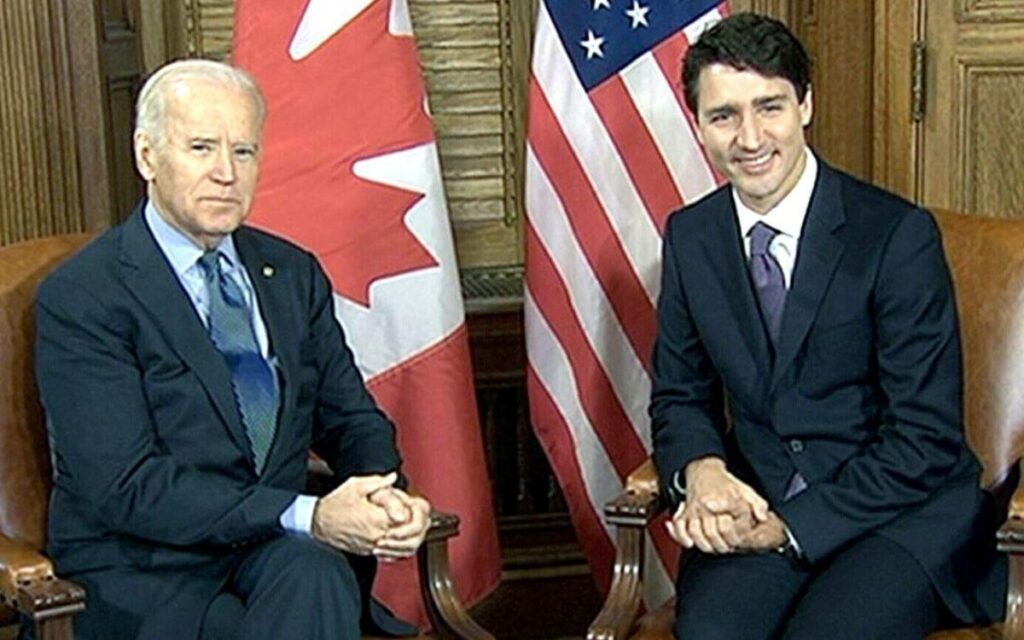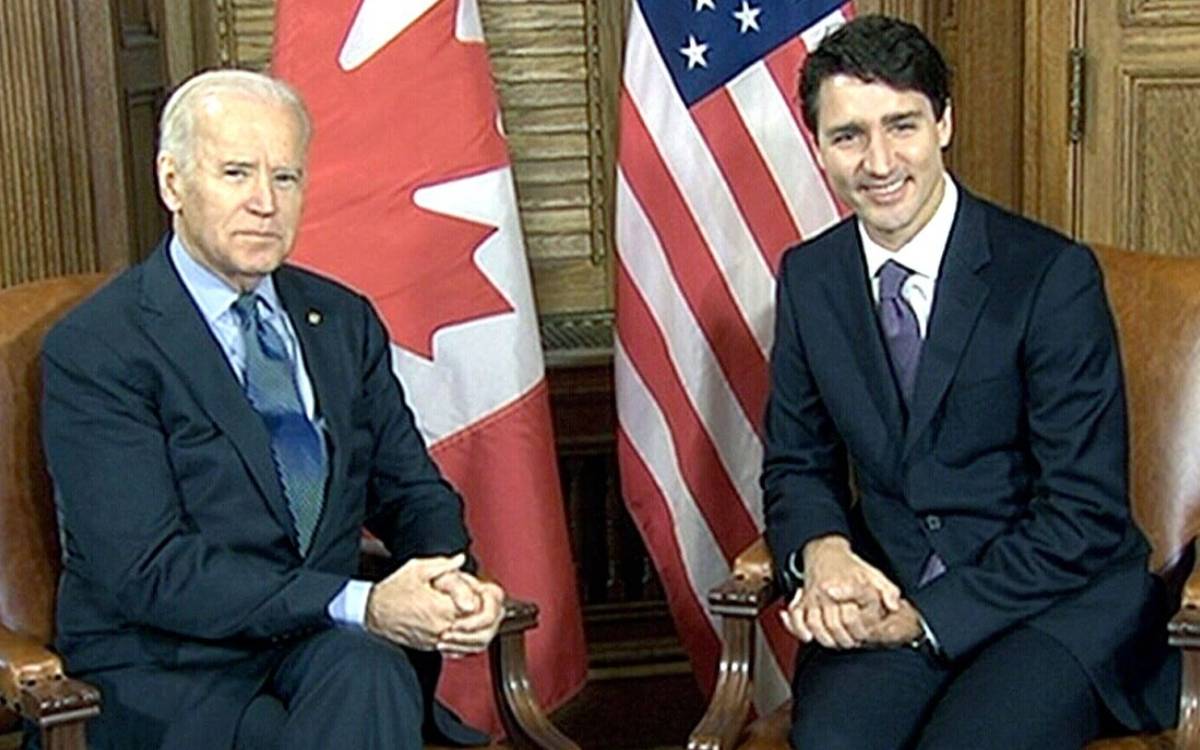 The final votes in the U.S. election have yet to be re-counted and a globalists' green agenda has been vaulted to priority status by president-elect Joe Biden. In the first exchange between Canadian Prime Minister Justin Trudeau and Biden, the leaders underlined the fight against climate change as their foremost concern. Biden's repeated pledge this week to take up the fight against climate change has bolstered the Trudeau Government's designs for its green initiatives.
Shortly after PM Trudeau spoke with the U.S. president-elect, he tweeted: "I just spoke with Joe Biden and congratulated him again on his election. We've worked with each other before, and we're ready to pick up on that work and tackle the challenges and opportunities facing our two countries — including climate change and COVID-19."
The official PMO summary of the political leaders' call highlighted the mutual desire to spur on global action "to support a sustainable economic recovery in both countries and the hemisphere… cooperating on the fight against climate change, on migration and on global security, and to working closely together within NATO and the G7…."
The Trudeau Government spin-machine went into overdrive to position climate change at the forefront of the Canada-U.S. agenda. Infrastructure Minister Catherine McKenna (former Environment Minister) tweeted out her observation of the significance of the Biden victory: "It's been a long, tough slog these past four years internationally on climate action. It will make a big difference to have the U.S. back in the Paris Agreement, joining Canada and like-minded countries pushing hard for ambitious climate action."
Foreign Affairs Minister François-Philippe Champagne told CBC's Rosemary Barton: "Certainly there's a will by Canada to work with this new administration, to work with colleagues around the world, whether it's about the World Health Organization, the World Trade Organization, the United Nations."
And later in a CTV interview, Minister Champagne crowed, "I think the big prize is to build back better together."
So, it just may be a coincidence but president-elect Biden's website to document his transition to the Oval Office is www.buildbackbetter.com. "Build Back Better" is a politically-charged phrase found within the World Economic Forum's The Great Reset; a euphemism used by globalist-minded leaders who wish to redesign capitalism, advance an international green agenda, and ultimately to establish a new global order. (Google it – this information is all public.)
The Foundation for Economic Education (FEE), an American free-market organization, is alarmed at Biden's comments in his first press conference after being announced president-elect. FEE is most concerned about Biden's claim that Americans had given him a clear "mandate for action on COVID and the economy and climate change and systemic racism." FEE states, "Biden's rhetoric focuses on restoring order and stability amid emergency, but the details of his transition agenda involve a radical upheaval of our economy."
This assertion seems to be confirmed with the rationale found on the president-elect's website: "Our nation is grappling with a pandemic, an economic crisis, powerful calls for racial justice, and the existential threat of climate change. President-elect Biden and Vice President-elect Harris know we can't simply go back to the way things were before. The team being assembled will meet these challenges on Day One and build us back better."
Early in the Biden presidency, it is anticipated that the U.S. will rejoin the Paris Agreement on climate change and commit to net-zero emissions by 2050. Biden has promised to spend $2 trillion over the next four years to reduce emissions and accelerate America's transition to a clean economy. He also promised that climate change will be a major component of his foreign policy and some on his campaign team have suggested he will champion a "green new deal."
With these green initiatives, what might a Biden presidency mean for Canada? There are a number of possible dangers with an aggressive green movement south of the border: new carbon import taxes, the cancellation of Keystone X pipeline and other continental oil and gas projects, and possible new cross-border trade restrictions.
Much like government's green agendas around the world (including here in Canada), Biden's environmental platform focuses on its expenditures, not its revenues. Biden spoke often on the trillions to be invested in infrastructure, electric vehicles, zero emission public transit and carbon-free power. He has been silent on providing the details of new carbon pricing and on how his administration will raise the revenues to pay for his green initiatives.
One under-reported plank of Biden's campaign platform is a "carbon adjustment tax" to force countries exporting goods to the United States to meet climate and environmental obligations. Interestingly, Gerald Butts, vice-chairman of Eurasia Group, recently commented in media about the European Union Parliament's support of new carbon border adjustment tariffs to be imposed in 2023 to control trade of products such as steel, chemicals and fertilizer. Butts foresees the establishment of a global carbon pricing regime that will force countries to introduce stricter industry regulations for developing their natural resources or face cost-prohibitive trade tariffs.
There are other trade initiatives Biden has committed to that will have Canadian natural resource producers incurring new costs and roadblocks with exporting to its largest trading partner. The president-elect has committed to cancelling Keystone XL, a pipeline project that would carry crude oil from Alberta to Nebraska. Biden and the Democrats also have a protectionist trade bent similar to President Trump's "America first" mentality, which signals further trade troubles for Canadian dairy commodities, aluminum, and softwood lumber products.
Some Canadians may feel euphoric with a Joe Biden presidency, however they should question those who so readily use the phrase "Build Back Better," those who are cheerleading and enabling the advancement of the World Economic Forum's The Great Reset.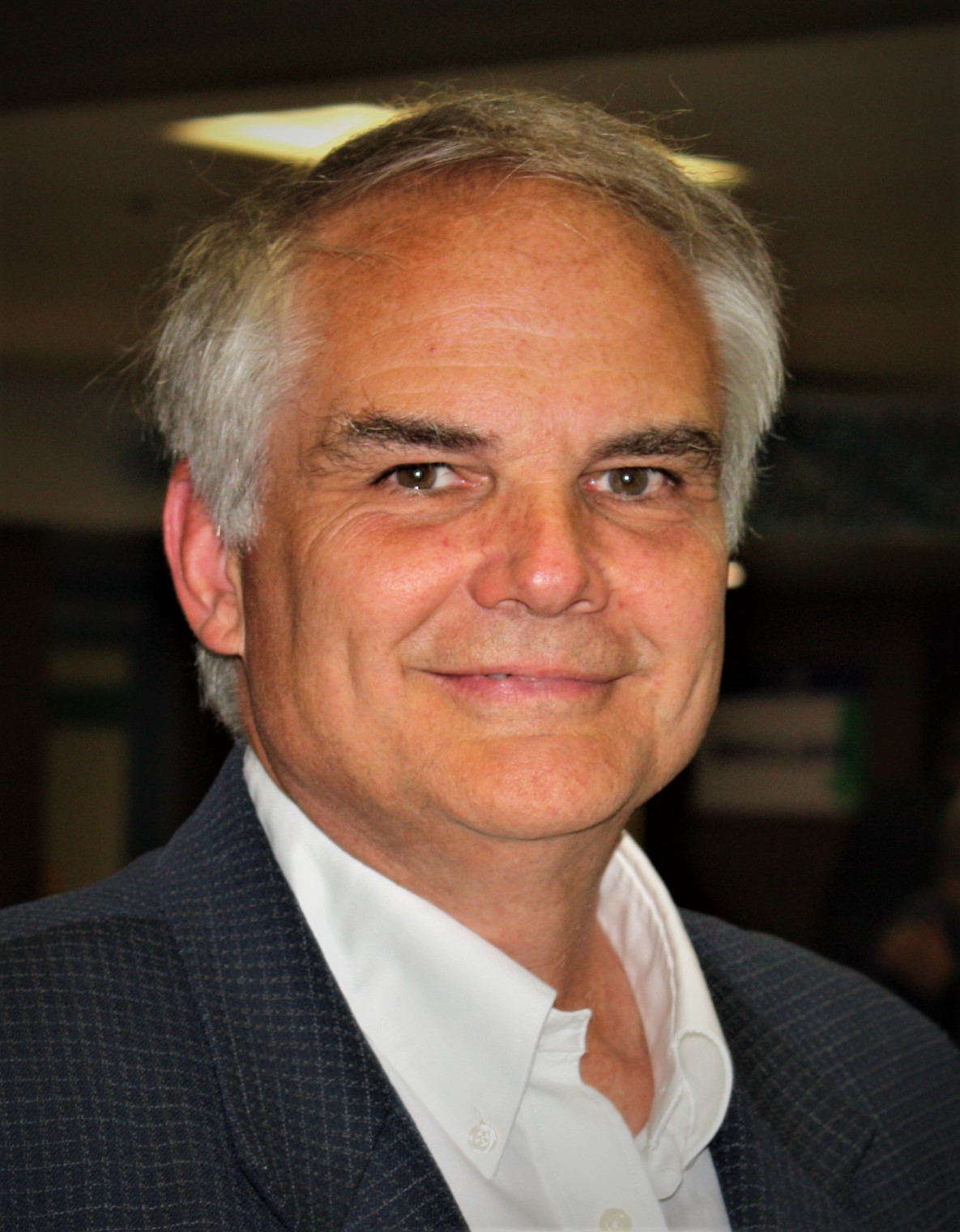 Chris George is an advocate, government relations advisor, and writer/copy editor. As president of a public relations firm established in 1994, Chris provides discreet counsel, tactical advice and management skills to CEOs/Presidents, Boards of Directors and senior executive teams in executing public and government relations campaigns and managing issues. Prior to this PR/GR career, Chris spent seven years on Parliament Hill on staffs of Cabinet Ministers and MPs. He has served in senior campaign positions for electoral and advocacy campaigns at every level of government. Today, Chris resides in Almonte, Ontario where he and his wife manage www.cgacommunications.com. Contact Chris at chrisg.george@gmail.com.