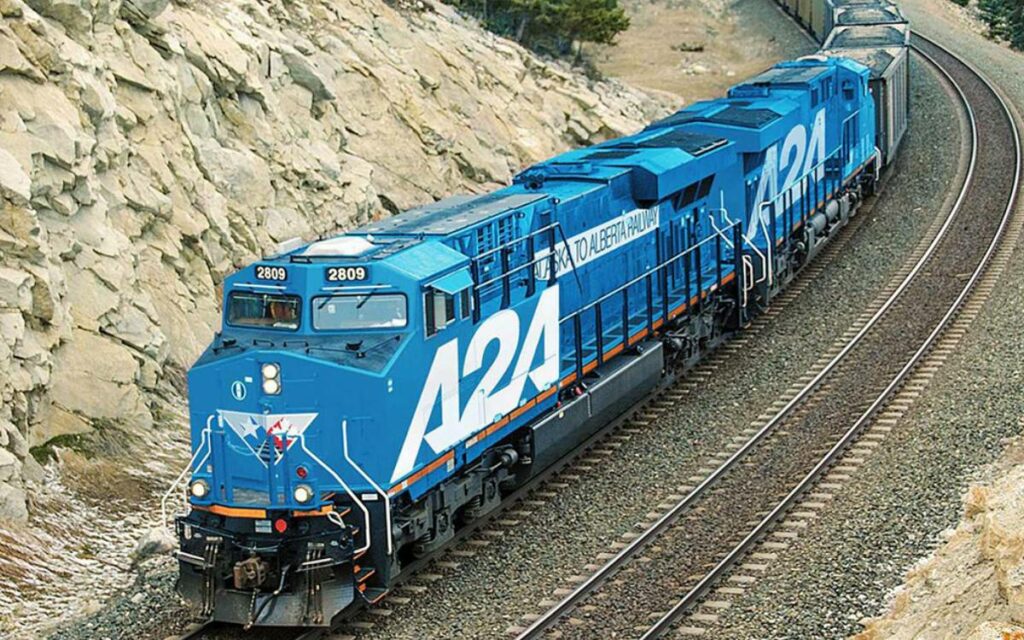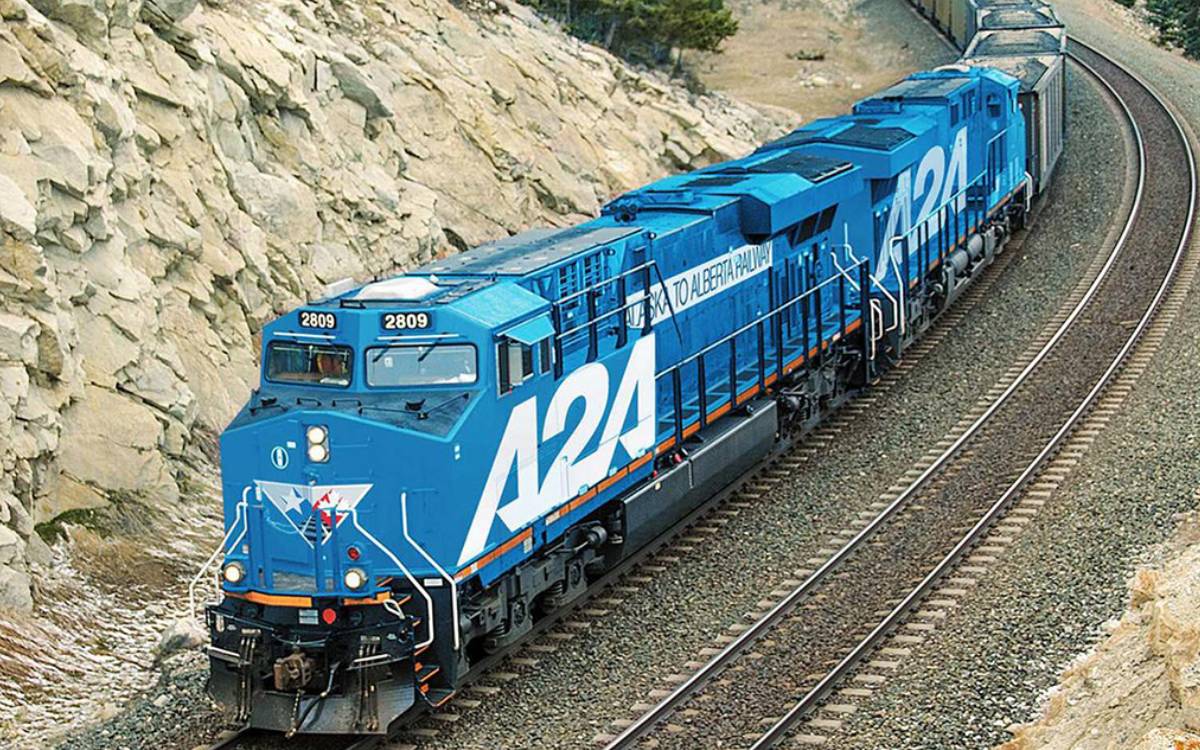 One week after the Trudeau Government's Throne Speech ignored the economic distress of the oil and gas (and agriculture) industries of western Canada, United States President Donald Trump heralded a new era for Canadian and American natural resource exports.
The U.S. President issued a presidential permit for the development of a $22 billion (Cdn.) Alaska-Alberta rail line that will link Albertan oil sands and prairie resources to Alaskan deep-sea ports. The Alaska to Alberta Railway (A2A Rail) announcement is a godsend for western Canadians, promising new economic growth and prosperity where there has been little hope with PM Justin Trudeau's design for a decarbonized nation.
The A2A Rail is a privately owned, Calgary-based corporation with plans for a 2,570-kilometre mega-project that will provide "a modern, safe, and efficient way to transport a wide range of bulk commodities, including grain, ore, and other resources, in addition to containerized goods and passengers."
The new rail line will connect the network of railroads from Fort McMurray, Alberta to Alaska's deep-water ports. For Americans, it completes a railway system that can move freight from the Gulf of Mexico to the Gulf of Alaska, and provide new economic development opportunities for the residents and businesses in isolated Alaskan regions. For Canadians, the rail line will open up export markets for the oil, natural gas, potash, ore, and agricultural products from Alberta and Saskatchewan.
A2A Rail Founder and Chairman Sean McCoshen stated this project provides "the missing link" to connect Alaska with the rail systems throughout North America. In a company press release Tuesday, McCoshen said, "We estimate that this rail line could unlock $60 billion in additional cumulative GDP through 2040 and create more than 28,000 jobs. In addition, A2A will lift household incomes by an average of 40 per cent in the communities we pass through in northwestern Canada and Alaska."
A2A Rail construction can start as early as this Fall and it is anticipated to be complete by 2025, with trains beginning to roll in 2026. In the next five years there will be more than $15 billion spent in Canada to complete the rail line – which can be described as nothing less than "exciting" for western Canadians. Alberta Premier Jason Kenney commented, "The Government of Alberta is glad to see the approval of A2A rail project in the United States. We support the development of trade corridors that can unlock new markets for Alberta's products."
This is a big deal for the oil sands industries, and the natural resources and agri-food producers in Alberta and Saskatchewan. It is also a big deal for prairie communities that are currently experiencing challenging economic and societal conditions. Consider:
In the past five years there have been billions of dollars of lost revenue as Canadian resource companies decided to not invest and/or pulled up stakes to leave western Canada. The latest example of this exodus was the $20 billion Teck Frontier mine project in Alberta that was scrapped – a loss of 7,000 construction jobs, 2,500 mine employees and $55 billion in taxes and royalties to Albertans.
Alberta (Calgary specifically) is experiencing the highest rates of unemployment in the country. Recent published research about suicide and the economy reveals that for every one per cent increase in Alberta's unemployment rate, 16 more people die by suicide. There is great distress in Alberta that has resulted in 15 of 100,000 people choosing to commit suicide compared to a Canadian average of 11 of 100,000.
In the west there is a pervasive feeling of abuse by the federal government – recently exacerbated by the Throne Speech. The mounting frustration with Ottawa has spawned the separatist movement Wexit. Western Canadians increasingly feel alienated: 4 of 5 Albertans and Saskatchewans believe the country has never been as divided, and one in two feel "angry" with the outcome of the 2019 election. A third of Albertans believe they would be better off separated from Canada.
The certainty of getting natural resources to tidewater and the potential of a larger export market holds tremendous promise for the new growth and prosperity in western Canada. To appreciate just how significant the A2A Rail project can be for Alberta's oil sands, consider the following Natural Resources Canada data on the country's oil sector.
The Alberta oil sands has 96 per cent of Canada's proven oil reserves and they account for 64 per cent of Canada's oil production or 9 million barrels per day in 2018.
Canada is the fourth largestproducer and fourth largest exporter of oil in the world with 96 per cent of the country's exports – 3.5 million barrels per day – going to the U.S.
Western Canada export shipments of crude oil by rail have more than doubled since the start of 2018. Today there is an estimated rail loading capacity out of western Canada of approximately 2.8 million barrels per day.
The Canada-U.S. crude oil trade figures and the climbing exports to the Asian market reveal the incredible economic potential supported by the A2A Rail project.
Asia is the biggest importer of U.S. oil exports accounting for 56 per cent of total U.S. oil exports in mid-2018 (this is even after China stopped importing U.S. oil as a result of the Sino-U.S. tariff negotiations).
The S. is now the top oil-producing country in theworld accounting for 18 per cent of the world's production. American crude oil exports accounted for 35 per cent of total U.S. gross petroleum exports in 2019.
By Fall 2019, Canada's heavy oil exports to Asia via the U.S. had surged to record highs; the U.S. exports rose to an average of 2.9 million barrels per day.
Given this data it stands to reason that by opening access by rail to the Alaskan deep-water ports, Americans and Canadians will be poised to increase their Asian exports of Canadian crude oil as well as a host of other natural resources.
This glowing horizon for westerners and their future prosperity starts with a rail line out of Fort McMurray. And, it has not gone unnoticed in Canada's prairie provinces that the A2A Rail project is being hailed by the national leader in Washington D.C., and not Ottawa.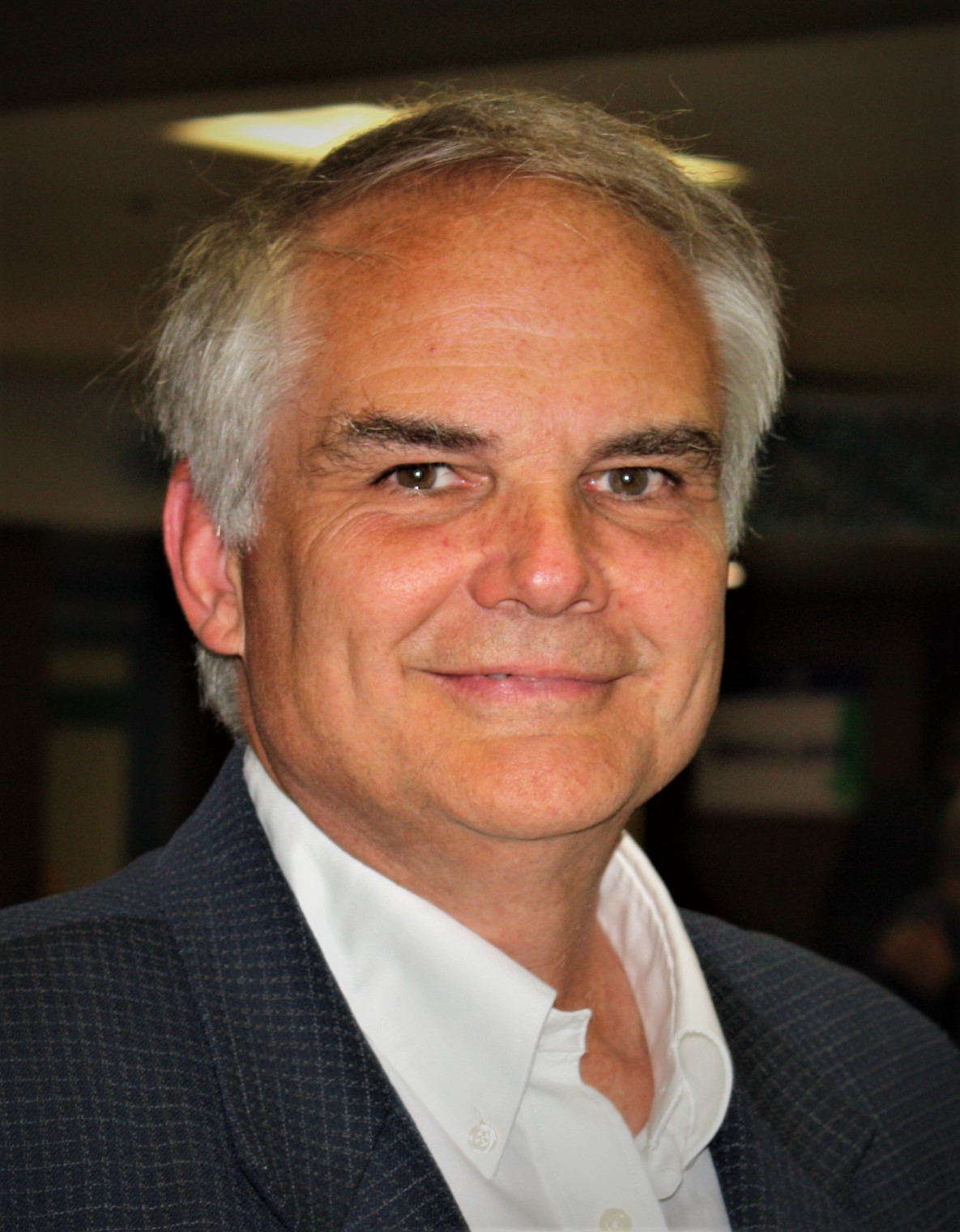 Chris George is an advocate, government relations advisor, and writer/copy editor. As president of a public relations firm established in 1994, Chris provides discreet counsel, tactical advice and management skills to CEOs/Presidents, Boards of Directors and senior executive teams in executing public and government relations campaigns and managing issues. Prior to this PR/GR career, Chris spent seven years on Parliament Hill on staffs of Cabinet Ministers and MPs. He has served in senior campaign positions for electoral and advocacy campaigns at every level of government. Today, Chris resides in Almonte, Ontario where he and his wife manage www.cgacommunications.com. Contact Chris at chrisg.george@gmail.com.