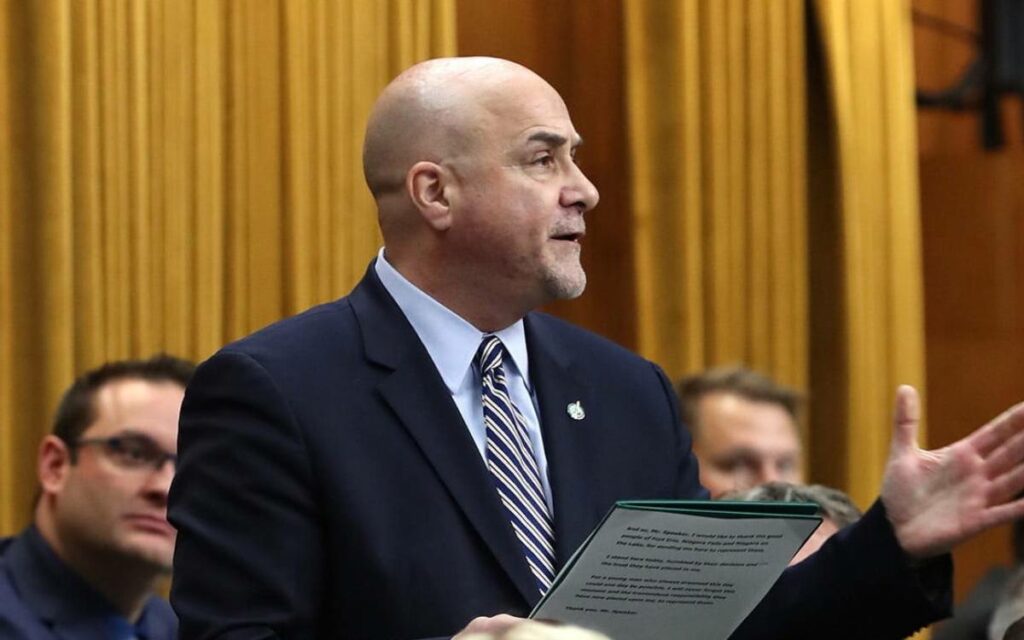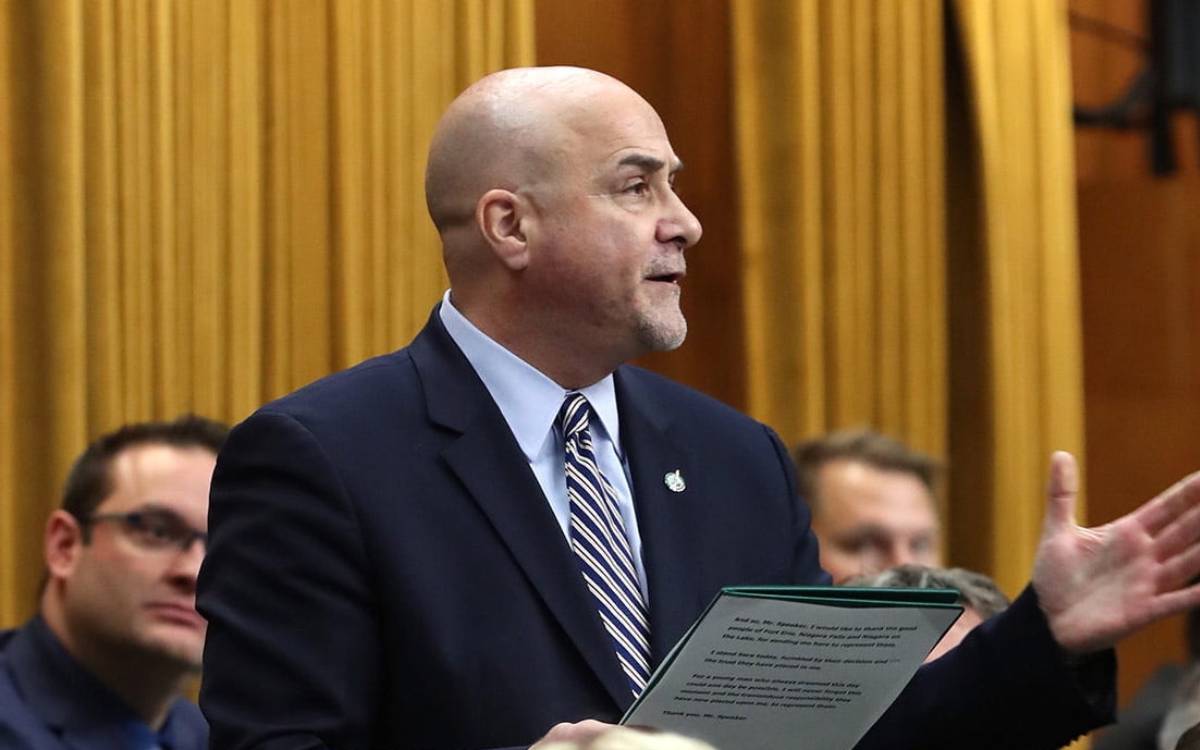 Photo credit: Tony Baldinelli
Between long delays for passport renewal, long lines at the country's international airports, and the continued mandatory use of the ArriveCAN app at the border, the federal government has made the process of travel to and from Canada a living nightmare, says local Member of Parliament Tony Baldinelli. 
Baldinelli, who previously served as the Conservative's special advisor on tourism recovery and currently works as shadow minister for manufacturing and export promotion, said that his office has been "inundated" by travel-related constituent concerns over the last several months; concerns, notably, that St. Catharines Liberal MP Chris Bittle recently dismissed as "over-blown". 
"I am beyond upset with him (MP Bittle) for that," Baldinelli told The Niagara Independent in a phone interview. "These Liberals are entitled to their opinions, but they're not entitled to the facts. And the fact is: residents and the tourism and travel industry are suffering."
According to the Conservative MP for Niagara Falls, his office has become something of a de facto Service Canada centre as of late, with constituents struggling to get answers from the government regarding everything from passport issuance to immigration status. 
"As an elected official, all you want to do is help people. So, it's extremely frustrating that sometimes I'm unable to do so because our office is unable to get responses."
For example, as Baldinelli explained, his office is only allowed to contact federal immigration services with resident concerns five times per day, despite getting "many more" than five daily requests for help. 
"Service Canada is telling people, 'call your local MP'. So, rightfully, they call us, we take down their concern, and then in turn try to contact the government. But then ultimately, we're put on hold for hours or simply don't get a response."
When it comes to passport delays, Baldinelli said that Service Canada officials are advising people to just show up several hours before opening, rather than trying to tackle the issue head on.  
"They're saying, 'show up at 4am if you want to be seen.' So, why not open at 4am? There's been no attempt to actually solve the problem," said Baldinelli. 
"Instead of searching for solutions, they're telling people to buy chairs. That's unacceptable. They've removed 'service' from Service Canada." 
In regard to the federal government's insistence upon forcing the ArriveCAN app on all travellers entering Canada, Baldinelli pointed to the ever-growing list of public officials, agencies, and industry partners calling on the governing Liberals to scrap the app, or at the very least make it optional. 
"It's clear the government wants to proceed with the required use of ArriveCAN into the future, and who knows, maybe it will eventually make travel more efficient. But right now, it's not working at all. I've received countless letters – everyone from local bridge authorities to tourism operators – regarding the impact of the app. Something has to change."
One of those letters, sent July 14, 2022 from the Buffalo and Fort Erie Public Bridge Authority to all four of Niagara's federal MPs, describes how local cross border traffic continues to be "much depressed compared to pre-pandemic times", down almost 40 per cent, while processing times remain nearly double 2019 levels. 
In other words, there are less visitors, yet people are waiting longer to be processed. 
"The mandatory use of the ArriveCan app," states the authority's letter, "is a major contributing factor to this decline". 
In sum, the nature of land-based travel, which is typically short duration and doesn't involve a commercial transaction prior to arrival that can be used to inform or compel pre-filing, negates any potential advantages of the application. 
"ArriveCan will never work as intended at the land border."
In another letter dated July 11 from the Niagara Falls Canada Hotel Association to Minister of Tourism Randy Boissonnault, executive director Doug Birrell states the government's recent extension of ArriveCAN is "undermining what used to be a vibrant tourism industry". 
"Unless the government reverses course and allows normal tourism entry through land borders and air corridors, we will never get our business back, (and) other countries will benefit while our market share disintegrates."
Per the latest data from Statistics Canada, June 2022 saw 904,700 US-resident arrivals by land into Canada, just over half the 1.7 million US visitors who arrived by automobile during the same month in 2019, before the pandemic.
In Niagara, Americans typically account for 25 per cent of visitors each year, but they make up 50 per cent of annual tourism-related revenue. 
"What should the federal government do?", Baldinelli concluded when asked about ArriveCAN's detrimental impact, "Keep working at it. Don't just sit on your hands and hope for a solution. For starters, they should immediately make ArriveCAN non-mandatory."