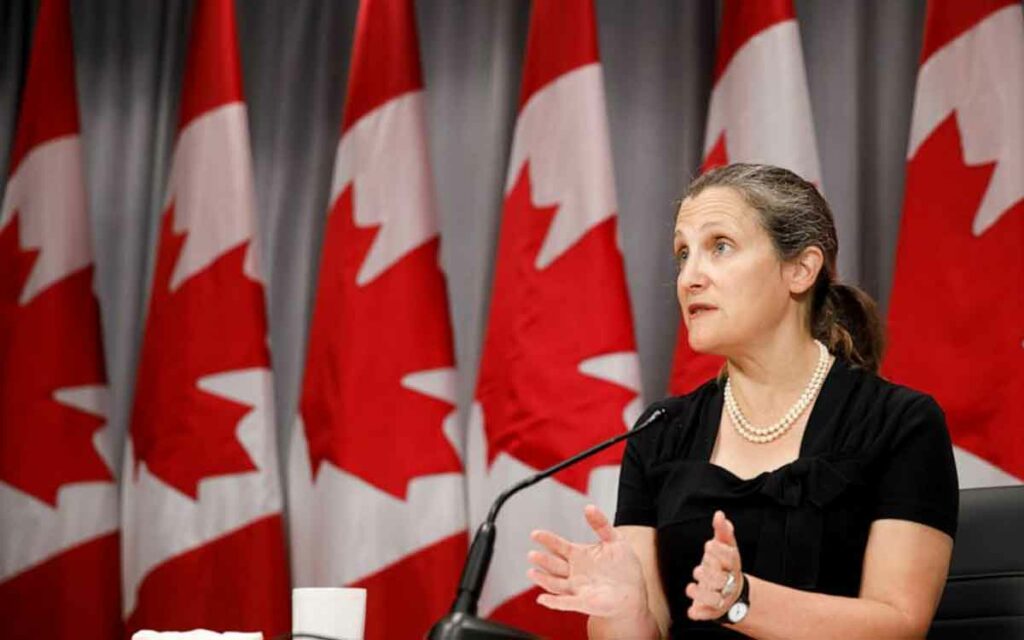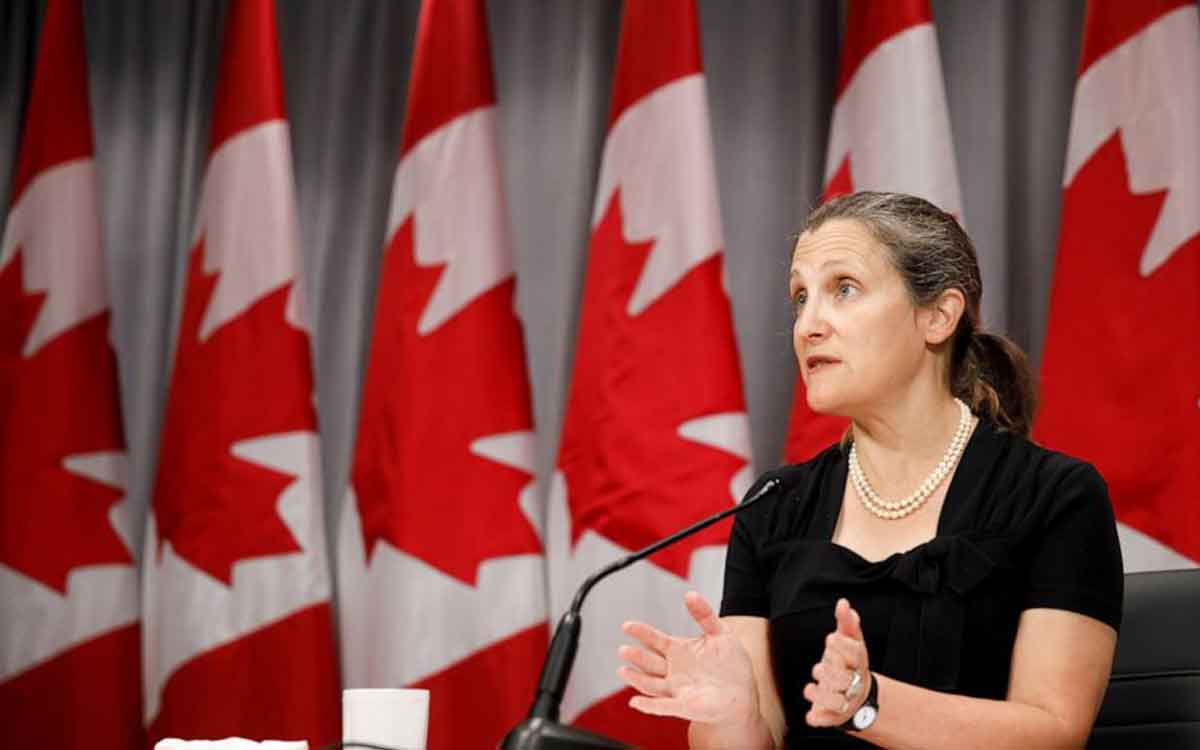 Liberal finance minister Chrystia Freeland is set to spend big when government resumes.
Governments around the world have spent inordinate amounts of money to deal with the COVID-19 crisis, Canada included. As the federal government switches gears from emergency response to recovery, Canadians' lassaiz-faire attitude towards government spending will be put to the test as new programs could see the country's deficit teeter near the half trillion-dollar mark by year end.
Prime Minister Trudeau and his Liberal colleagues are banking on voters being ok to let the dollars flow, just as they were when the Liberals first came to power five years ago – but new data suggests skepticism in their ability to manage Canada's economic response.
The country's deficit for the year was initially forecast to be just shy of $30B. New spending- most of which is attributable to the government's pandemic response plans – has that number more than eleven times higher, with July's fiscal snapshot indicating a $343B deficit by the end of the year. Canada's Emergency Response Benefit (CERB), which was billed by the government as a necessary, though time-limited response mechanism chewed up about twenty percent of that spend, with another ten percent on corporate wage subsidies designed to bring people back to work sooner.
For the most part, Canadians were satisfied with the level of response from the Liberals at the outset of the crisis. Fiscally-minded voters did not need to look far to see that nearly all governments, regardless of political stripe, were responding in similar ways in terms of spending on both health and economic priorities. Even Conservatives in the opposition concentrated much of their criticism on the effectiveness of spending, rather than how much was being spent.
Now, the rush of immediate response is over. Most of the country is returning to (some) relative sense of normalcy, with children returning to school and larger numbers of Canadians able to safely gather together. Employment numbers are recovering, and COVID-19 case numbers remain manageable enough for the healthcare system to deal with.
But that hasn't seemed to change the federal government's plans to keep spending under the guise of COVID-19 recovery.
In mid-August, the government announced their intention to introduce three new benefits in the Fall, with a multi-billion dollar price-tag attached. The central plank of these programs is the Canada Recovery Benefit (CRB), which is designed to replace the CERB, but with a presently-undefined end date. The $22B program will give $400 a week to those who have lost income due to the pandemic, but don't qualify for Employment Insurance. While this is similar to the CERB, there's a big difference: you can collect up to $38,000 a year through employment until their CRB benefits start to be clawed back. The absence of a wind-down date have led some to suggest this could be the first step towards a universal basic income program from the Liberals, which would mean a significant ongoing expense for the government that was not on the table in the last election.
Other benefits designed to support COVID-19 related childcare expenses, sick benefits, and changes to EI will also cost taxpayers millions of dollars in unforeseen spending. It is expected the government will introduce these programs before the House of Commons in a few weeks time, and would be implemented soon after if passed. This is on top of the $19B already provided to provinces to help manage the pandemic in their own backyards (which doesn't include the $2B gift from Trudeau to Ontario Premier Doug Ford to safely reopen schools just two weeks ago).
Not to mention the yet unknown costs that will accompany the Liberal government's rumoured "green shift". It's expected that the government will orient recovery spending away from traditional industries like fossil fuels, and put them towards clean technology as a way to jumpstart a green recovery. For some around the cabinet table, the pandemic has presented an opportunity to initiate a much bolder, more left-leaning recovery path, though taxpayer money will be at the heart of this recovery at least in getting it off the ground.
Even those who voted for the Liberals would concede this is much more spending than they bargained for.
In 2015, the Liberals were unapologetic in telling voters that they would run deficits – a dramatic departure from the ten years previous which saw the Conservatives balance the books. Again in 2019, attempts from the Tories to appeal to voters' fiscal responsibility didn't land.
Now, it appears some voters are starting to grow concerned by Canada's fiscal situation. According to new research from Nanos, about seventy percent of Canadians are concerned about the deficit, spread out across all regions of Canada. Voters are also split on whether or not the Trudeau Liberals are well-equipped to manage the economy, with half of Canadians expressing confidence while the other half are less optimistic. Women are more likely to be confident in the government's approach to the economy, which may signal that the Liberals' attempts to market economic recovery specifically towards women are resonating.
Voters may be starting to question the method to the spending madness. But with half the country still on board with the Liberals' economic plans, it will take more than raising alarm over deficits for opposition parties to convince voters to switch up Ottawa's financial advisors.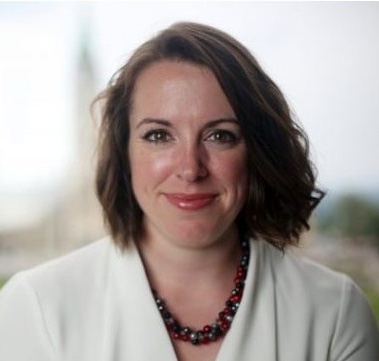 Kate Harrison is the Vice-Chair of Summa Strategies Canada, one of the country's leading public affairs firms. She is a regular political commentator on CTV, CBC, Sirius XM, and other talk radio stations, as well as a contributor to various news outlets. She has been involved in conservative politics for over fifteen years, and an active member of the country's conservative movement.