Ontario Premier Doug Ford gives a speech at the Economic Club of Canada
When Premier Doug Ford made a speech to the Economic Club of Canada last week, he raised the possibility that a recession could be sparked in Canada by the federal government's carbon tax and much hilarity ensued.  A number of economists from banks and other quarters such as the federally-funded Eco-Fiscal Commission pooh-poohed the notion that the carbon tax could spark a recession, and implied that this was a naïve and ill-informed musing on Ford's part.
It is true that a recession is rarely caused by any one tax or other factor, but it is becoming pretty difficult to ignore the storm clouds hovering over the Canadian economy, which are growing by the day.  We regularly see news stories about how Canadians are living paycheque to paycheque and that personal bankruptcy numbers have begun to climb.  Canadians' debt-to-disposable-income ratio was over 170 per cent at the end of last year, close to an all-time high.  The Bank of Canada is not predicting a recession for this year, but then of course they never would as such a statement would spook markets  profoundly.  Bank of Canada Governor Poloz has however expressed much more caution of late and has held off further increases in interest rates for the time being.
The fact that the US continues to grow very strongly, with the US Federal Reserve expected to continue to increase interest rates in 2019, puts serious pressure on Canadian monetary policy. If weakness in the Canadian economy and heavily indebted Canadians prevent the Bank of Canada from hiking interest rates further to match US increases, the Canadian dollar will continue its current slide, creating another set of problems for Canada. Indeed, the diverging economic fortunes in Canada and the US have led some analysts to claim that an incipient Canadian recession will take place as the US economy continues to expand. Given the close integration between the Canadian and US economies, this is a very rare occurrence that last took place in 1951, over half a century ago.
Despite all these worrisome signs, senior representatives of our federal government continue to take a "don't worry, be happy" approach to economic matters. A recent interview with federal Finance Minister Bill Morneau revealed an incredible lack of concern on his part, and a claim that in his view things were actually shaping up quite nicely for the economy in 2019.  As 2019 is a federal election year, it is hardly surprising that federal ministers like Morneau will want to downplay any looming problems in the economy, and that provincial politicians such as Premier Ford who disagree with Liberal policies such as the carbon tax will play up the potential negatives.  But the growing evidence of serious looming problems for the Canadian economy can't be denied. Given this backdrop, the same economists that were quick to vilify Ford should have been equally keen to jump all over the Pollyanna perspective of the federal Finance Minister, yet they were conspicuous by their absence.  Seems we need a little more non-partisan balance in the economist community as well.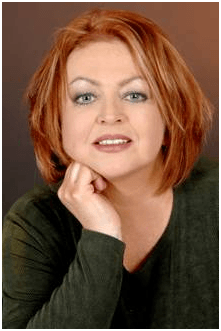 Catherine Swift is currently President and CEO of Working Canadians (www.workingcanadians.ca.  Prior to that, Catherine Swift had been with the Canadian Federation of Independent Business since September 1987, initially as Chief Economist. She became Chair in June 1999 after being named Chief Executive Officer in July 1997 and President in May of 1995.  Her various responsibilities included coordinating policy issues at federal, provincial and municipal levels of government, representing CFIB with politicians, government, business, media and other groups.
Ms. Swift has worked with the federal government in Ottawa holding several positions with the Departments of Consumer and Corporate Affairs, Industry and Communications. Her areas of specialization included corporate and industrial analysis and international trade. Catherine Swift has a MA in Economics.
She has published numerous articles in journals, magazines and other media on such small business issues as free trade, finance, entrepreneurship and women small business owners. Ms. Swift is a Past President of the Empire Club of Canada, a former Director of the C.D. Howe Institute and past President of the International Small Business Congress. She was cited in 2003 and again in 2012 as one of the top 100 most powerful women in Canada by the Women's Executive Network.