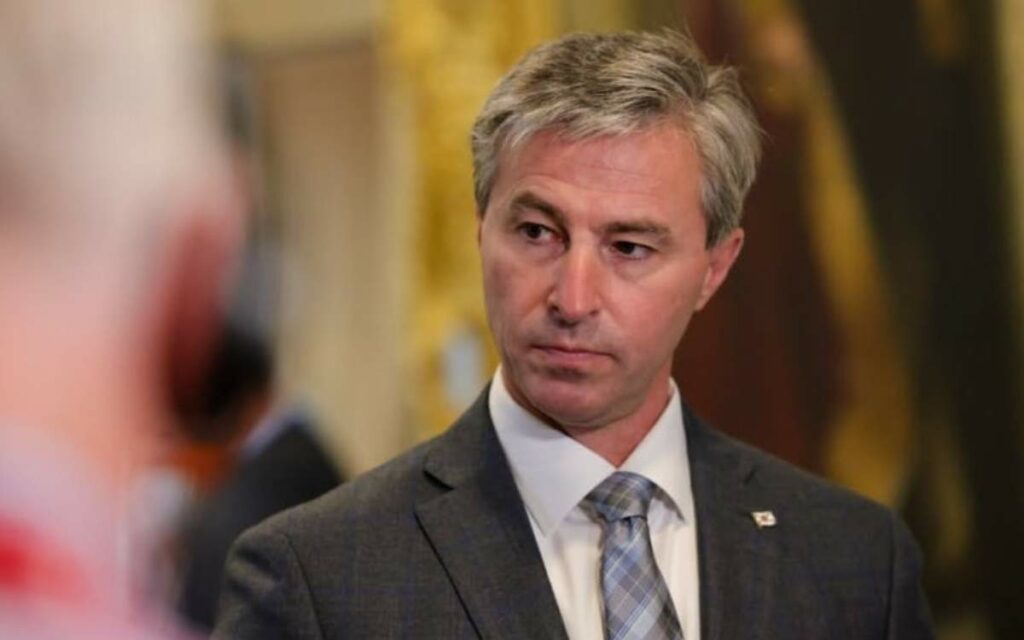 Atlantic residents will soon be paying considerably more to heat their homes and fill their tanks, as the federal government is set to impose its carbon tax on Nova Scotia, Newfoundland and Labrador, and PEI. Pictured is Premier of Nova Scotia Tim Houston. Photo credit: CBC/Rob Short
The latest provinces to be hit by the ever-increasing federal carbon tax are three of the Atlantic provinces – Nova Scotia, Newfoundland and Labrador, and PEI. The tax is to come into effect on July 1, 2023, missing the upcoming winter heating season. 
Nova Scotia was especially disappointed in this development, as that province had flatly refused to develop its own carbon price system in hopes that the federal government would consider some other way to deal with so-called climate change without imposing the tax. Nova Scotia's Conservative government believed that they had proposed possible alternatives that the federal government refused to consider. The province's proposal to price carbon for large industrial operations was accepted by Ottawa, which will limit power rate increases for those users.  
Imposition of the tax means that a litre of gas will increase in price by 13 cents and home heating fuel will increase by 15 cents per litre. Federal officials claim that, just like the carbon tax in other provinces, the increases will be offset by quarterly rebates for most people. However, the Parliamentary Budget Office (PBO) has noted on several occasions that these claims are not accurate. The PBO has said that the true impact of the tax is that most people will end up shelling out more than they receive in rebates.  This is partly due to the economic impacts of the carbon tax in raising the price of virtually all goods and services and reducing overall employment and income, and partly because the GST is levied on top of the carbon tax. As the tax is slated to more than triple in the next eight years, going from $50 per tonne in 2022 to $170 per tonne in 2030, the net cost of the carbon tax for the majority of Canadians will also increase over this period.  
The other Atlantic province, New Brunswick, is planning to make the details of its carbon price plan public in the near future. Apparently, this plan has already received federal government approval so will be less likely to provoke provincial disagreement. 
For Newfoundland and Labrador and PEI, the federal government also said their updated plans did not meet federal requirements for carbon pricing to take effect in 2023. Although the federal government did not specify which elements of the provincial proposals were offside, one of the bones of contention was applying the tax on heating oil. The three provinces are currently charging the carbon price on most fuels, but heating oil has been exempt. The Atlantic provinces are unique in Canada due to their heavy reliance on oil for heating, including about half of the homes on PEI, one-third in Nova Scotia and one-fifth in Newfoundland and Labrador. 
Premiers Furey of Newfoundland and Houston of Nova Scotia were especially upset about the tax being applied to heating oil as its price has already increased sharply in recent months. Houston noted that the timing was especially bad as people are already hurting from inflation, and emphasized that people in this region often don't have a lot of alternatives to driving, accusing the federal government of being insensitive to specific regional needs. 
As disagreements between the provinces and the federal government became heated on this issue, Seamus O'Regan, federal Minister of Labour and MP for a riding in Newfoundland, became quite agitated and accused the Premiers of "stoking drama and anxiety". He also erroneously claimed that most people would end up with more money in their pockets, and stated he was "sick and tired of people talking about the cold winter", implying that his government's agenda was the most important priority to pursue.  
Unlike much of Western Canada, there still remain many Liberal seats in the Atlantic provinces. Premier Houston undoubtedly had this in mind when he commented that "Nova Scotians will remember" and hinted that the next federal election could see Liberals losing support in the region because of the carbon tax. Perhaps this potential loss of seats was what got O'Regan so hot under the collar.
Considering how much this tax is supposedly going to increase, and how much more hardship it will impose on Canadians in the years ahead, it's hard to believe all Liberal voters across the country won't be questioning their support of a party that doggedly pursues such destructive policies seemingly without consideration of their impact.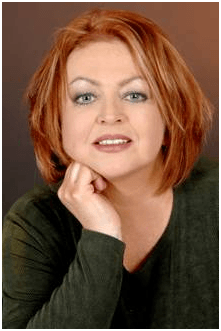 Catherine Swift is President of the Coalition of Concerned Manufacturers & Businesses of Canada (CCMBC). She was previously President of Working Canadians from 2015-2021 & President & CEO of the Canadian Federation of Independent Business (CFIB) from 1995-2014. She was Chief Economist of the CFIB from 1987-1995, Senior Economist with TD Bank from 1983-1987 & held several positions with the federal government from 1976-1983.
She has published numerous articles in journals, magazines & other media on issues such as free trade, finance, entrepreneurship & women business owners. Ms. Swift is a past President of the Empire Club of Canada, a former Director of the CD Howe Institute, the Canadian Youth Business Foundation, SOS Children's Villages, past President of the International Small Business Congress and current Director of the Fraser Institute. She was cited in 2003 & 2012 as one of the most powerful women in Canada by the Women's Executive Network & is a recipient of the Queen's Silver & Gold Jubilee medals.
She has an Honours BA and MA in Economics.