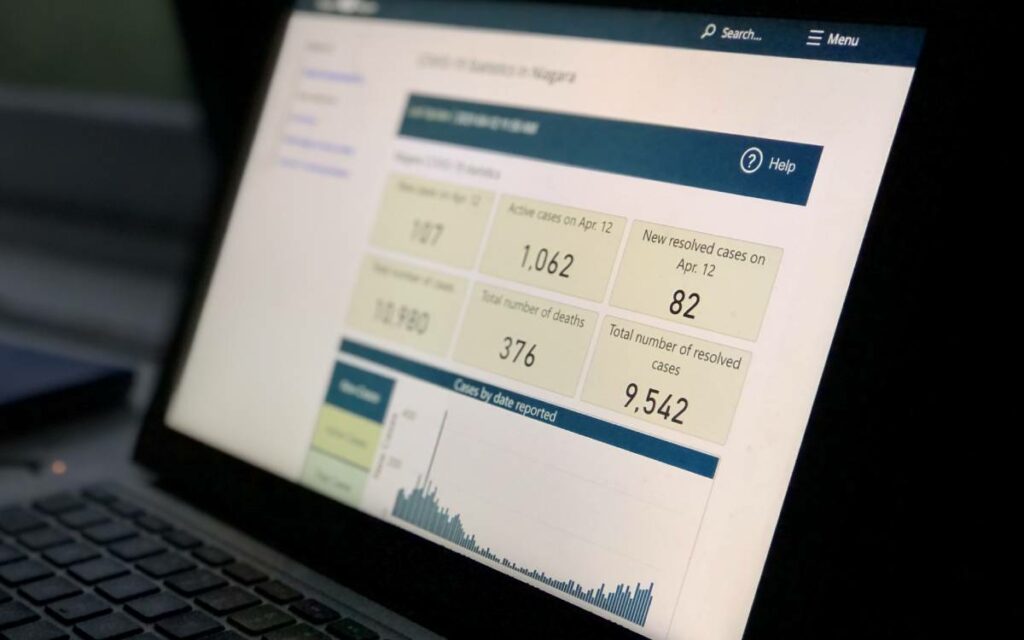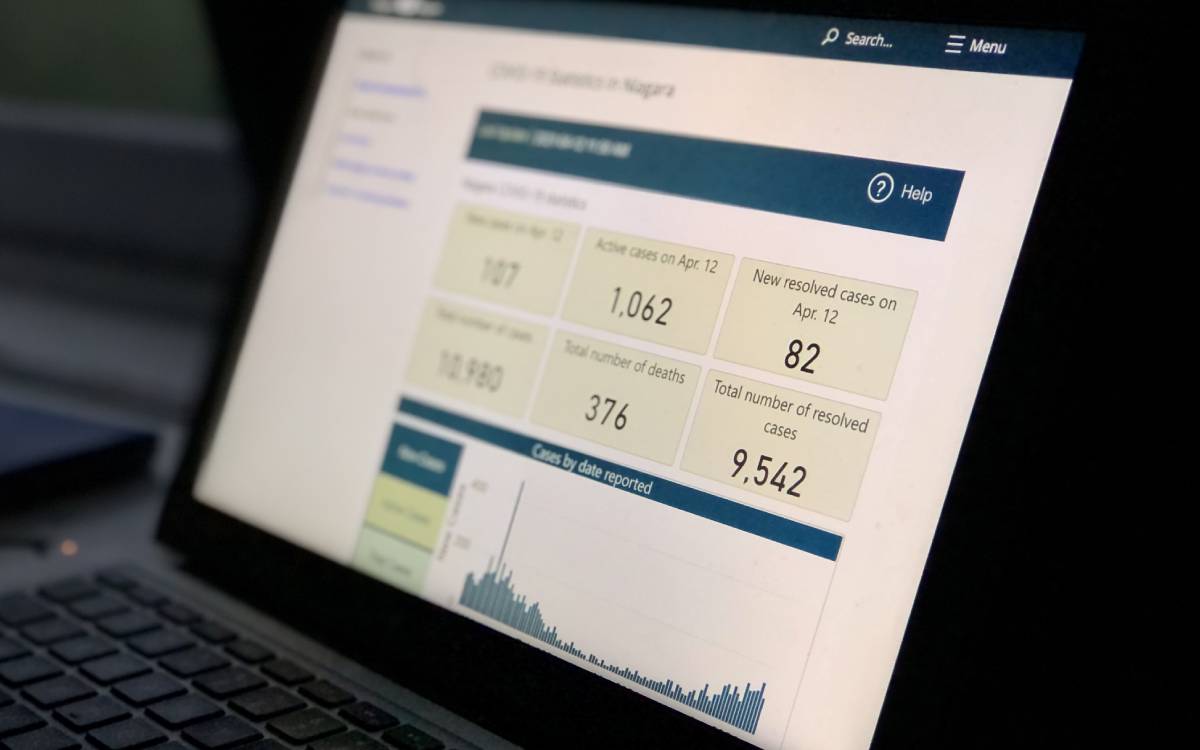 Photo credit: The Niagara Independent
The week of April 13 to 19 saw a total of 1,176 new cases of COVID-19 in the region, an average of 168 per day for the week, compared to an average of 116 new cases per day last week.
Monday, April 19 saw an active daily total case count of 1,739. This represents the largest number of current active cases for any one day since the post-Christmas holidays. The January 16 count of 1,286 active cases was the previous peak.
St. Catharines, which played host to an anti-lockdown rally 10 days ago, led the pack with 460 active cases.
Welland has experienced serious outbreaks in the last few weeks. The city was close behind St. Catharines with 382 active cases. Niagara Falls had 261, while Thorold had 106 active cases.
Welland had 68.6 active cases per 10,000 residents, followed by Pelham with 55, Thorold with 48.9 and Port Colborne with 42.2.
In an interview with the Welland Tribune, mayor Frank Campion called the city's infection rate "very disturbing".
The younger, mostly unvaccinated age groups are the ones experiencing the highest new active cases on a daily basis. The 20 to 39 group now have had 4,135 total cases, the 40-59 group have had 3,239, and the 60-79 group have had 1,938. The under-20 cohort took a huge jump up recently and has now contributed 1,596 total cases.
Niagara Region Public Health released a statement that said, "Hey Niagara we're seeing an increase in new cases related to private gatherings. From young adults with friends, to families arranging playdates, to gatherings with extended family members and friends. Just because you know someone doesn't reduce the risk of transmitting COVID-19. It most often spreads amongst people who know each other, not amongst strangers in public."
Total deaths in Niagara related to COVID-19 infection jumped up by 7 over last week and now stands at 384 since the pandemic began. Of those that have passed away, 273 were over 80 years of age, 102 were between the ages of 60 and 79 and eight were between the ages of 40 and 59. There has been one under-40 death.
There have been 134,679 vaccinations given to Niagara residents to date. Just over 26 per cent of the region's population has received one dose, with 2.0 per cent now fully vaccinated. Notably, 95 per cent of those 80 plus and 92 per cent of those aged 75 to 79 have received at least one dose.
Due to the availability of the AstraZeneca vaccine to everyone over the age of 55 – disseminated widely by pharmacies in Niagara, and through special programs to vaccinate school-based employees – an increasing percentage of Niagara residents in younger age categories have received their first doses of vaccine. This includes 11 per cent of 20- to 39-year-olds, 19 per cent of 40- to 59-year-olds, and 34 per cent of 60- to 69-year-olds.
The province just announced that the AstraZeneca vaccine will now be made available to everyone over the age of 40. This vaccine is now plentiful in Ontario due to consumer hesitancy stemming from overblown negative publicity.
Following last week's St. Catharines anti-lockdown rally attended by an estimated 2,000 people, Niagara Falls saw a similar rally this past Saturday.
While several hundred were in attendance, the more recent rally was far less populated than its predecessor. People's Party of Canada leader Maxime Bernier was in attendance and urged the crowd to fight in a "freedom revolution."
"Fight for the freedom of western civilization," said Bernier.
Charges are allegedly pending for some of those who were in attendance.