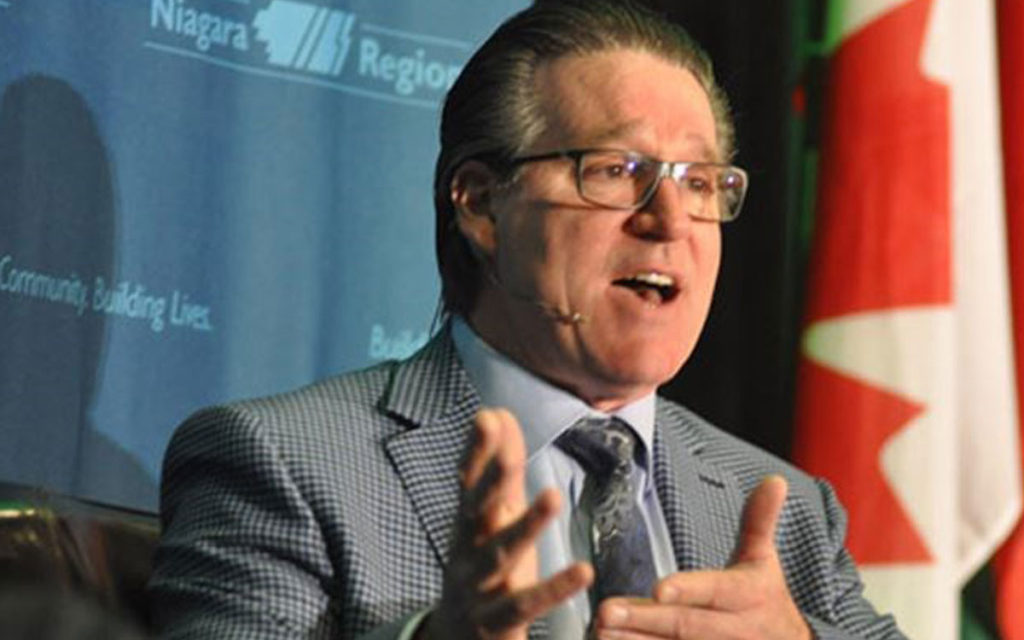 Regional Chairman Alan Caslin is seeking re-election this October.
Current Niagara Regional Chairman, Alan Caslin is officially seeking re-election.
Chair Caslin announced his intentions Thursday stating: "For the past four years, I have been honoured to lead a Niagara Regional Council that has repeatedly delivered for Niagara residents." He cited the creation of 12,700 new jobs, billions of dollars in economic growth annually, the lowest unemployment rate in 18 years, and a low tax plan that included a tax freeze in 2016 as some of the accomplishments in the past four years under Caslin's leadership.
Upon reflecting on this past Council's term under his leadership, Caslin talked about a number of positive initiatives: "Together, we secured Daily GO Train service to Niagara Falls, won the 2021 Canada Summer Games bid, and have seen significant private sector investment through companies like GE Canada."
There have been more significant events, announcements and positive economic indicators this term than in Regional Council's 45 history and Caslin said now that they have found their stride it's important not to rest on their laurels. "We need to build on our foundations and we need to have a vision for the future. It's not just about the last four years or the next four years, it's about where Niagara wants to be in 2040 or 2050." Caslin talked about the potential of a mid-peninsula corridor or the canal as an economic driver; "We need to plant those seeds now for the next generation," he said.
When asked about the way the Regional Chair will be elected in the upcoming election, by the residents at large, Caslin said he welcomes it. "It's the biggest election Niagara has ever seen. It takes in multiple federal and provincial ridings." He also said he welcomes the competition. "I want that vote of confidence from the people of Niagara. It's not just about standing by my track record of accomplishments but having a vision for the future," he explained.
Caslin said he's had many encouraging and supportive comments about seeking re-election not only from family and friends but many business owners who want to see the progress of economic growth continue.
The municipal election is October 22. Two other confirmed candidates for the Regional Chair position are Damian Goulbourne from Welland and John (Ringo) Beam of Niagara Falls.