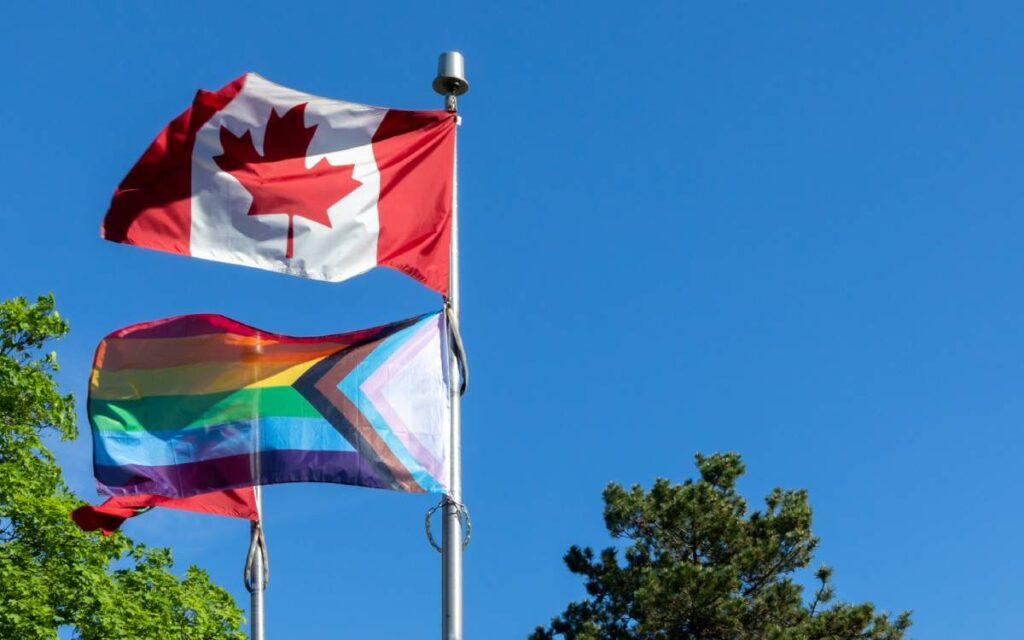 Trustees voted 5-2 to uphold a by-law that prevented board members from discussing the policy change at its May 23 meeting. The motion will be reviewed at the board's June 20 meeting. Photo credit: Twitter/WRDSB
A pair of Niagara Catholic District School Board (NCDSB) trustees recently tried to discuss development of a policy that would promote "neutrality" among all Niagara Catholic employees in regard "partisan, political, and social policy matters", only to have their efforts shut down by board colleagues. 
At last week's May 23 school board meeting, NCDSB trustees Natalia Benoit and Joe Bruzzese attempted to expedite consideration of an item scheduled to be put forward on June 20 by suspending a board by-law that prohibits discussion of a motion at the initial meeting at which it is presented. 
However, the pair was unable to reach the three-fourths majority required to suspend the by-law and thus, the item went undiscussed. 
The item in question, a policy request submitted by Trustee Benoit on May 17, "is designed to promote education instead of indoctrination."
"Neutrality and balance in classroom instruction are desired to create an optimal learning environment and atmosphere of inclusiveness, where all students are welcome," argues the policy request. "Because views and beliefs about partisan, political, or social policy matters are often deeply personal, employees should not, during assigned work hours, advocate to students their views or beliefs on these matters."
As Benoit's three-page motion recommends, teachers, administrators, and support staff should not be allowed to, among other things, display any flag, poster, or pin that advocates for or against any particular partisan, political, or social policy issue. Nor, as the policy suggests, should employees be permitted to politically campaign, circulate partisan flyers or petitions, or encourage students to distribute "advocacy materials". 
The motion makes several key exemptions, including the study of partisan, political, or social policy issues when directly relevant to the curriculum and display of the Canadian, Ontario, Catholic, and Vatican flags, as well as other geographical flags directly relevant to a course of study.
All other flags not "mentioned as permitted", according to the motion, would have to stay off school property – thereby, the Pride flag would no longer be permissible, along with countless other banners. 
The proposed policy change comes only days before NCDSB schools across the region are set to start flying the rainbow flag on June 1 in celebration of Pride Month.
Speaking to a small crowd of supporters outside of Niagara Catholic headquarters after the May 23 meeting, Trustee Benoit, who represents St. Catharines and Niagara-on-the-Lake, explained that, while the Pride flag would be among the prohibited paraphernalia under the new policy, it's only one example.
"Any flag at all, like the Nazi flag, we don't want that either," Benoit said.
Niagara Catholic first flew the multi-coloured LGBTQ+ banner in 2021, when it displayed the flag for a week. Last year, it moved to flying the Pride flag for the entire month of June, with noted resistance from some in the Catholic community. 
Since March 2022, Director of Education Camillo Cipriano and senior staff have had sole discretion to permit or not permit the Pride flag on school property. 
The publicly elected school board does not have any say in the matter.
Cipriano, according to Benoit, has already sent a letter to all NCDSB principals permitting their respective schools to fly the rainbow flag for the month of June 2023. 
Following last week's meeting, long-time community activist and two-term regional councillor from St. Catharines Laura Ip took to social media to voice her displeasure with Trustees Benoit and Bruzzese.
According to Ip, refusing to fly the Pride flag could cause literal harm to "gender- and sexually-diverse kids", who, per Ip, "have much higher rates of suicidal ideation and attempts than cisgender, heterosexual kids."
"It will send a harmful and, in fact, dangerous message that queer kids are not welcome and do not belong in the NCDSB community," Ip posted on Facebook.
The St. Catharines regional councillor then encouraged people to send emails of support to Cipriano and trustees, as well as show up in-person to the next board meeting. 
The five trustees who voted to not hear Benoit's motion last Tuesday were vice-chair Rhianon Burkholder, Larry Huibers, Doug Joyner, Jim Marino, and Paul Turner. 
Board chair Danny Di Lorenzo was not present at the meeting. 
Benoit's policy change will be up for consideration on June 20.